Sanders: "Outrageous" to claim Trump greenlit Syria chemical attack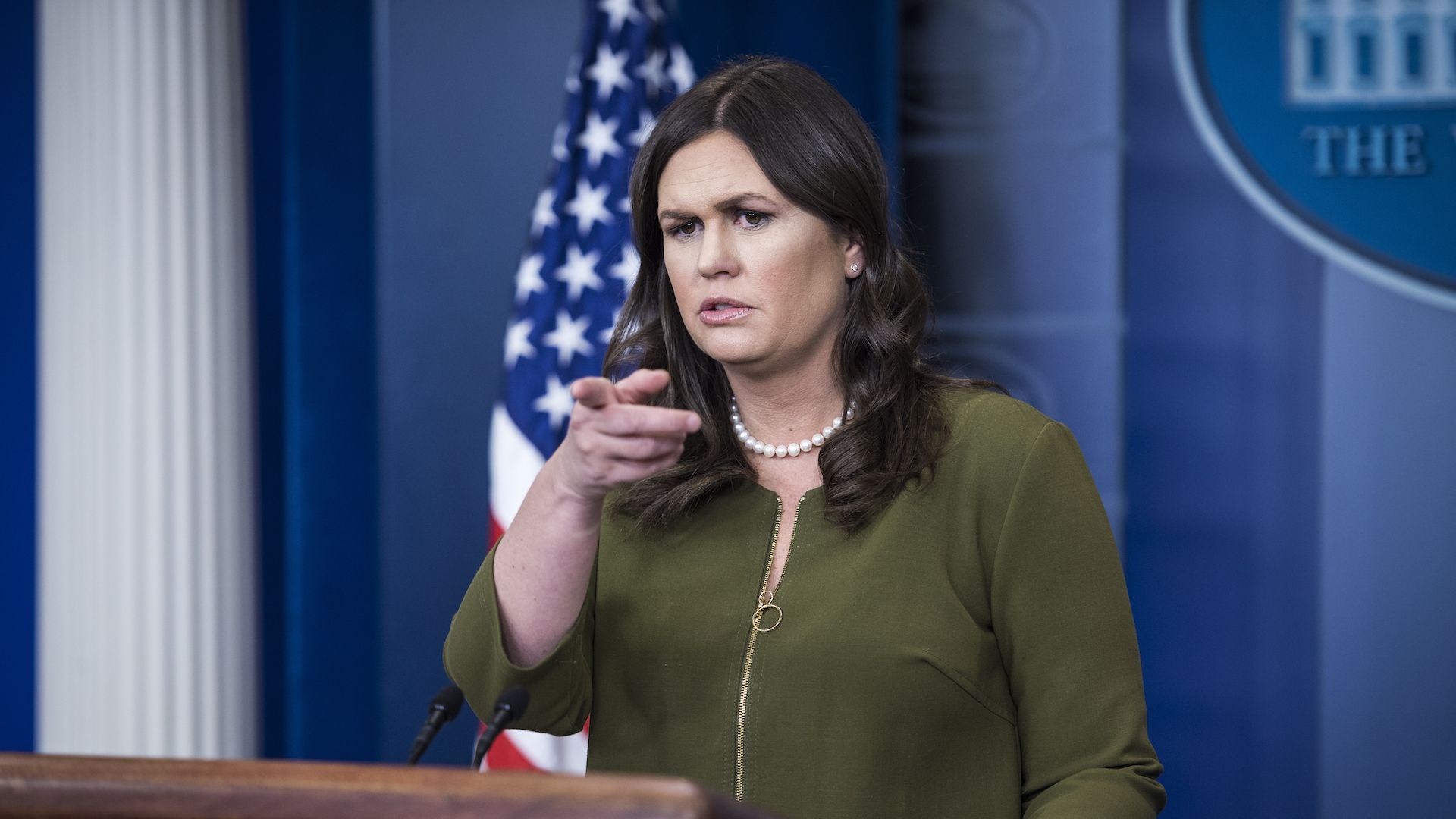 White House Press Secretary Sarah Sanders said Monday that it is "outrageous" for others, like Sen. John McCain, to claim that President Trump "greenlit something as atrocious" as the chemical attacks in Syria over the weekend by stating his intention to pull U.S. troops of Syria.
What's next: "The president and his national security team are consulting closely with allies and partners to determine the appropriate response, said Sanders. "As President Trump clearly stated, there will be a price to pay." She added that the administration is not currently carrying out air strikes in Syria.
Briefing highlights:
Effect of China's tariffs on U.S. farmers: The president has asked the Department of Agriculture for specifics on how to combat Chinese attacks on U.S. farmers, and he will present a plan "shortly."
Election security: "The president still strongly feels that there was a large amount of voter fraud" in the 2016 elections.
There are no specific Facebook policies outlined by the White House yet, but the administration is "looking forward to" Mark Zuckerberg's testimony.
EPA chief Scott Pruitt's ethical behavior is still under review by the White House, but Sanders said she is "not going to make up an arbitrary timeline" on how quickly it will go. 
Go deeper