Macron the railway gambler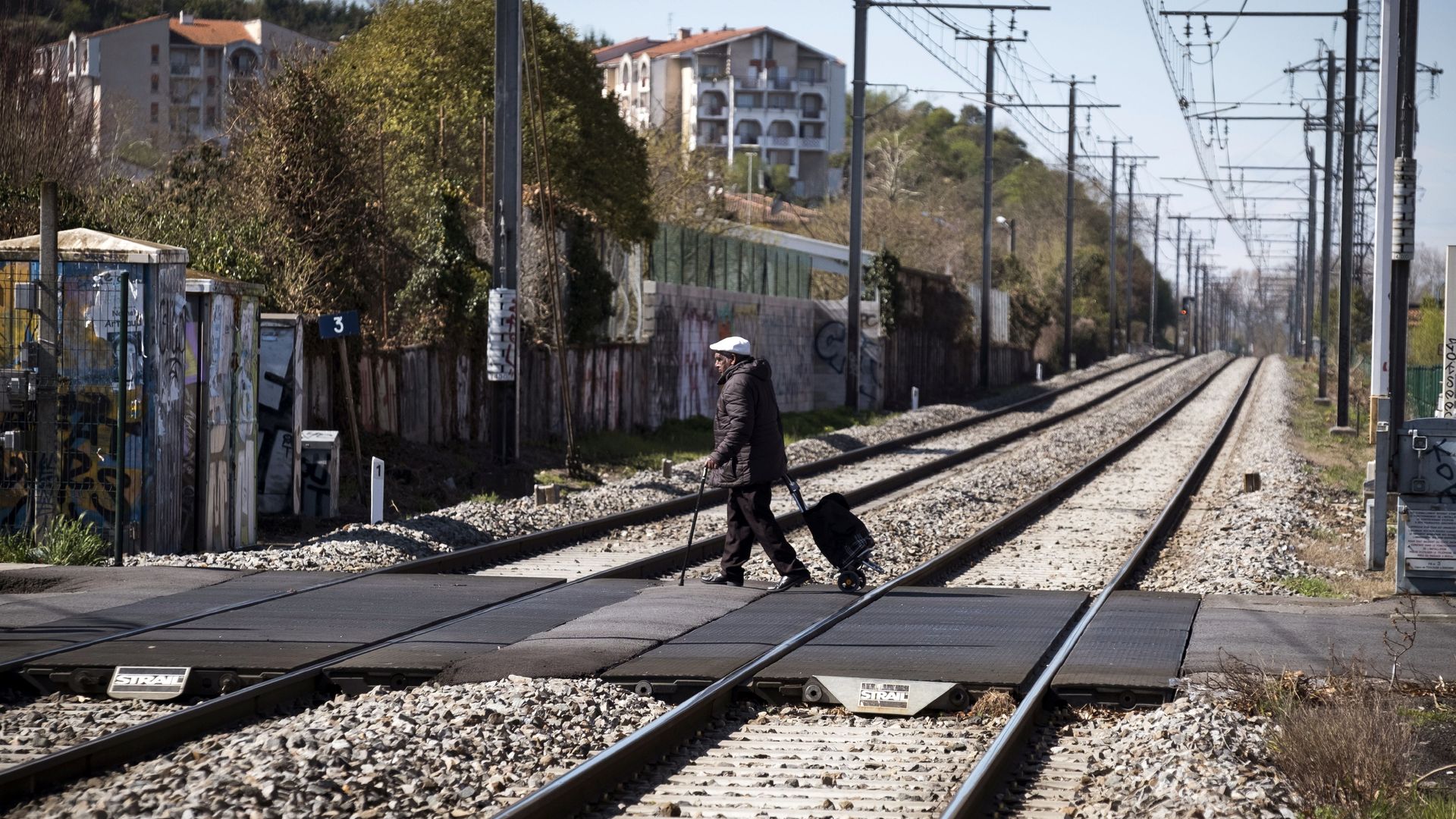 A showdown with rail workers is shaping up as a make-or-break moment for French president Emmanuel Macron, with "another wave of crippling transport stoppages" hitting France yesterday, per France 24. Rolling strikes are due to continue through June.
The backdrop: Macron is targeting France's state-owned railway company, citing job-for-life guarantees, automatic pay increases and early retirement as the sorts of "privileges" for economic insiders that need to be trimmed.
Why it matters: Because his proposal would only affect new hires, this particular fight is "more about symbols than substance for both sides," the FT's Anne-Sylvaine Chassany writes. But failure could scuttle Macron's wider economic agenda, as a similar fight doomed Prime Minister Alain Juppé in the mid-1990s.
Where things stand: Public opinion on the strikes is narrowly in Macron's favor. And while his popularity has slumped below 50%, Macron still commands a large parliamentary majority. As the Guardian notes, "the strikers believe momentum is on their side."
Go deeper: Macron on how AI will shape the future, and threaten democracy.
Go deeper