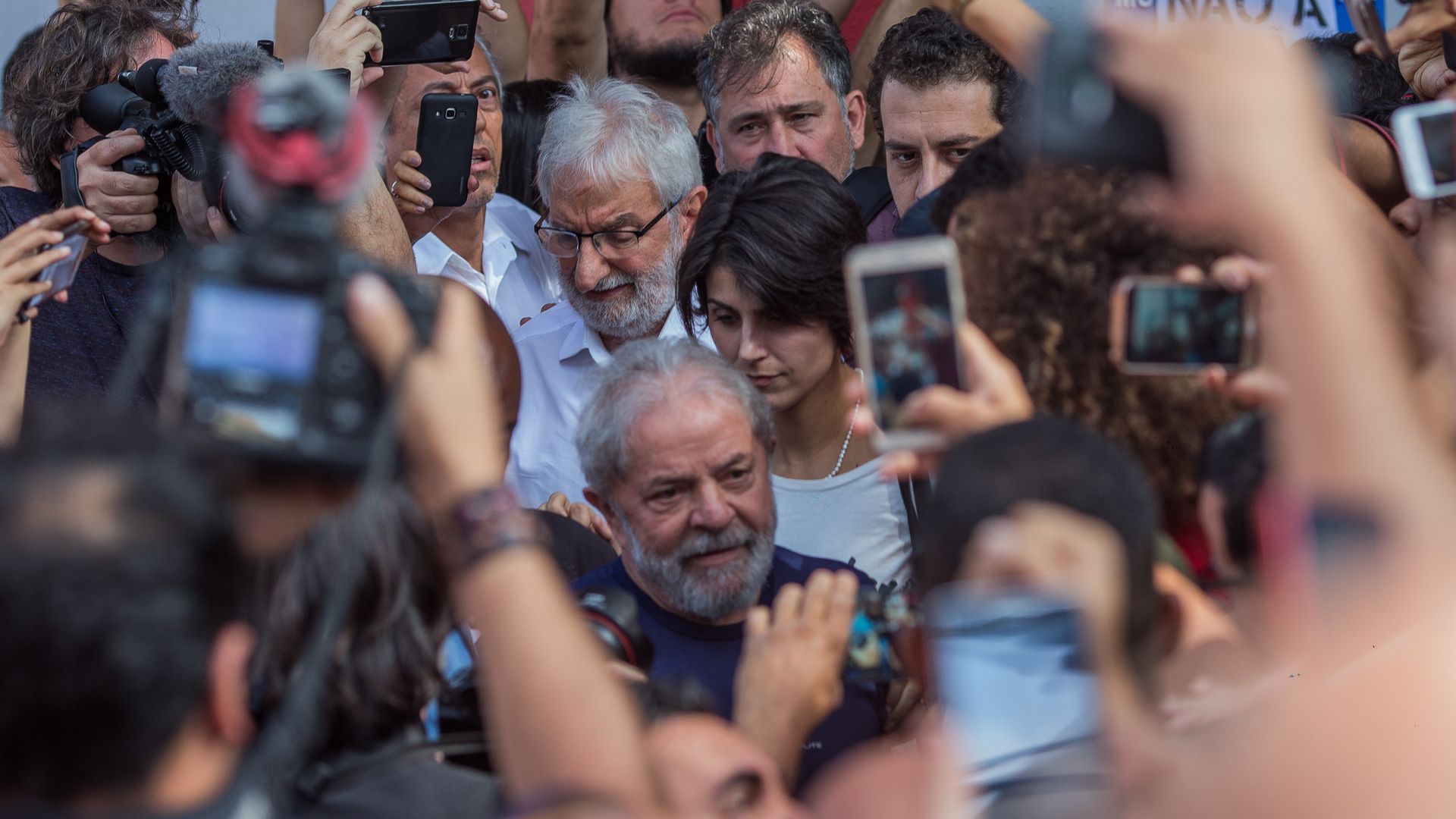 Luiz Inácio Lula da Silva, the former Brazilian president, turned himself in to police on Saturday after the Supreme Court rejected his plea to remain free while he appeals his corruption conviction.
Hundreds of supporters have camped outside of prison where Lula, who was leading polls ahead of October's general election, is being held, per the BBC. He's not the only former leader in legal trouble...
Park Geun-hye, who was ousted as South Korea's president last March, was sentenced to 24 years in prison on Friday for her role in a corruption scandal.
Jacob Zuma, the former president of South Africa, is also facing corruption charges. He appeared in court on Friday and professed his innocence.
Carles Puigdemont, who was Catalonia's president during an independence referendum last year, was granted bail last week by a German court. He's wanted in Spain for "rebellion, sedition and misuse of public funds," charges he says are politically motivated.
Go deeper