Betsy DeVos asks Oklahoma teachers to focus on "what's right for kids"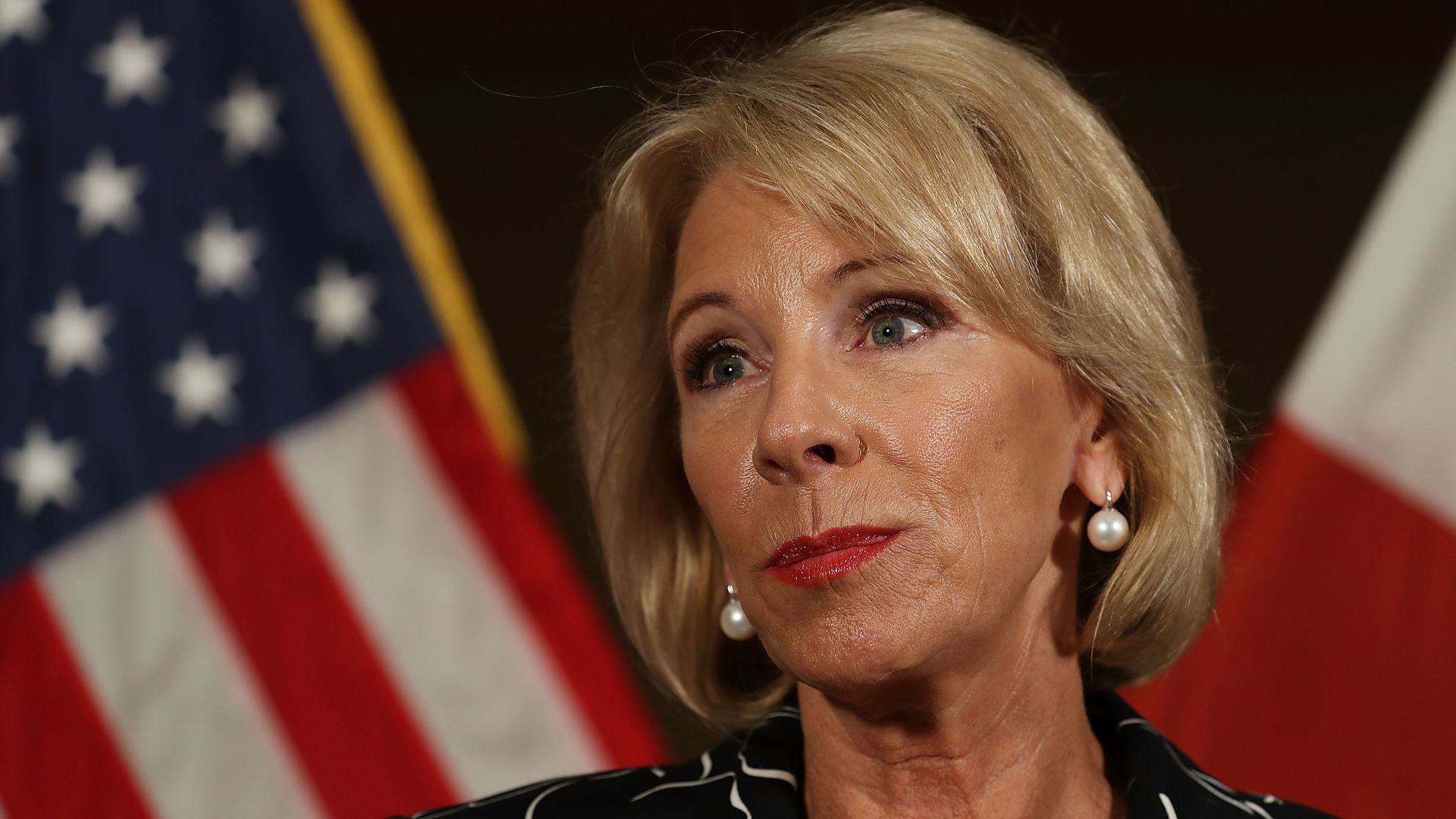 U.S. Secretary of Education Betsy Devos asked Oklahoma educators and officials to keep their focus on their students and move their labor disagreements to "a separate place," reports Dallas News. Teachers in the state walked out of the classroom last week in demand for higher salaries.
Why it matters: This is the first time DeVos has shared her thoughts on the Oklahoma walkout. She had similar thoughts regarding the February walkout in West Virginia.
Her full quote:
"I think about the kids. I think we need to stay focused on what's right for kids. And I hope that adults would keep adult disagreements and disputes in a separate place, and serve the students that are there to be served."
Go deeper