Justice indicts seven people from classified ads site Backpage.com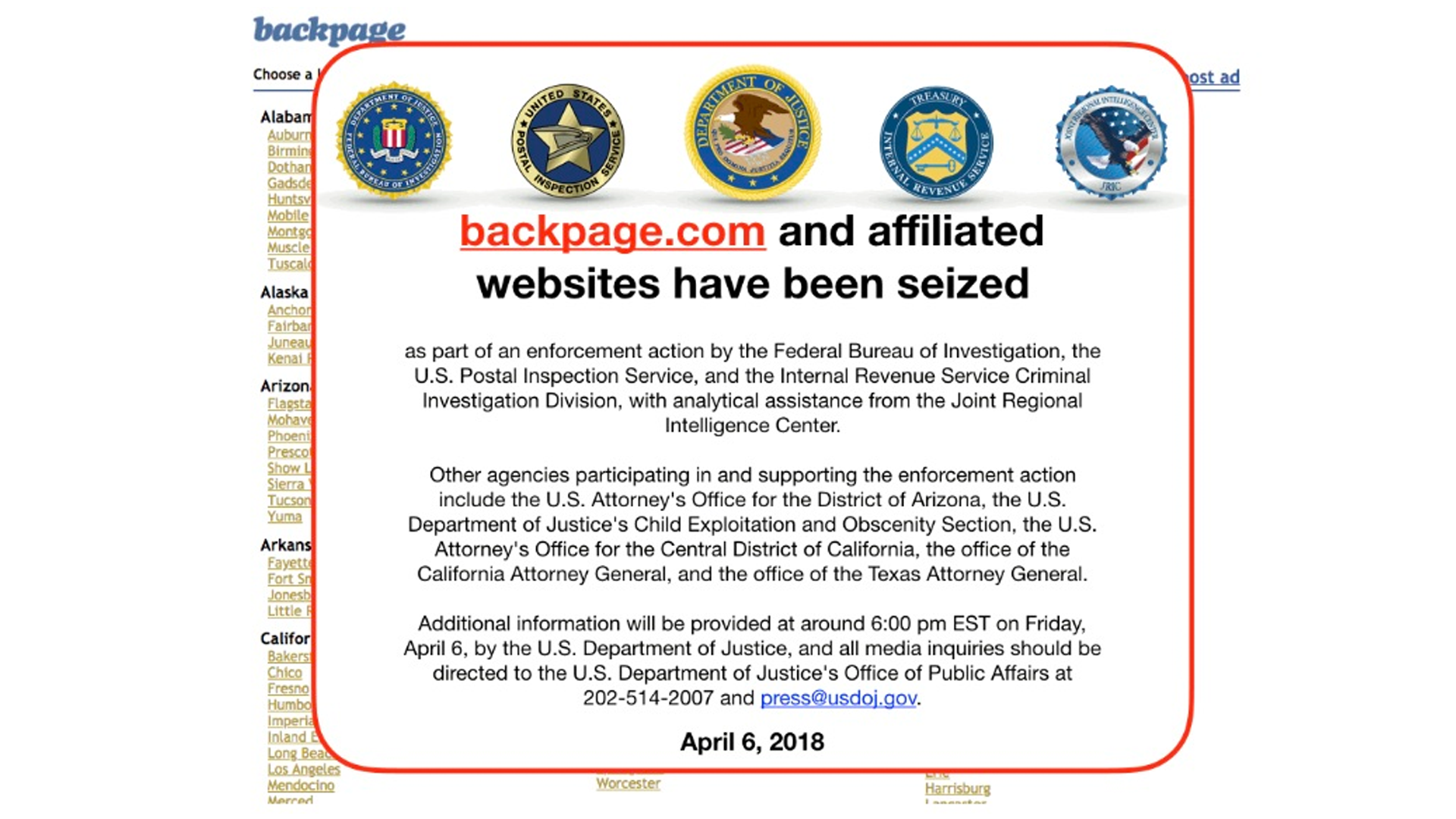 The Justice Department has indicted seven people affiliated with the classified ads website Backpage.com on a combined 93 counts, including facilitating prostitution and engaging in money laundering. A message appeared on the site Friday saying authorities had seized it.
The bigger picture: Backpage.com has been the subject of allegations that it facilitates illicit sex-trafficking. But some activists worry the shutdown puts sex workers who use the site in danger. Congress recently passed an anti-sex-trafficking bill that holds online platforms liable for hosting content that facilitates sex trafficking.
Read the indictment:
Go deeper