Apple claims milestone: 100% green power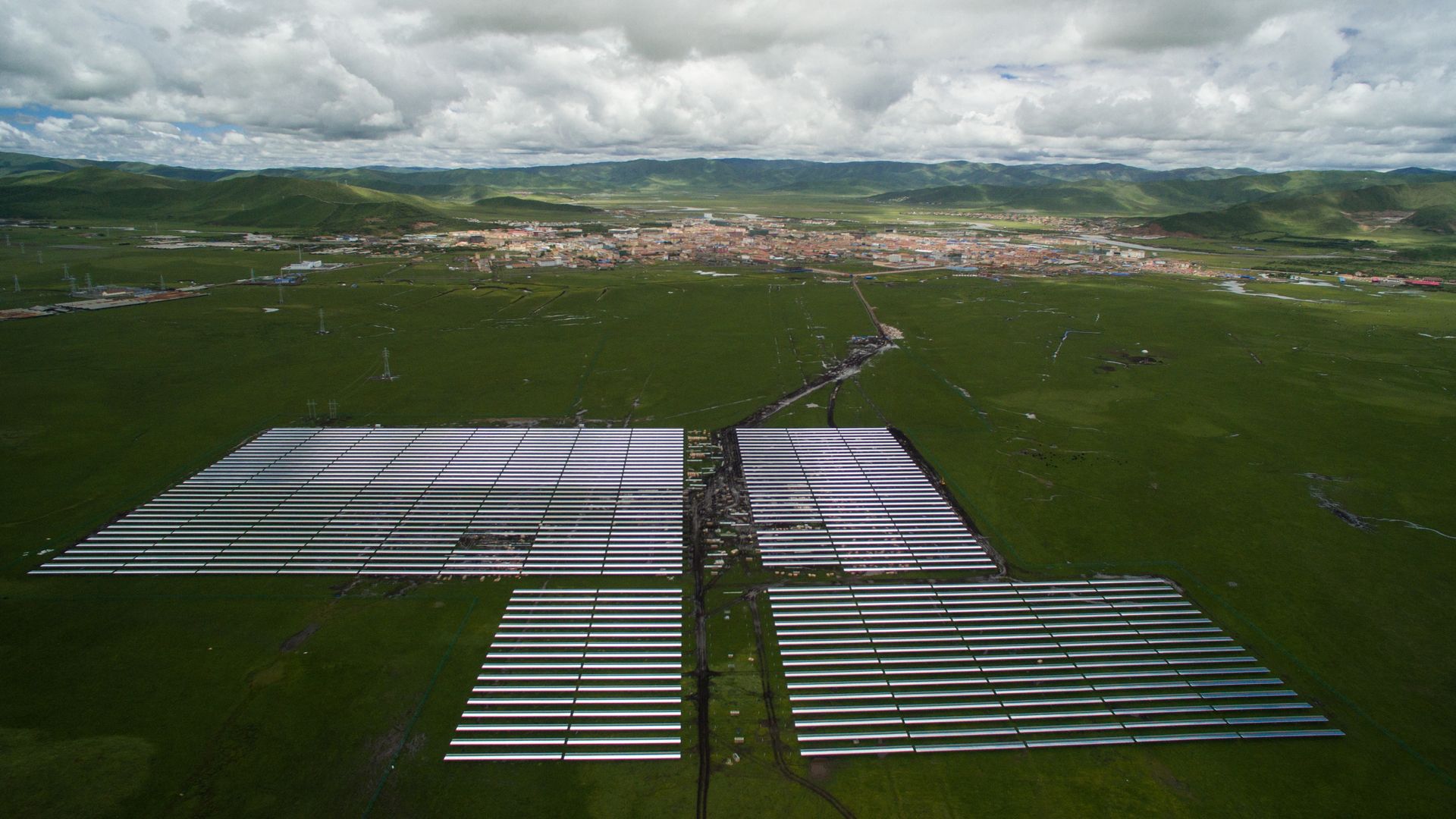 Apple said Monday that all of its worldwide operations — ranging from retail stores to offices to data centers — are now powered exclusively by renewable energy.
Why it matters: It's a major example in the wider trend of companies getting substantial amounts of electricity directly from renewable projects, not just buying emissions credits or carbon offsets.
In addition to announcing that their direct operations are 100% renewable-powered, Apple also said that nine more of its suppliers have made that commitment for their Apple-related work, bringing the total to 23.
Timing: Apple's announcement comes just days after Google said it met 100% of its worldwide power needs with renewables for the first time last year, though there's no evidenced the announcements are linked.
For Apple, the supplier pledges are a key part. About three-fourth's of the company's total carbon footprint is from manufacturing, and the emissions from electricity to power those facilities is a major reason why.
One level deeper: The company said it has 25 renewable power projects worldwide and another 15 under construction. When completed, it will total over 1.4 gigawatts of renewable generation capacity across 11 countries, Apple said.
For a sense of scale, the U.S. added a total of 10.6 gigawatts of solar photovoltaic generating capacity last year, according to the industry's main trade group.
On the record: Lisa Jackson, Apple's VP for the environment, policy and social initiatives, said the 100% renewables level for Apple's direct operations meets a goal set almost 10 years ago.
"You do not have to choose between a healthy company and a healthy environment, and this is proof of it."
— Jackson, who was President Obama's first EPA administrator, tells Axios.
What's next: Jackson told Axios she'll be focused on topics including...
Preventing "backsliding" from the 100% renewables level as the company adds more facilities.
Continuing work with suppliers to bring more renewable power online, with the goal of 4 gigawatts by 2020.
Continuing to work on other ways to lower Apple's carbon output, such as using more recycled materials and working with suppliers on less carbon-intensive processes.
Go deeper: Fast Company has a detailed look at Apple's renewable power efforts here.
Go deeper