30 civilians killed by increased air raids in Douma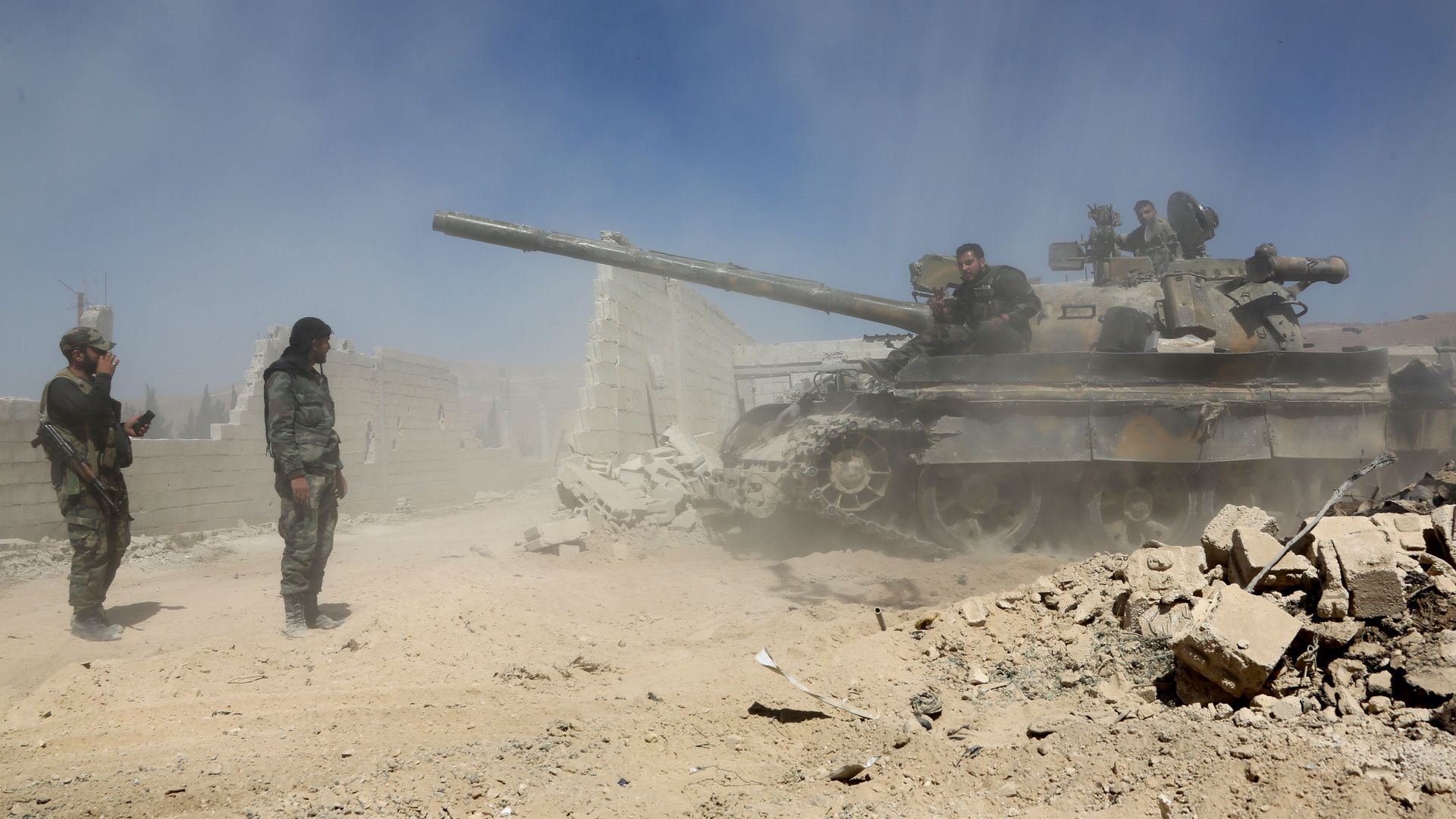 At least 30 civilians, including women and children, were killed by air raids on Friday in the rebel-held town of Douma, near Syria's capital of Damascus, Al Jazeera reports.
The big picture: Per Al Jazeera, there have been more than 50 air raids on Douma in the last 24 hours, and civilians have experienced suffocation after being attacked with poison gas. This comes a day after civilian evacuations were suspended. Douma is "the last rebel-held town in Eastern Ghouta," which has been described as hell on earth.
Go deeper