Grocery stores worry about Trump's pullback on SNAP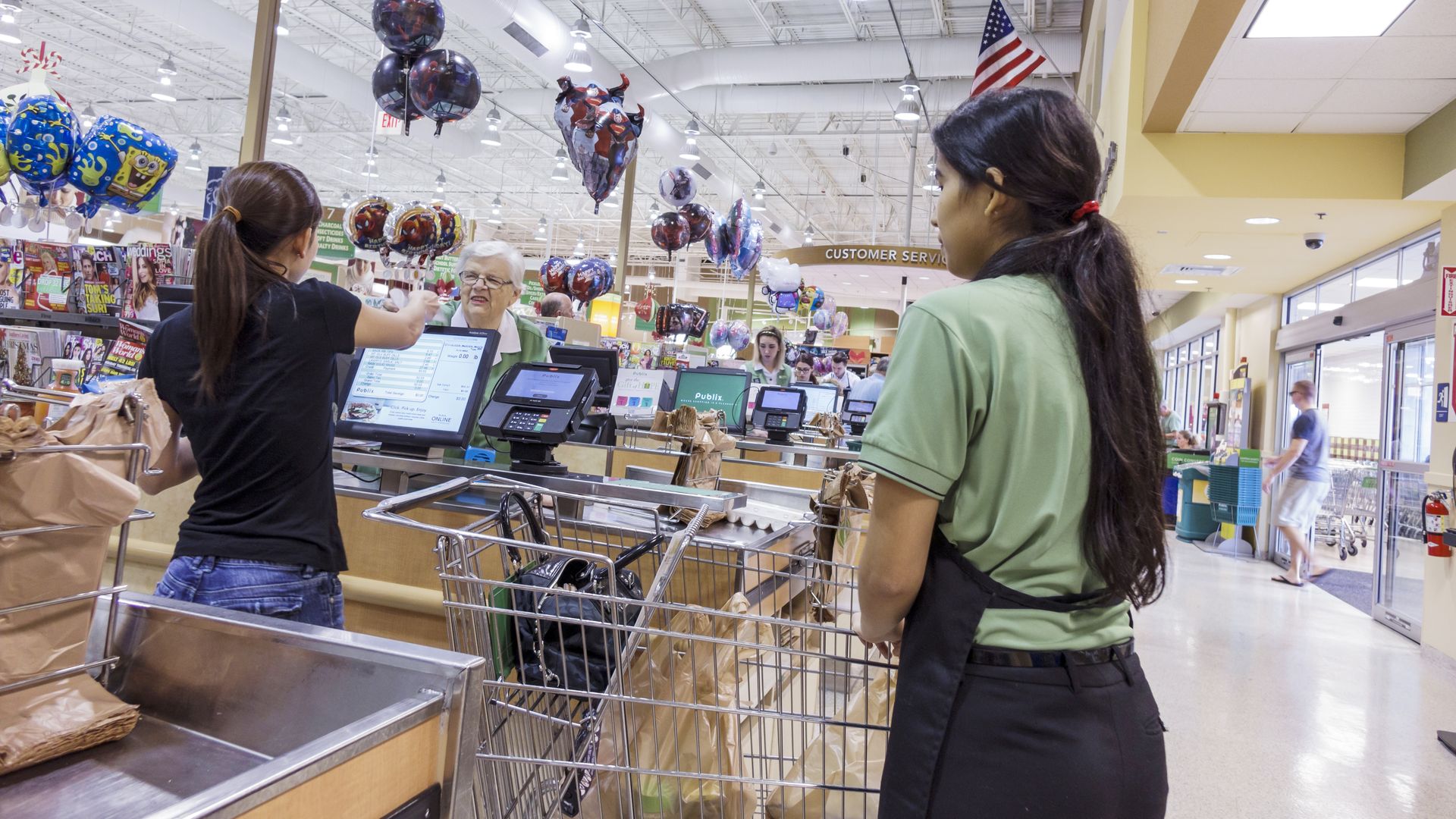 Grocery retailers around the country have growing concerns about President Trump's plan to reduce food-stamp spending by $130 billion over the next decade, reports the Wall Street Journal. That would amount to a 20% reduction in the program's $63 billion annual budget.
Why it matters: Retailers are already facing stiff competition from grocers like Whole Foods with Amazon's backing. Now, they may lose sales from low-income consumers because of regulation.
The changes:
More stringent requirements would reduce the number of consumers who are eligible for the food-stamp program.
Rather than receiving benefits on cards, food stamp users would receive benefits in boxes of cereal, beans, canned fruits and other government purchased food through wholesale channels.
Industry concerns:
The food industry operates on a 1% profit margin, Alex Baloga, chief executive of the Pennsylvania Food Merchants Association, told the journal. Any SNAP loss could be devastating to the industry.
The nation's biggest retailers would lose key revenue sources.
Purchases at big box stores like Walmart and Target accounted for 52% of dollars spent through SNAP in 2017.
Go deeper