Report: Pruitt cost taxpayers $3 million in security detail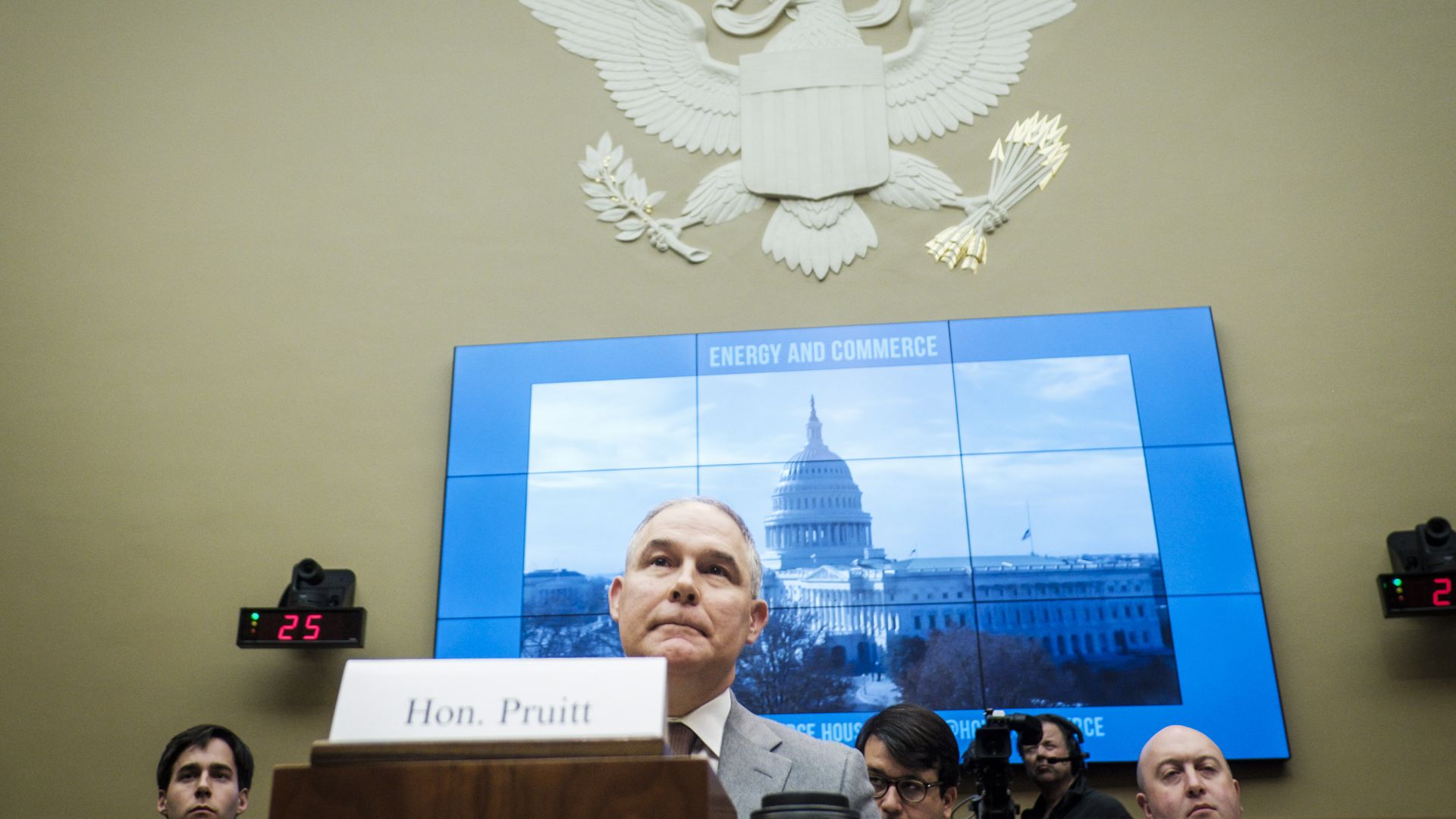 The Associated Press reports that the Environmental Protection Agency spent around $3 million in taxpayer money on Scott Pruitt's "20-member full-time security detail."
Why it matters: Pruitt has been under fire for several scandals in recent weeks, and this adds fuel to the fire. Per the AP, Pruitt's security detail is "three times the size of his predecessor's," and resulted in some agents being taken "away from field work." Axios' Jonathan Swan and Ben Geman reported on Thursday that President Trump is "uneasy" about the situation Pruitt is in, while others are calling for his removal.
Go deeper