Trump to examine power company's plea for Energy Department aid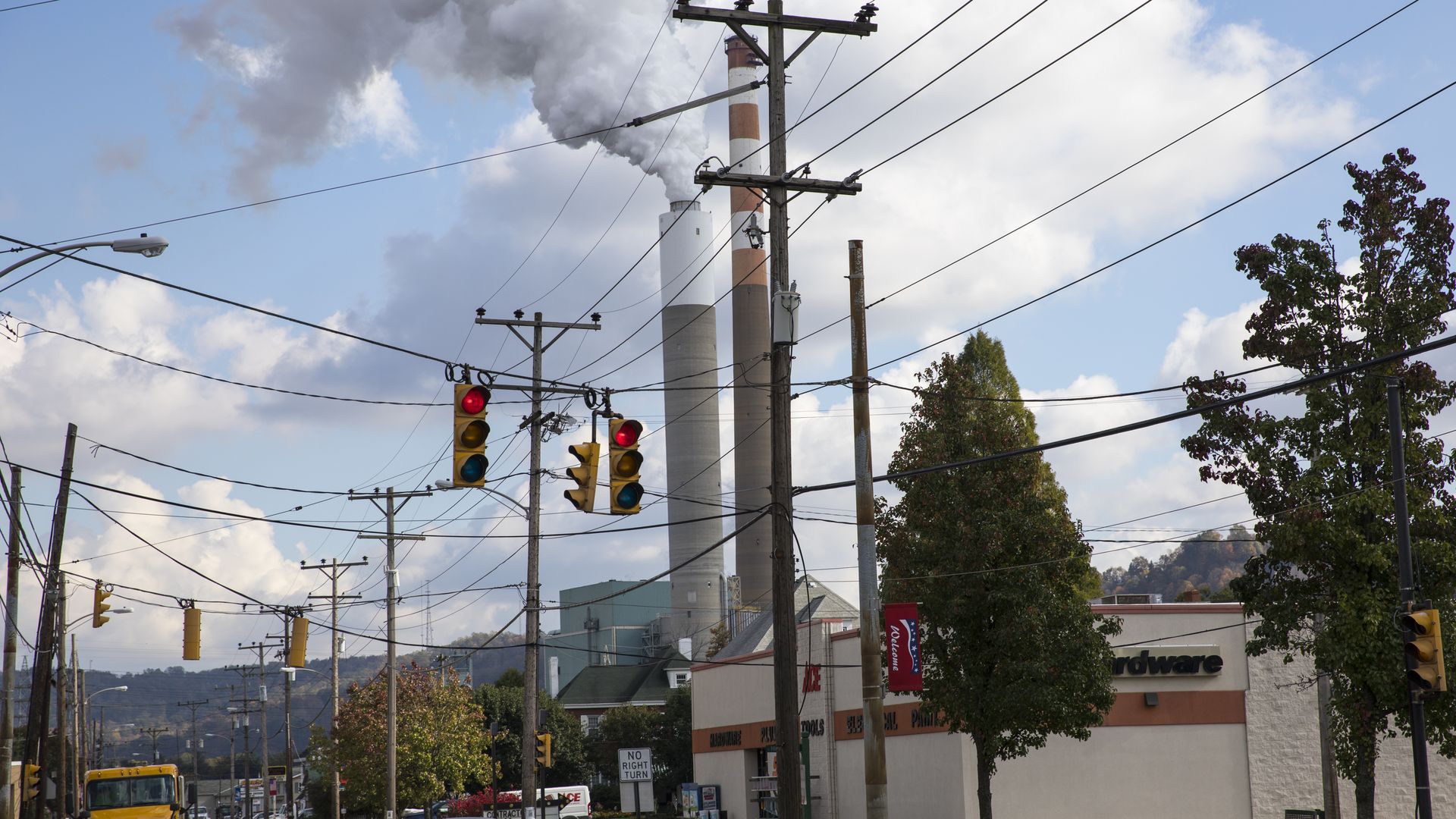 President Trump appeared to signal Thursday that he'll soon examine a plea by the financially struggling power company, FirstEnergy Solutions Corp., for the Energy Department (DOE) to support the operation of its coal-fired and nuclear plants.
Why it matters: Trump's remarks in West Virginia lacked detail, but nonetheless show that the controversial request for DOE to make sweeping use of its emergency powers has landed on the White House's radar screen.
What he said: According to tweets from Argus Media's Chris Knight and other reports, Trump said, "We'll be looking at that 202, you know what a 202 is, we'll be looking at that, we're trying," and "About nine of your people just came up to me outside, could you talk about 202, and we'll be looking at that as soon as we get back."
What that probably means: It's an apparent reference to FirstEnergy's March 29 request for DOE to use its powers under Section 202(c) of the Federal Power Act to keep companies' coal-fired and nuclear plants running and ensure they're "compensated fairly."
One level deeper: As we noted in Axios' Generate newsletter last week, FirstEnergy wants DOE to alter market conditions in the PJM Interconnection region, which covers all or parts of 13 states — including Ohio, Pennsylvania, and West Virginia — and contains a substantial number of coal and nuclear plants operated by multiple companies.
Their filing says DOE should order PJM to ensure financially challenged coal and nuclear plants are compensated by ratepayers for the "full benefits they provide to energy markets and the public at large, including fuel security and diversity."
DOE has said they are reviewing the request.
Go deeper