Former Republican EPA heads slam Pruitt's latest moves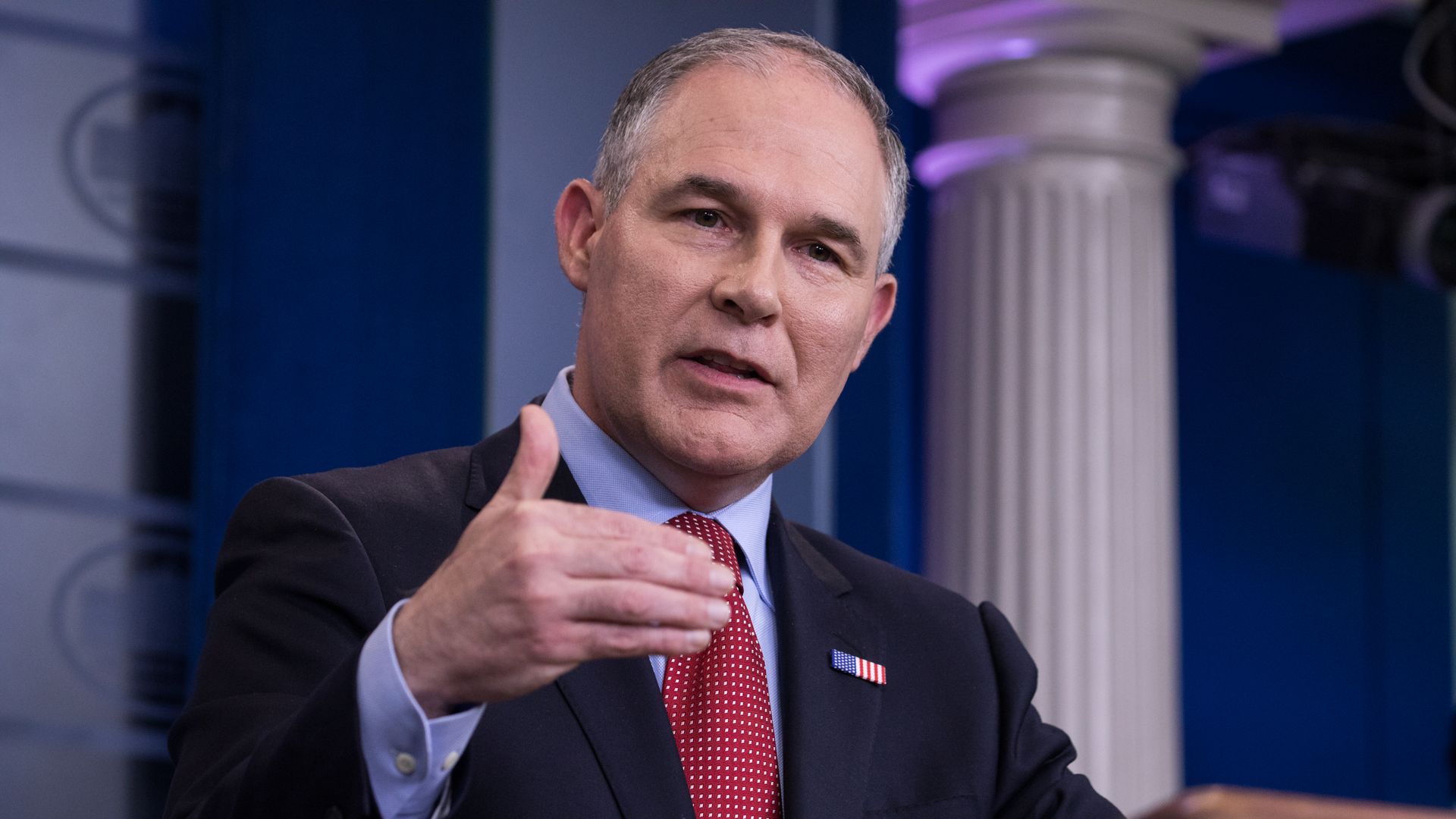 Two EPA administrators who served under America's last two Republican presidents criticized current EPA chief Scott Pruitt for the escalating controversies regarding his lodging and travel expenses and more.
Why it matters: The pair of administrators, Christine Todd Whitman and William Reilly, have been in the same hot seat before and know the demands and expectations of the job. Pruitt has gone on offense in the last couple of days, granting interviews to conservative media outlets and blaming liberals for waging an attack on him because they don't like his agenda at the Environmental Protection Agency.
On Pruitt renting a room in a condo for $50 a night from a woman married to an energy lobbyist:
"I don't know if that's a neophyte's problem in Washington. It seems to suggest a severe lack of sophistication to be doing that."
— William Reilly, EPA administrator under George H. W. Bush
"It wouldn't have happened. I can say that without question. It wouldn't have happened. You don't put yourself in a position that can in any way undermine the public's trust and the impartiality of government. There's a tone deafness here that is mind-boggling to me."
— Christine Todd Whitman, EPA administrator under George W. Bush
On Pruitt taking private or military planes for trips:
"President Bush would have fired me for taking a private plane from Washington to New York."
— Reilly
"The only time I flew a private plane was in Alaska to Denali (a mountain)."
— Whitman
For the record: EPA spokespeople told The Washington Post that the small number of private or military planes were for rare circumstances and that he flies commercial most of the time. An agency spokesman further told Axios that Pruitt never took a private plane from Washington to New York, and that an ethics official has cleared his travel.
Go deeper