Black boys are disproportionately disciplined. It starts in pre-K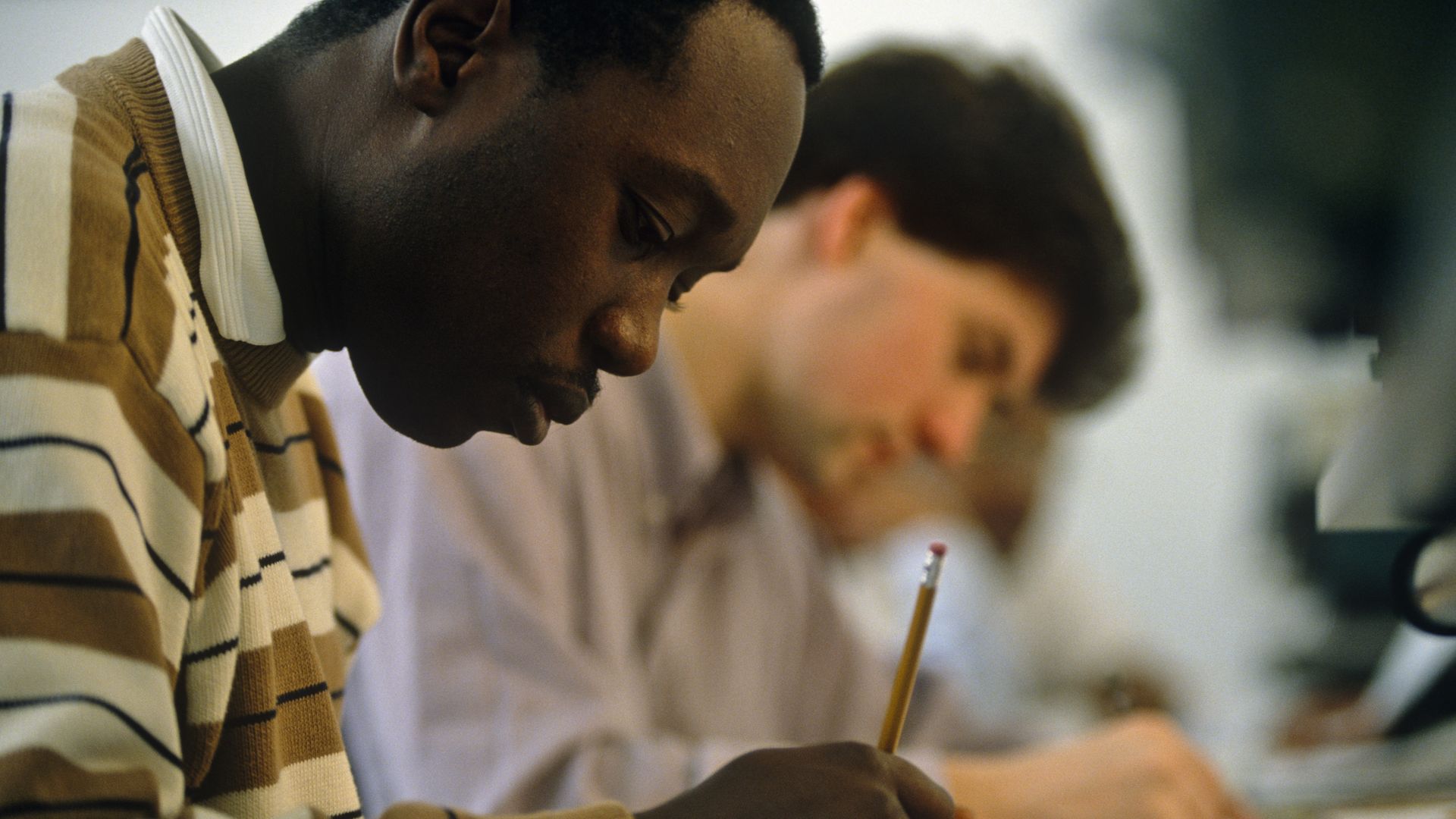 Black students, boys and students with disabilities are a minority in K-12 schools across the U.S., but are disciplined more than anyone else, according to a new Government Accountability Office study. The study found that the disproportionate discipline often starts in pre-school, where black students as young as three or four years old are being suspended or expelled from school. It also found that discipline rates were the same across poverty levels.
Why it matters: The study reveals that race, gender and disability are key factors in student discipline, even if they aren't consciously being considered. And family income levels nor the age of a student changes that.
Methodology: The GAO examined data on public schools in the 2013-14 school year from the Civil Rights Data Collection. They interviewed federal and state officials from schools in California, Georgia, Massachusetts, North Dakota and Texas based on disparities in their data.
By the numbers:
Black students made up 15.5% of the population in the schools studied, but represented 39% of students being suspended.
Students with disabilities account for nearly 25% of students referred to law enforcement for discipline despite being 12% of all public school students.
In schools with poverty levels between 0 and 25%, black students are still overrepresented in suspensions out of school by 12.2%.
Boys were overrepresented by 27% among students who receive corporal punishment as discipline.
Go deeper: Read the full study here.
Note: the final bullet has been corrected to say that boys are overrepresented by 27%, not that they represent 27% of students receiving corporal punishment
Go deeper