Pruitt goes back-and-forth on reports of aides' raises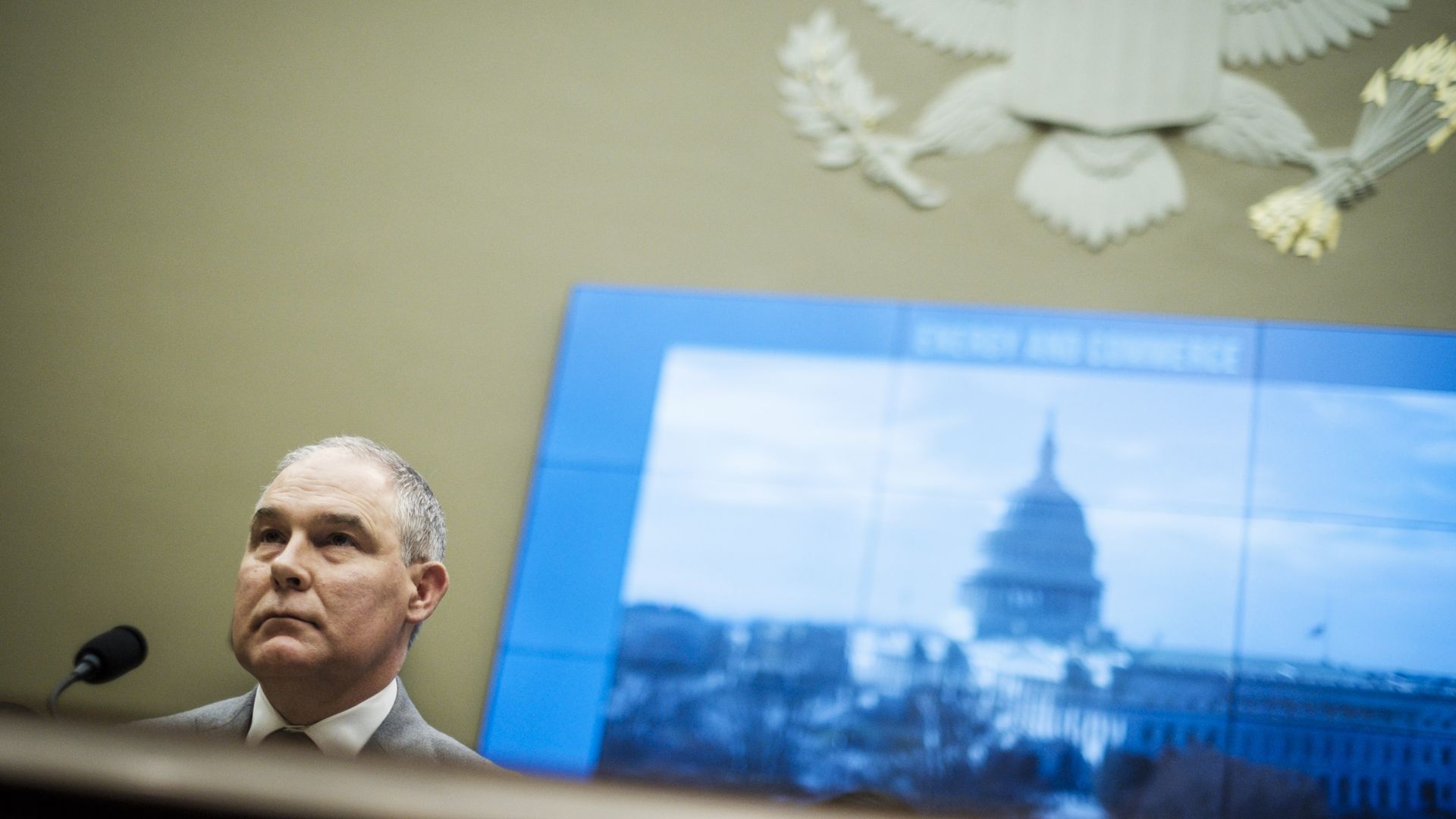 In a Fox News interview, Environmental Protection Agency Administrator Scott Pruitt said that he was unaware of a pay raise for two staff members until the day prior.
"I found out this yesterday and I corrected the action and we are in the process of finding out how it took place and correcting it."
— Pruitt
But, but, but: The Atlantic reported on Tuesday that "Pruitt ordered" the raises for the two aides who moved to Washington with him. The raises were $28,130 and $56,765, and were originally dismissed by the Presidential Personnel Office, per the Atlantic, adding that Pruitt worked around a 1996 allowing him to appoint the two aides "under his authority...and grant the raises on his own." The EPA did not respond for comment.
Go deeper