Lula ruling: Brazil's ex-president and 2018 frontrunner can be jailed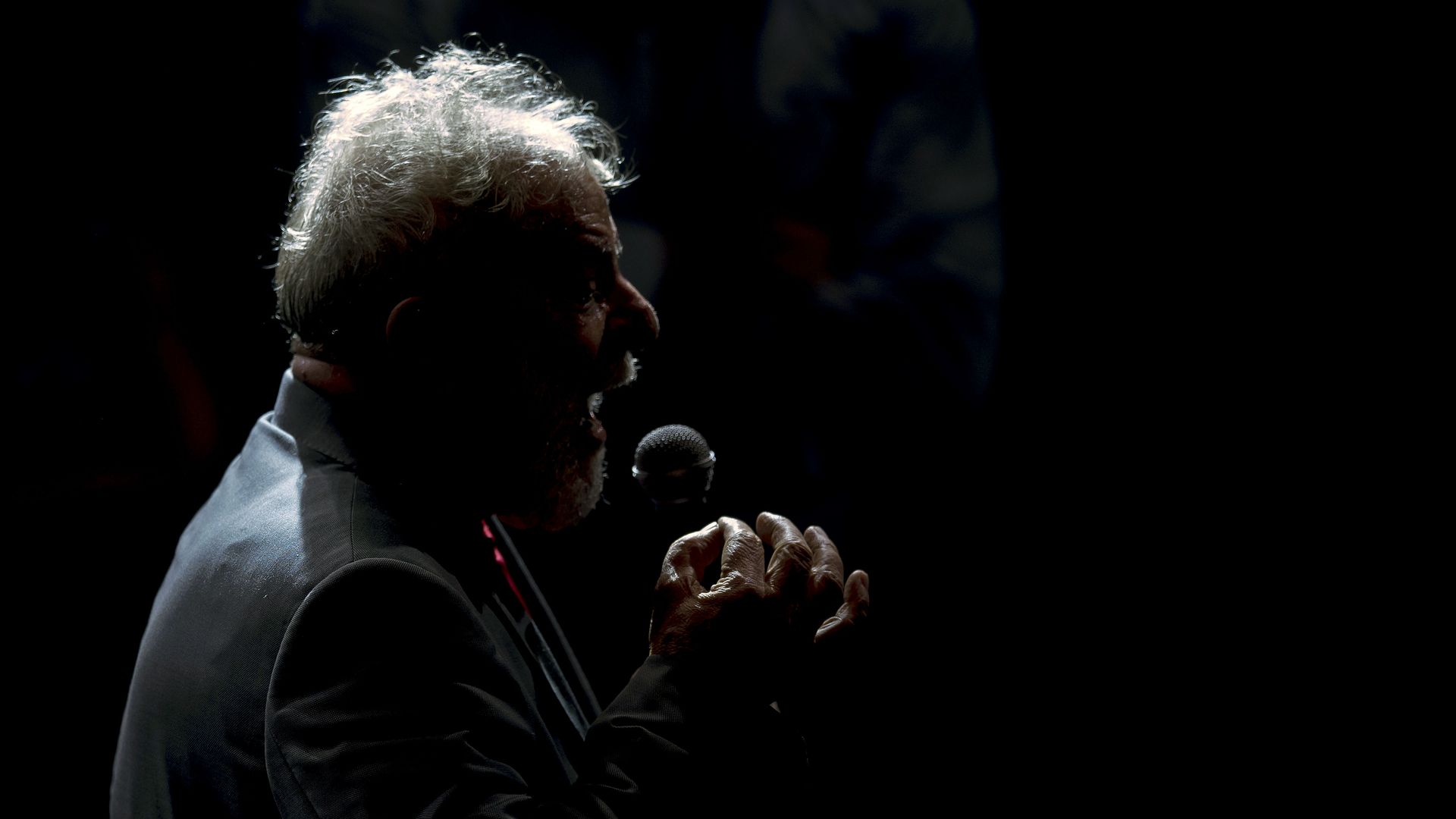 After a marathon session, Brazil's Supreme Court rejected a plea from former president Luiz Inacio Lula da Silva to remain free while he appeals his conviction for corruption by a 6-5 margin. That means Lula, who left office in 2011 with sky-high approval ratings and currently leads the polls as a candidate in Brazil's October presidential election, may begin his 12-year sentence in the coming days.
The big picture: Politics in Brazil, the world's fifth most populous country and the ninth largest global economy, have been engulfed by corruption scandals. Lula's successor, Dilma Rousseff, was removed from office in 2016 amid corruption allegations while sitting president Michel Temer has faced similar claims.
What's next:
From the FT: "He will still have the right to continue appealing and can remain a pre-candidate in the elections until at least August, when the official candidates will be decided. But if he has not won his appeal by then, he will most likely be struck off the list because of a law that prohibits those with criminal convictions upheld on appeal from running for public office."
From the NYT: "His supporters contend that removing the country's most popular presidential candidate from the ballot would be an affront to democracy. ... Legal experts say that Mr. da Silva could try to fight the electoral court's ruling if he remained free, but that his imprisonment makes that quest all but impossible."
From Bloomberg: "As investors breathe a sigh of relief that recent market-friendly policies are safe for now, none of the centrist, reform-minded candidates are polling beyond single digits. In fact, the most popular hopeful after Lula is Jair Bolsonaro, a former Army captain who says he knows nothing about economics."
Go deeper