Scoop: Instacart bags another $150 million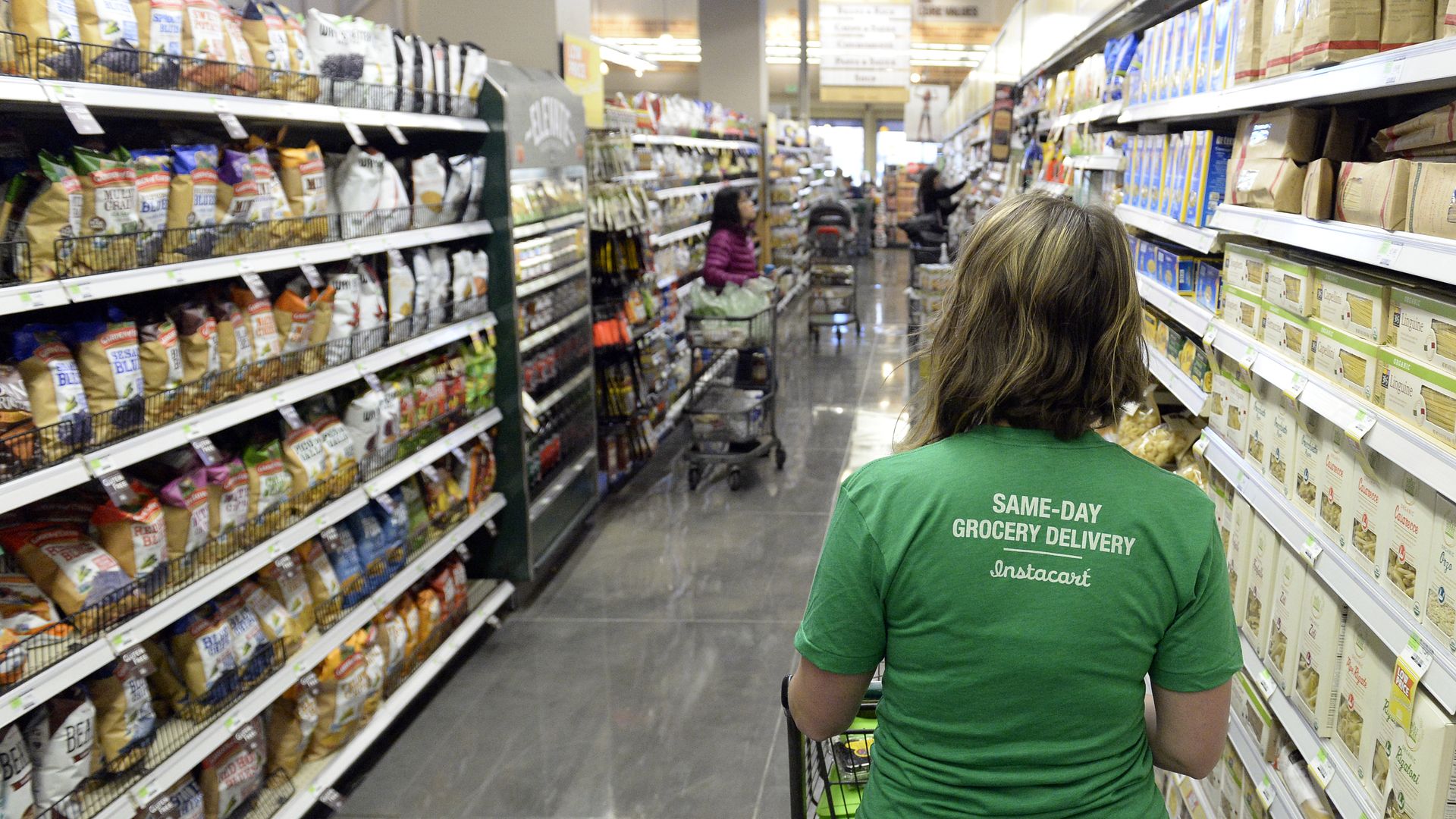 Grocery delivery company Instacart is closing on $150 million in new funding from existing investors like Coatue Management, Axios has learned. It's an extension of a Series E round first disclosed in February, which now totals $350 million at a $4.35 billion post-money valuation.
One big development between the investments was that Instacart added Sam's Club to its partner roster. While it's a stand-alone deal, it also could eventually impact what we hear are ongoing negotiations between Instacart and Sam's Club parent company, Walmart.
Inking Walmart would be a supermarket sweep for Instacart, which already does deliveries for most other top U.S. grocers, including Kroger, Albertsons, Costco and Publix.
Instacart still isn't commenting on details of its contract with Whole Foods, which was signed well before Amazon purchased the grocer. Instacart originally said it had the exclusive right to deliver perishables for Whole Foods, but Amazon recently launched a rival service in select markets.
A company spokesman did, however, confirm the new $150 million investment.
Instacart has now raised just over $1 billion in total funding since its 2012 formation. In addition to Coatue, backers include Sequoia Capital, Andreessen Horowitz, Glade Brook Capital Partners, Kleiner Perkins, Khosla Ventures and Thrive Capital.
Go deeper