Indonesia declares state of emergency amidst worsening oil spill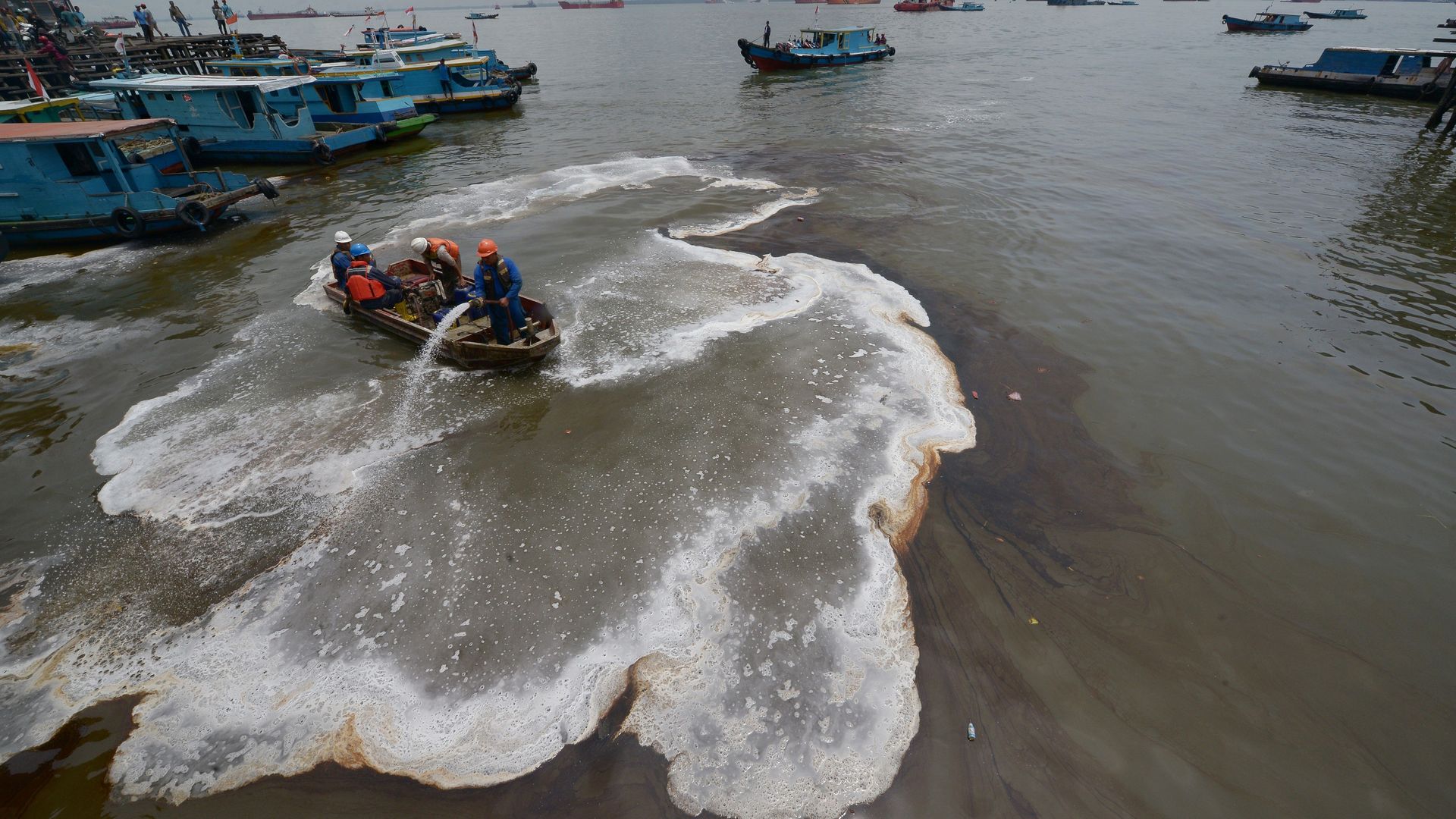 Indonesia declared a state of emergency after an oil spill near the coast of the island Borneo ignited and killed at least four people over the weekend, BBC reports.
The details: The cause of the spill is still unknown. Hundreds of people have reported "difficulty breathing, nausea and vomiting" since the fires started, per BBC. A spokesman for the environmental group Greenpeace, Arifsyah Nasution, told CNN the Indonesian government is "late to mitigate the impact of this incident." Per BBC, authorities said that "the risk of further fires is increasing."
Go deeper