White House probing Scott Pruitt for ethics violation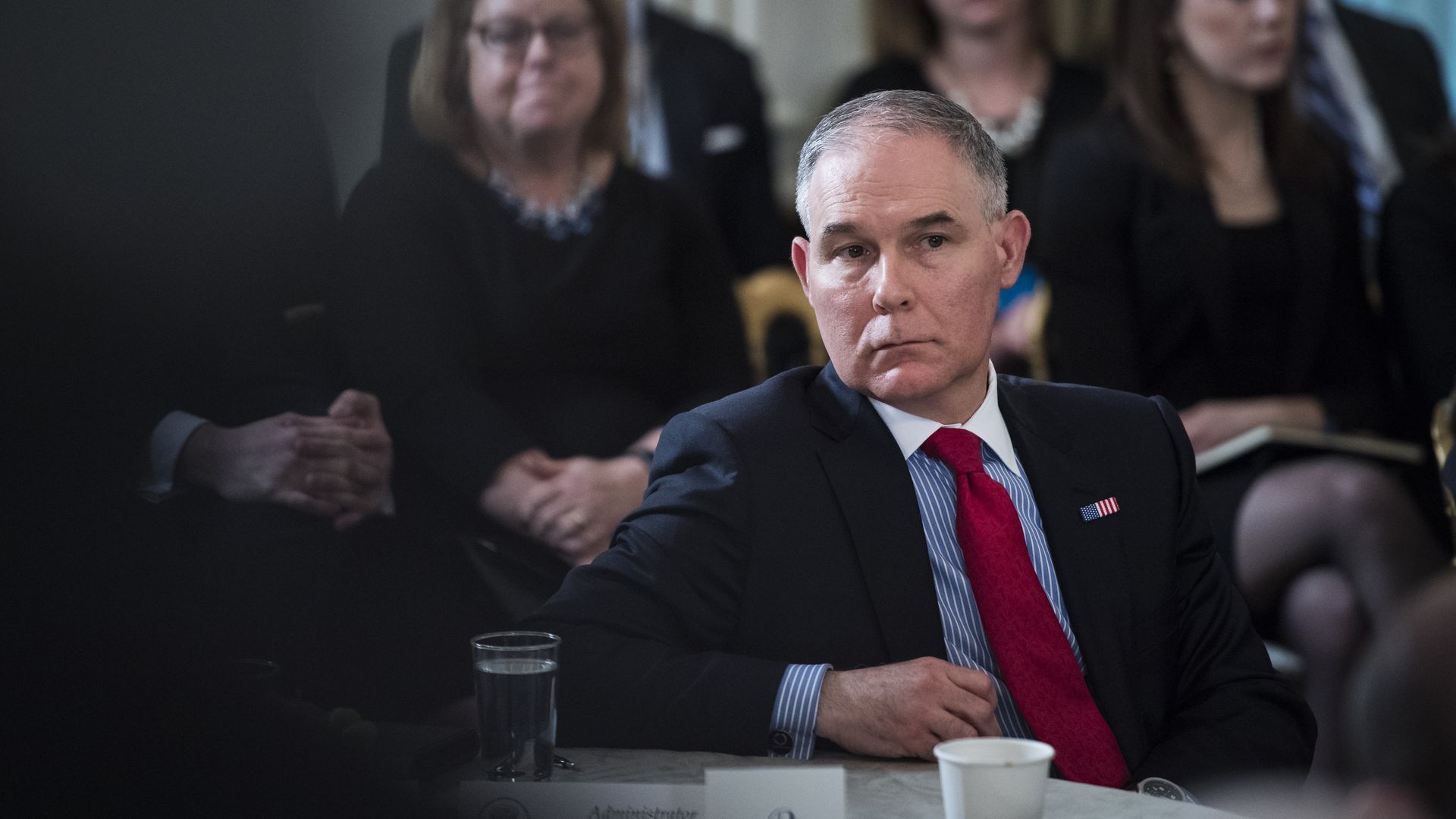 A White House official told the WSJ Monday that the administration is probing Environmental Protection Agency head Scott Pruitt's connection with an energy lobbyist. ABC News first reported last week that Pruitt paid $50 per night for a bedroom in an apartment near Capitol Hill last year owned by the lobbyist, who has clients in industries regulated by the EPA.
What's next: The official said the administration wants to "dig a little deeper" because it's not pleased that the EPA released a statement saying Pruitt's actions do not violate federal ethics rules. Meanwhile, a New York Times report, released late Monday, says a client linked to the lobbyist last March had a project approved by the EPA. The agency and the firm both denied any connection between the approval and the condo rental, per the Times.
Go deeper