Lower EPA fuel efficiency standards threaten U.S. energy dominance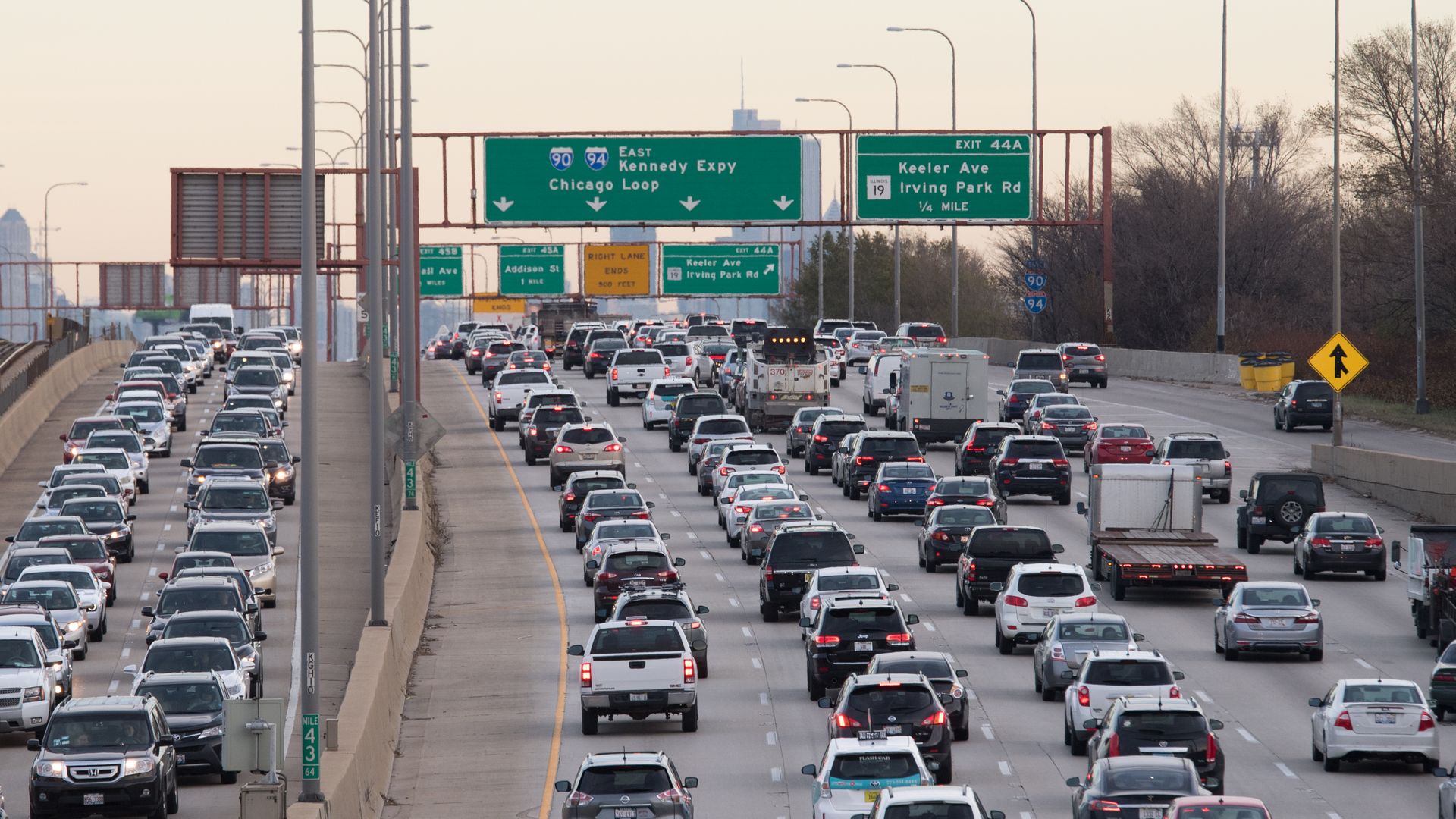 EPA Administrator Scott Pruitt has issued a draft plan to weaken greenhouse gas emissions and fuel economy standards for automobiles. If approved by President Trump, the policy will create a conflict with California and the 12 states that follow its rules. They will likely keep the current tighter standards on the books while other states opt to follow the new, weaker rules.
Why it matters: The fuel economy standards for automobiles were a key pillar in the U.S. pledge to reduce greenhouse gases to 26–28% of 2005 levels by 2025 under the Paris Agreement. They would provide carbon savings equivalent to 272 million tons of CO2.
Without the current fuel economy standards, the U.S. is less likely to become a net exporter of crude oil and will forego the national security benefits of energy independence. Existing standards are poised to make the U.S. a net exporter — to the tune of more than 4 million barrels a day by 2025 — if oil production continues its steady growth.
But that picture looks more anemic if the administration proceeds with the EPA's proposal. Under the weaker standards, U.S. cars with worse mile-per-gallon fuel economy performance will use more oil to make the same number of trips. Greater domestic oil consumption leaves less U.S. oil for exports that would both enhance American influence and reduce the trade deficit.
The other side: Pruitt argues that the fuel efficiency standards are a regulatory burden on automakers and that revoking them will make trucks, vans and SUVs more affordable for average Americans. But that reasoning should worry American workers.
Letting U.S. automakers produce cars with inferior mileage performance will lead Americans and foreign consumers to favor cars made in countries with tighter environmental and mileage standards — like China, Japan and Europe — especially since the price of oil is rising again. Eventually, that shift could spell a third round of Detroit bailouts.
The bottom line: The Trump administration's goal of "energy dominance" could be at risk under Pruitt's plan. The president should think twice about putting limited interests ahead of the national security imperative of growing net U.S. energy exports.
Amy Myers Jaffe is the David M. Rubenstein Senior Fellow for Energy and the Environment at the Council on Foreign Relations.
Go deeper