Teachers in Kentucky hold sick-out over pension bill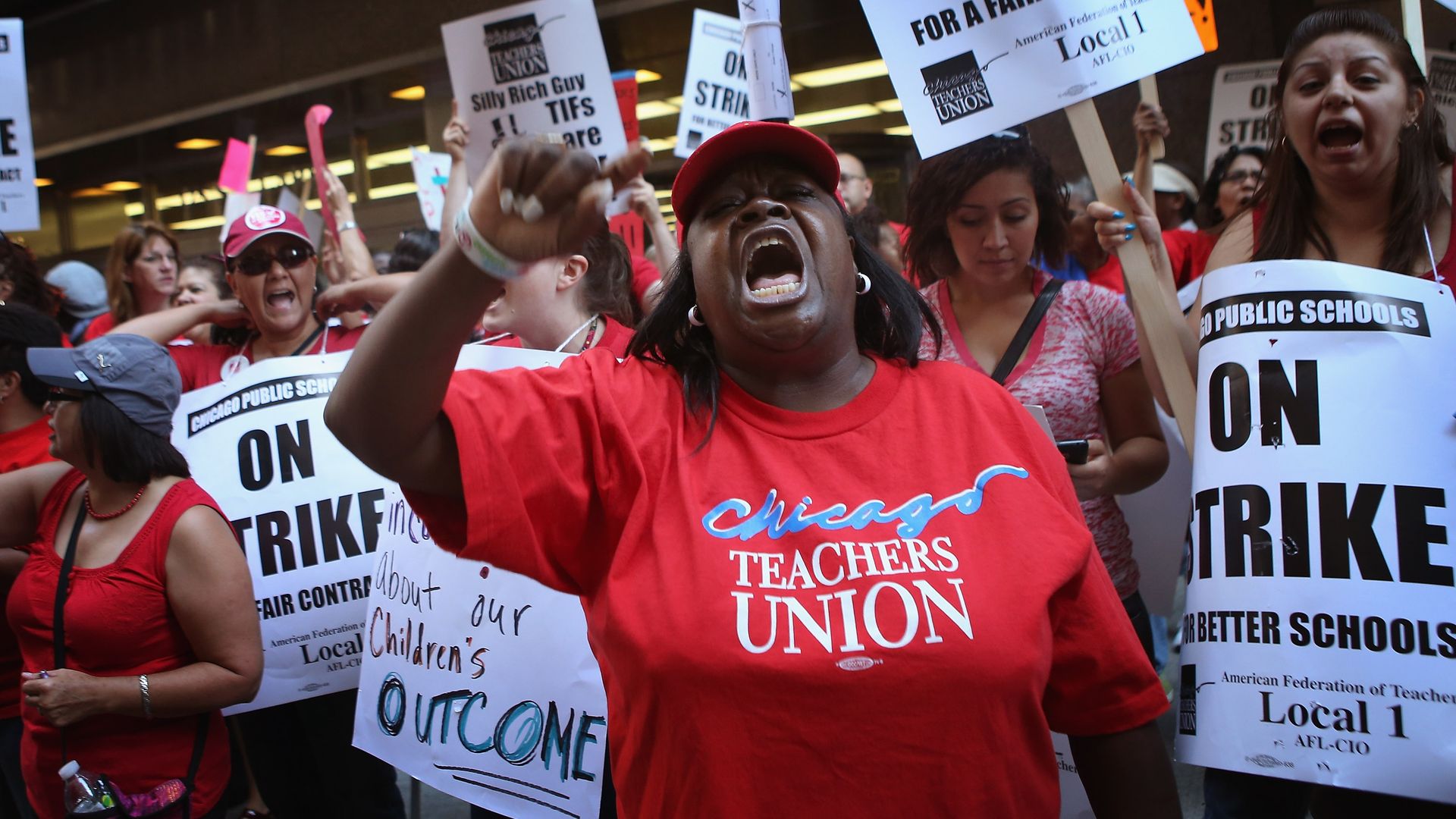 Teachers across 26 counties in Kentucky called out sick today forcing jurisdictions to close schools after lawmakers passed a pension bill that prevents state employees from adding accumulated unused sick days to their retirement plans as well as reducing the return on investment on hybrid savings accounts with the state.
Why it matters: The sickout in Kentucky continues a nationwide trend of teachers stepping out of the classroom to fight for improved benefits and salary in their states.
What they're saying: Teachers say the bill came as a surprise to them with very little time to review the bill. Jeni Bolander, a teacher and a member of the Kentucky 120 United group, said that teachers could easily accept the pension plan. However, she said, the plan is harmful to prospective teachers and won't help attract educators to the state.
We're not willing to sacrifice people going into the profession.
— Jeni Bolander
Kentucky Attorney General Andy Beshear said he'd be filing suit to stop the bill from becoming law. Beshear said there was no public comment and no fiscal analysis.
The other side
Governor Matt Bevin supported the bill, but he has yet to sign it.
Why you'll hear about this again: Schools around Kentucky closed on Friday with teachers calling out sick and it's unclear when they'll return to the classroom. Most schools in the state go on spring break after Easter.
Go deeper