Officer involved in Alton Sterling shooting is getting fired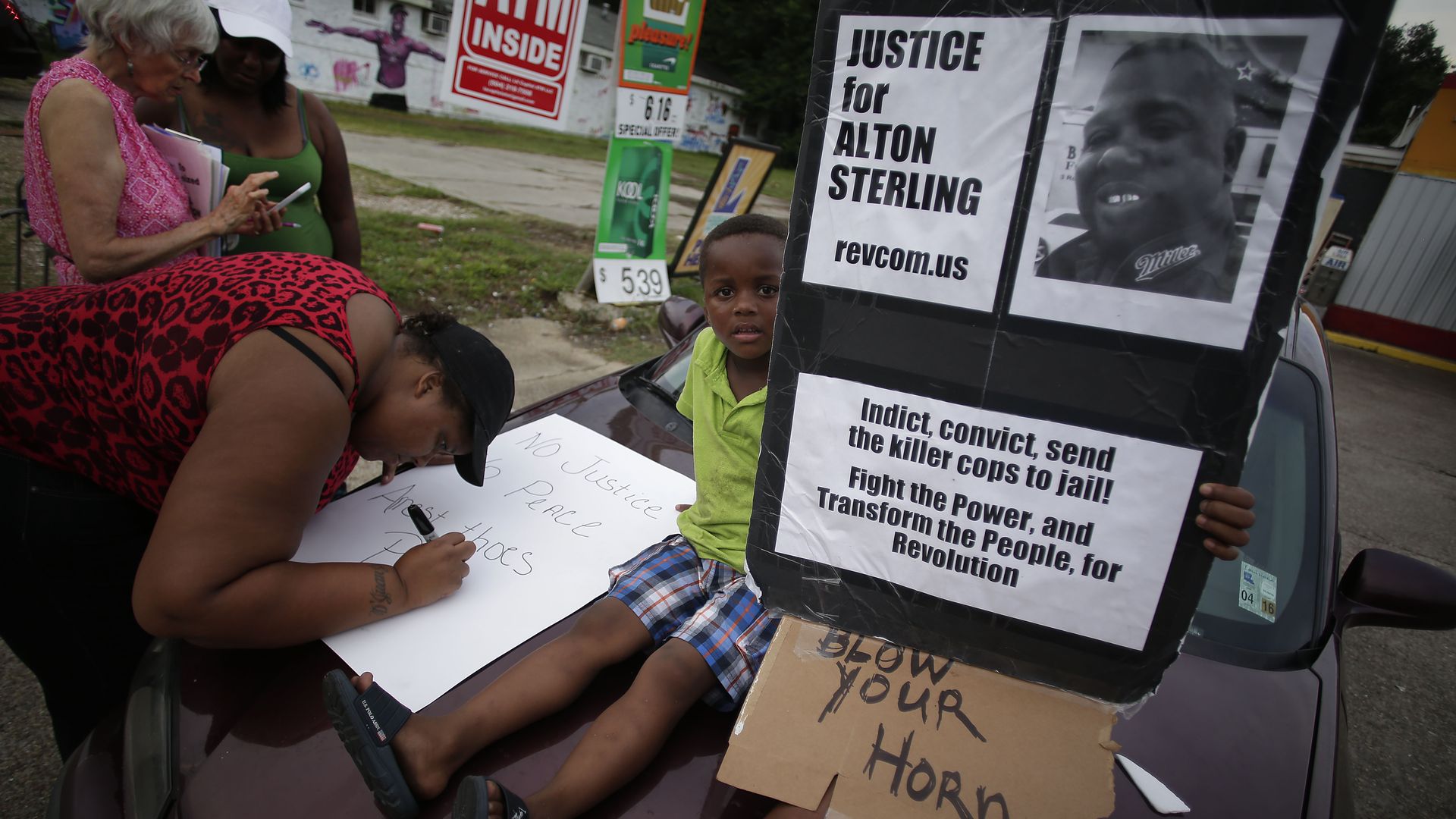 One of the police officers who was involved in the 2016 shooting and killing of Alton Sterling, Blane Salamoni, is going to be fired, CNN reports citing police chief Murphy Paul's announcement to reporters Friday evening.
Why it matters: Louisiana Attorney General Jeff Landry said on Tuesday that there would be no charges pressed against Salamoni, who shot Sterling six times, and officer Howie Lake II. Per CNN, it's unclear if Lake "violated any policies or procedures." Footage released on Friday from Salamoni's body camera shows him yelling profanities at Sterling, threatening to shoot him in the head if he didn't put his hands on a vehicle.
Go deeper