Bomb kills two members of U.S.-led coalition in Syria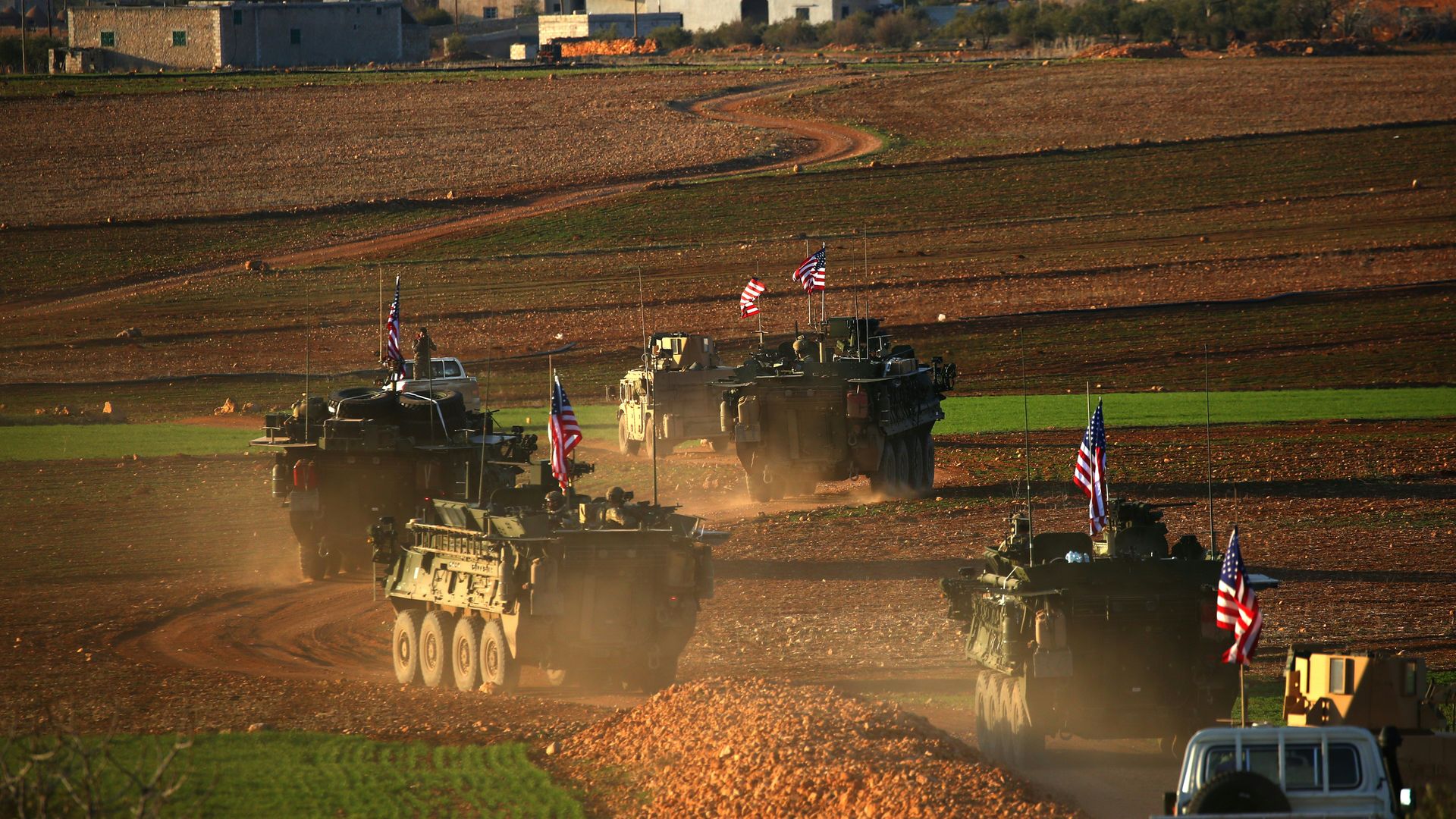 The U.S. military says an "improvised explosive device" killed two members of the U.S.-led coalition in Syria, one of whom was an American, and injured five others on Friday, according to the New York Times. Military officials did not specify further details regarding those killed or wounded.
Why it matters: The rare attack took place hours after a roadside bomb exploded in a tense area in the Arab-Kurdish town, Manbij, near the Turkish border, reports the AP, mciting a Syrian official. The targeting of the U.S.-led coalition, which includes 30 countries, could spark another moment of escalation in the Kurdish-Turkey conflict.
Go deeper