Justice Department faces uphill battle over encryption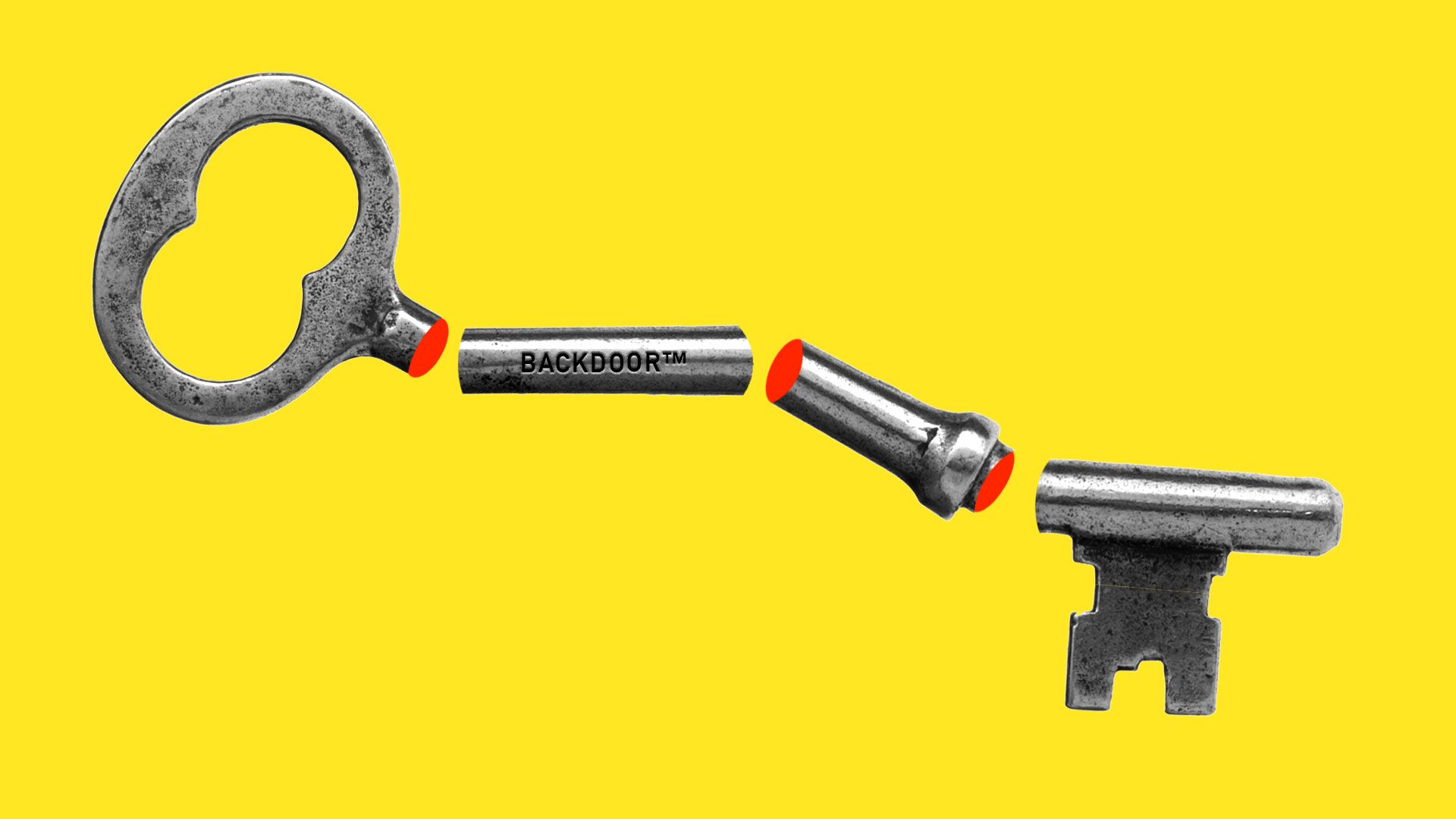 Law enforcement's ongoing battle to access encrypted data on devices is taking a strange turn: The Justice Department is simultaneously poised to push new regulations for encryption while coping with a damaging report on how the FBI botched the DOJ's last regulatory push.
Why it matters: At least one congressman thinks the report might hinder any new effort to move encryption legislation through the House. It also gives plenty of ammunition to the already vocal critics of that legislation, including tech companies, security researchers and national security experts.
Driving the news: The new report from the DOJ's Office of the Inspector General finds the FBI unwittingly misled Congress about exhausting all options to break into iPhone of a suspect in the 2015 San Bernardino terrorist shootings.
"None of this changes what we already knew, that the FBI can conduct investigations without backdoors. In fact, this validates it," Rep. Will Hurd (R-Texas) told Axios.
The report: Former Director James Comey made the phone the focal point of Congressional testimony in 2016 that the FBI was powerless to conduct some investigations without new laws or a court order to allow it access encrypted data.
But the FBI subdivision that ultimately found a private sector solution — the Remote Operations Unit (ROU) — didn't even know about the iPhone woes until after the squabble between the FBI and Apple went to court.
Elements in the FBI wanted a finger on the scale: Per the report, one official "became frustrated that the case against Apple could no longer go forward, and he vented his frustration ...[H]e expressed disappointment that the ROU Chief had engaged an outside vendor to assist with the Farook iPhone, asking the ROU Chief, '[What] did you do that for?'"
Meanwhile: Political forces are rallying to make a new push for encryption backdoors:
The New York Times reports that the DOJ met with researchers that claim they can solve a key problem in regulating encryption, which is that every known expert in cryptography believes that creating a digital entryway for law enforcement risks a security catastrophe.
How can the DOJ argue this to lawmakers? The central tenant of the DOJ's argument is that there's no way to conduct critical investigations without extraordinary access into cellphones. The FBI report has not done wonders for their credibility on that specific point.
Sen. Ron Wyden (R-Ore.) said in a statement: "It's clear now that the FBI was far more interested in using this horrific terrorist attack to establish a powerful legal precedent than they were in promptly gaining access to the terrorist's phone."
This may never end: In the 1990s, cryptographers and security experts assumed that, like all good wars, the first round would be the last one. It wasn't.
"This is just going to keep happening," Hurd said.
Go deeper