Judge tosses Saudi Arabia's motion to dismiss 9/11 lawsuits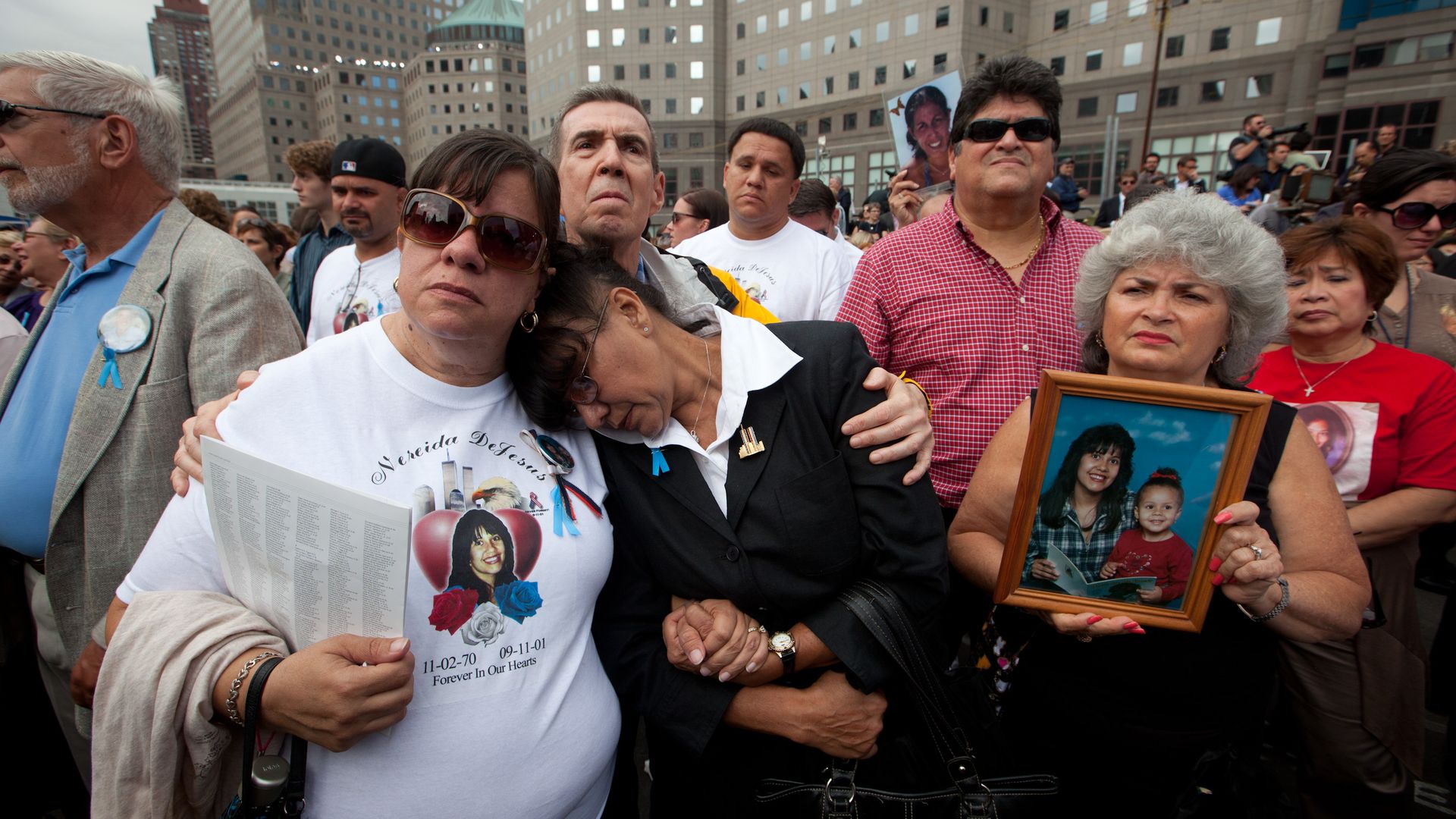 A U.S. judge in New York on Wednesday dismissed a motion by Saudi Arabia to revoke lawsuits claiming the kingdom is behind the Sept. 11, 2001 terrorist attacks and demanding billions in damages to victims, per Reuters. Judge George Daniels' decision reportedly covers claims made by the relatives of those killed or injured, as well as businesses and insurers.
The backdrop: The Saudi government had denied involvement, and it long had immunity from Sept. 11 legal challenges. However, that ended in 2016 when Congress overrode a veto by then-President Obama, allowing families of those killed in the attacks to sue Saudi Arabia for any role in the event. Obama at the time said he feared the law could flood the U.S. with lawsuits by people from other countries.
Go deeper