High hopes and big challenges for Ethiopia's new leader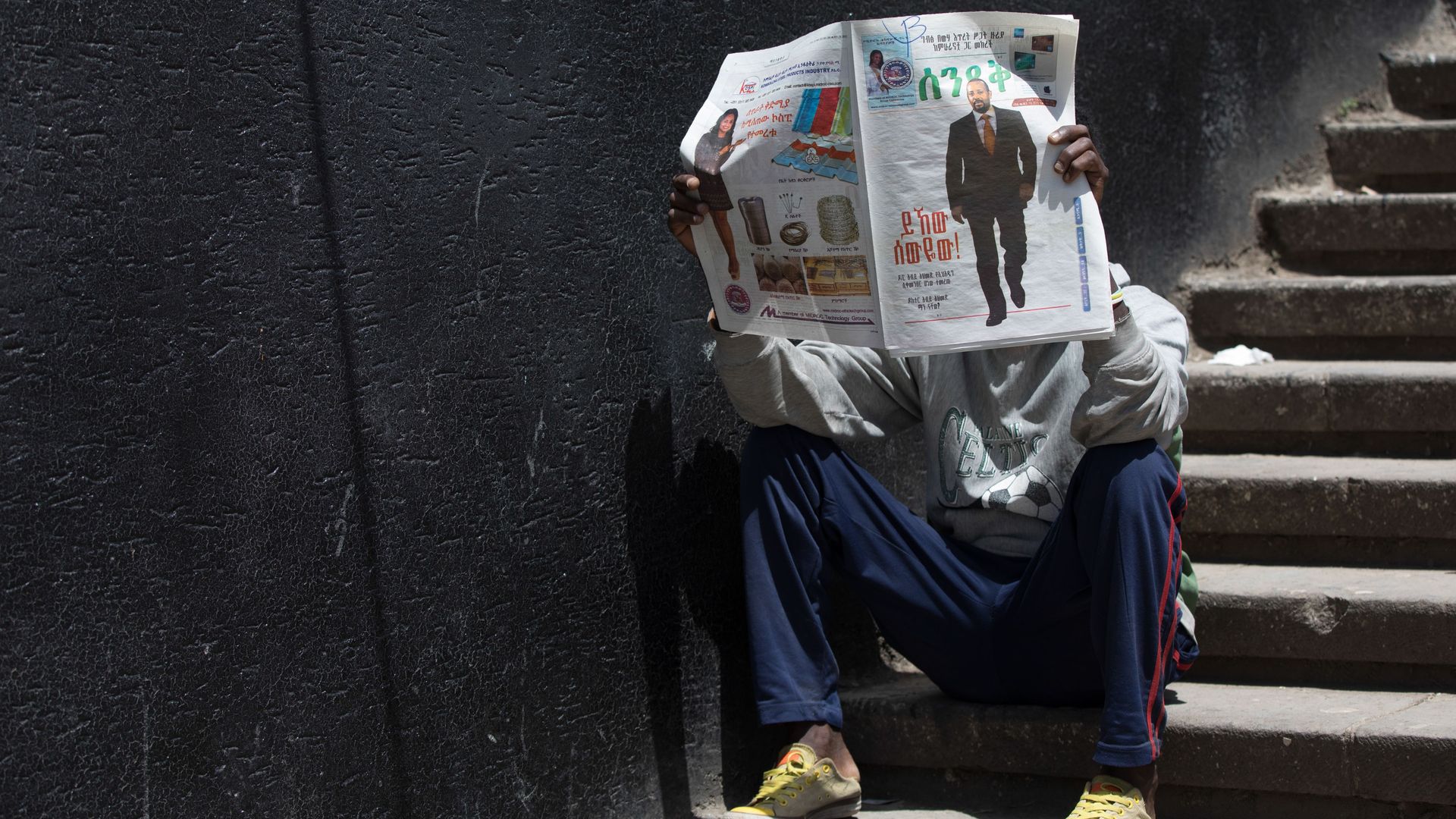 Ethiopia's governing coalition has named Abiy Ahmed its new leader and the country's next prime minister, after years of protest and political unrest led to the sudden resignation last month of Hailemariam Desalegn. Ahmed, 42, is the first Ethiopian leader from the Oromo ethnic group, Ethiopia's largest, and has been praised for his "impressive academic and military credentials," per the BBC.
Why it Matters: Ethiopia's economy is East Africa's largest and one of the world's fastest-growing, and the country is a U.S. counterterrorism ally. But its progress has been put at risk by deadly ethnic clashes and revolts over mass arrests and alleged human rights violations.
Key challenges Ahmed faces:
The current state of emergency.
The power struggle between the four ethnically based parties that comprise the coalition.
The political imprisonment of politicians, journalists and bloggers.
The other side: Some critics argue that Ahmed is a party insider and may not enact the reform many anticipate, per the BBC. He served in the military as a Lieutenant Colonel before overseeing cyber-security as the founder and director of Ethiopia's Information Network and Security Agency.
Go deeper