The Trump administration's mixed messages on Syria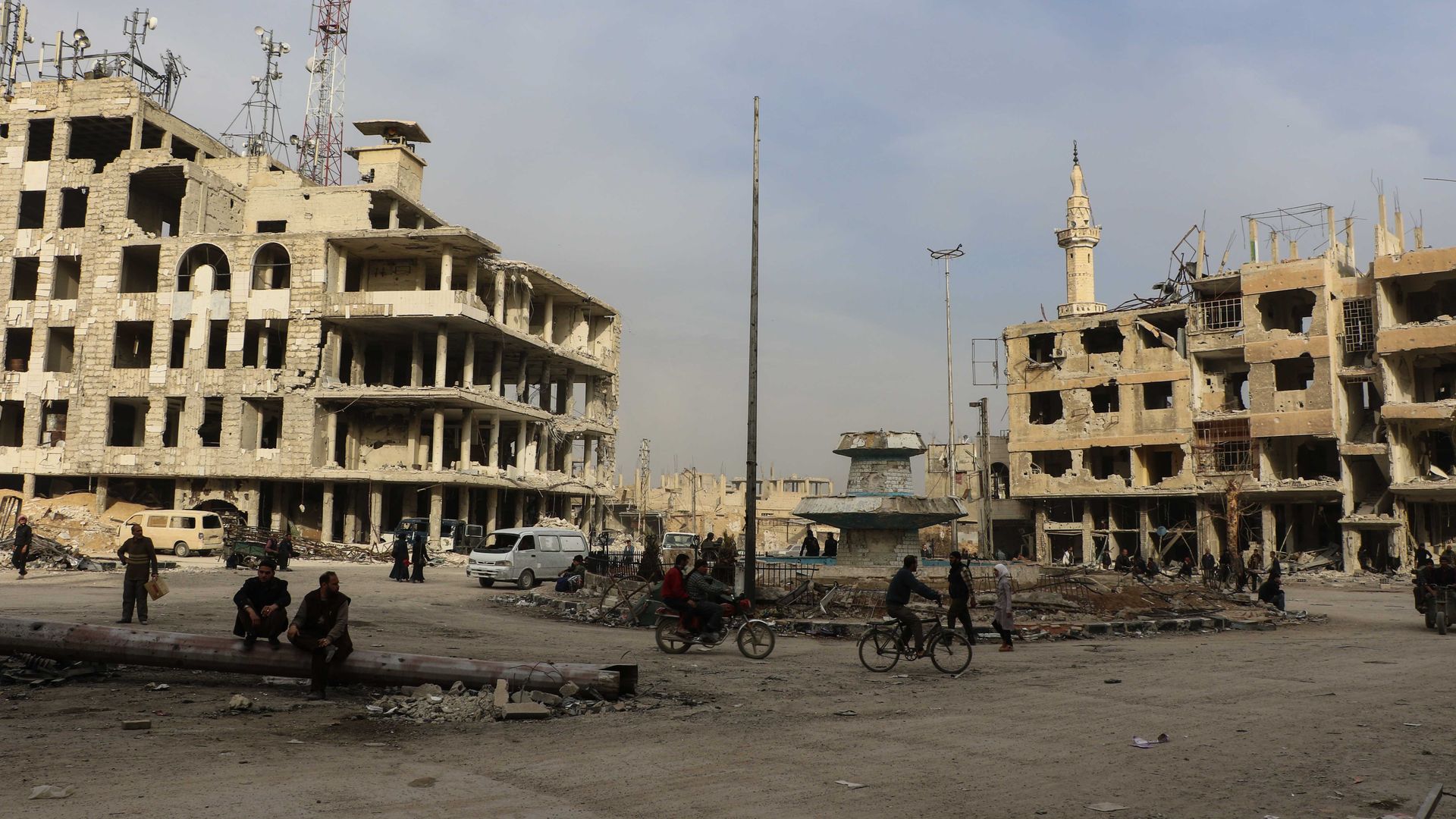 President Trump, the Pentagon, and the State Department made conflicting statements about U.S. involvement in Syria on Thursday. While Trump said the U.S. would pull out of Syria "very soon," other administration officials have emphasized a longer-term fight to prevent an ISIS resurgence
The bigger picture: The U.S. is one of several actors in the Syrian conflict, including Russia, Iran, ISIS, Turkey, and more, and the conflict has become deadlier and more complex in recent months.
President Trump: "We'll be coming out of Syria like, very soon. Let the other people take care of it now. Very soon, very soon we're coming out."
Pentagon: "Important work remains to ensure the lasting defeat these violent extremists....We cannot allow our focus to deviate from the most important task of eliminating ISIS from the region...We will continue to support the SDF."
State Department: Spokeswoman Heather Nauert said she is unaware of any plans to pull the U.S. out of Syria. Former Secretary Rex Tillerson said at the beginning of the year that the U.S. should have a long-term military presence in the region.
Go deeper