Latest U.S. pitch on NAFTA: Hiking Mexican auto wages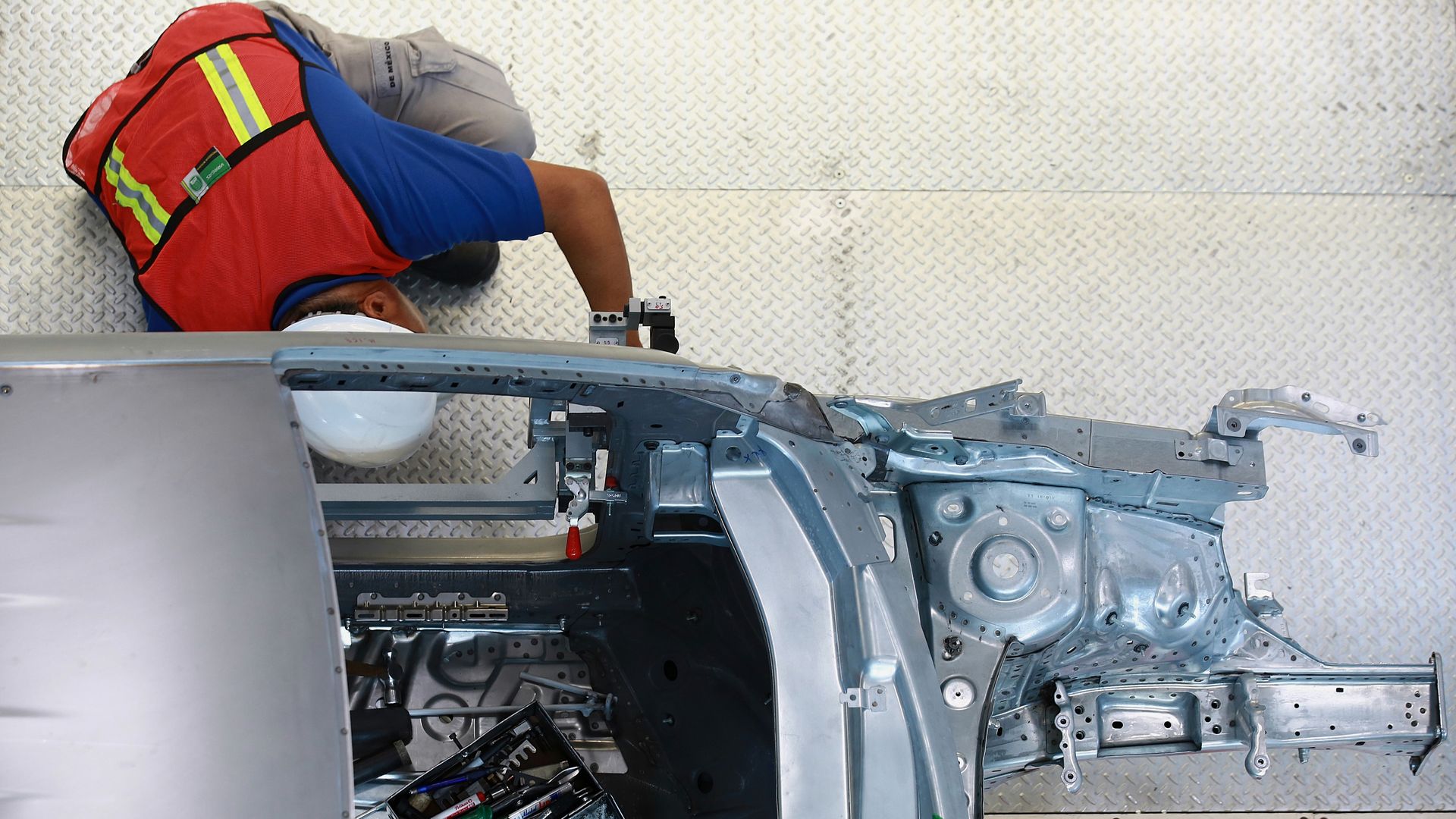 The latest U.S. proposal in NAFTA negotiations with Canada and Mexico includes a provision that would involve higher wages for auto workers in Mexico, the Globe and Mail reports and sources close to the negotiation confirm to Axios.
Why it matters: This is the latest attempt to resolve a dispute over which cars are subject to tariffs under auto rules of origin, one of the major sticking point in negotiations.
Mexico's negotiators argue that would make North American auto production less competitive and are unlikely to approve it, the sources say. And any proposal that makes it past the negotiators would have to be approved by the Mexican Congress.
The U.S. case is that higher wages mean "creating more middle-class Mexican buyers of imported goods, and reducing the incentive to shift car plants from high-wage countries," per the Globe and Mail. Canada has also expressed enthusiasm for proposals that would bring more production to the U.S.
Context: This signals a change in strategy from the U.S., with the wage proposal replacing a demand that cars be constructed with 50% American content, according to the sources.
Mexican Economy Secretary Ildefonso Guajardo said last week that he is about to present his own auto proposal. The eighth round of negotiations, which was supposed to take place this month, is expected to begin April 8 in Washington, per the sources.
The office of the U.S. Trade Representative would not comment on the proposal as the negotiations are ongoing.
Go deeper