Poland signs largest arms deal in its history in show of force to Russia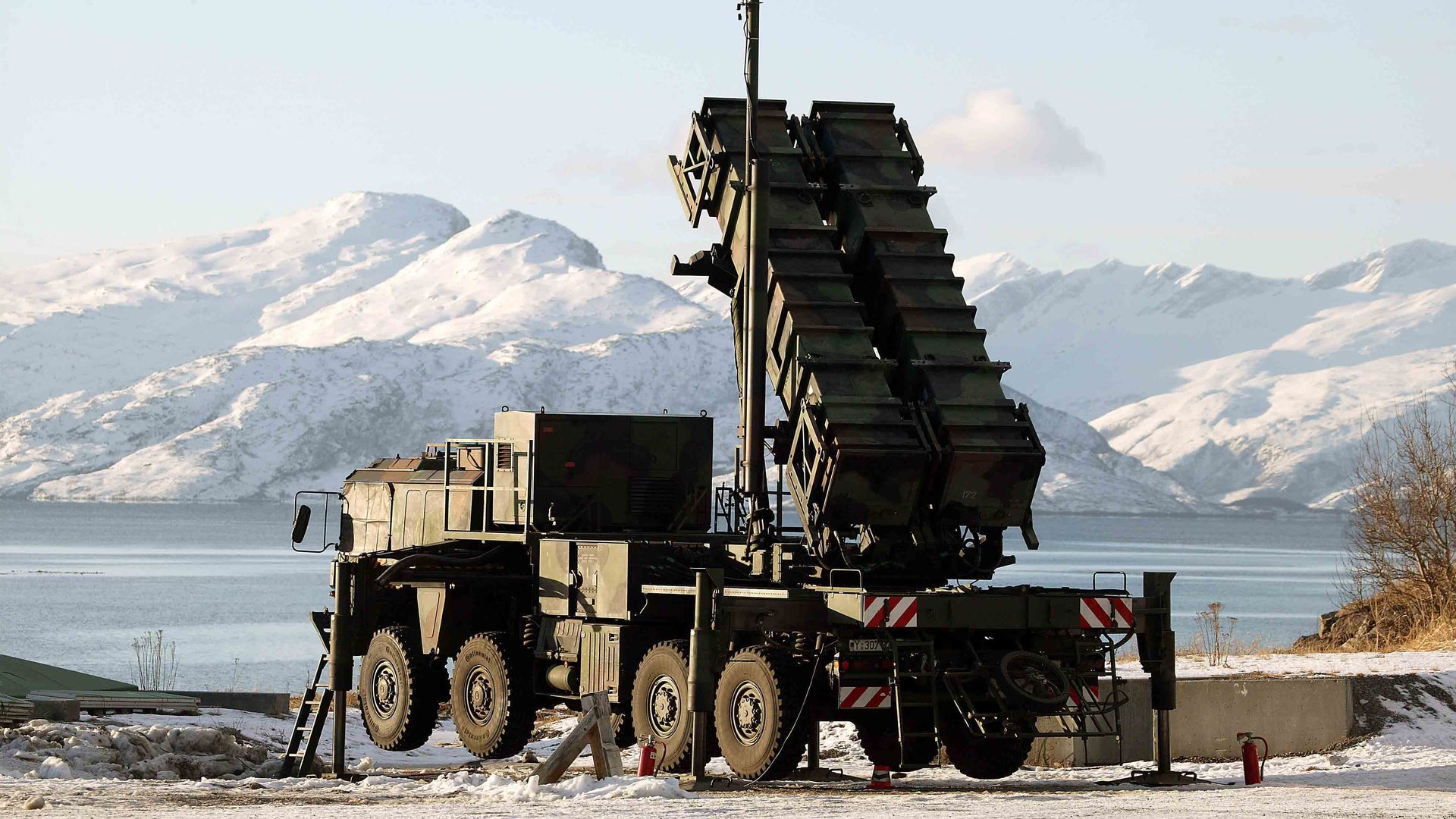 In a major show of force to Russia, Poland has signed the biggest weapons deal in its history with the U.S., reports Reuters. The deal, signed Wednesday, ratifies the purchase of a Raytheon air and missile defense system for $4.75 billion.
Why it matters: The purchase comes on the heels of the U.S. and two dozen other countries, including Poland, taking coordinated action on Monday by expelling Russian diplomats over Russia's alleged nerve agent attack on a former Russian spy in the U.K..
The details: The Patriot system will reportedly be out for delivery to Poland by 2022. It will give Poland the ability to locate, identify and track incoming targets. Poland is now the 15th nation with the Patriot system.
The Polish Minister of Defense announced, and Raytheon confirmed to Axios, that the U.S.-based company will deliver two Polish-configured batteries of the medium air and missile defense system in an IBCS-enabled Patriot Configuration 3+. This consists of four AN/MPQ-65 radar sets, 16 M903 launching stations and PAC-3 MSE missiles.
What they're saying: Wes Kremer, President of Raytheon Integrated Defense Systems said, "[t]his is the most capable integrated air and missile defense system in the world, will give them an integrated operating capability with other NATO countries and provide enhanced security for not only Poland but for the NATO alliance."
General Leszek Surawski, the Polish military's chief of staff, told reporters after the signing per Reuters, "[w]e are getting to the front row of countries which will be able not only to cooperate and jointly carry out tasks with the United States and NATO, but will be also perceived on (NATO's) eastern flank as...stronger than others."
Go deeper