Saudi crown prince's U.S. itinerary includes Oprah and 4 presidents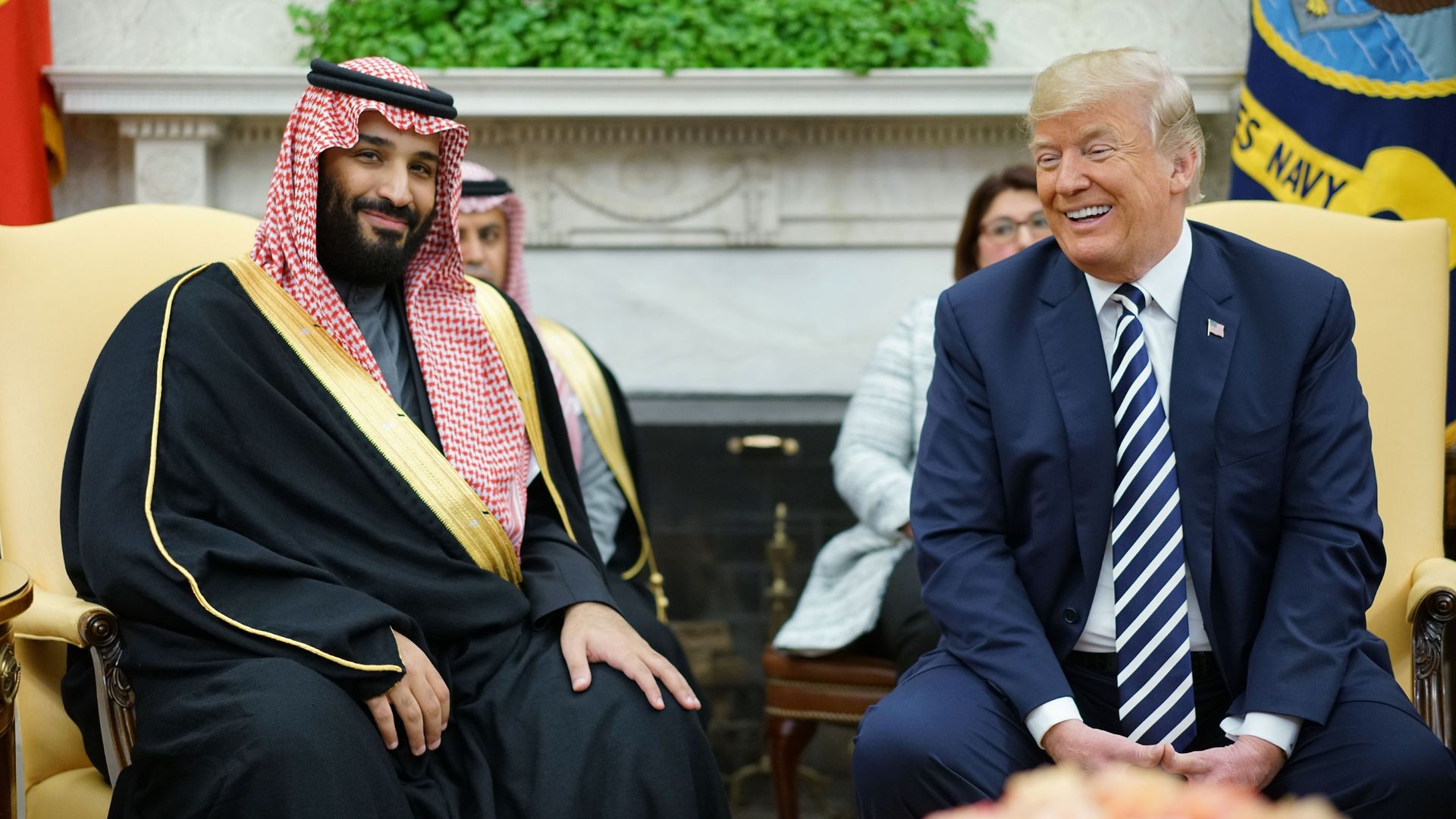 A leaked itinerary for Saudi Crown Prince Mohammed bin Salman's two-week U.S. tour — which is doubling as a public relations blitz — includes visits with many of the biggest names "from the worlds of politics, business, oil, entertainment and tech," the Independent reports.
Highlights: Planned meetings with the Clintons, Barack Obama, George W. Bush, Bill Gates, Oprah Winfrey, Tesla's Elon Musk, Apple's Tim Cook, the CEOs of Walt Disney, Microsoft and Amazon as well as sit-downs with big outlets like the New York Times, the Washington Post, the San Francisco Chronicle, and Vanity Fair.
Why it matters: Jane Kinninmont, a senior research fellow at Chatham House, told the Independent that this "is a very deliberate bipartisan outreach. It is also a reminder of the close relationship the U.S. has with Saudi Arabia in general, and not just Donald Trump and Jared Kushner."
Go deeper: This trip has been carefully choreographed to bolster Prince Mohammed's reputation. One example: a 97-page, ad-free propaganda magazine "devoted to promoting" him has hit news stands around the country, the Middle East Eye reports. The magazine doesn't touch on the controversial war in Yemen, or mass arrests during the prince's so-called corruption crackdown.
Go deeper