Federal judge allows emoluments case against Trump to proceed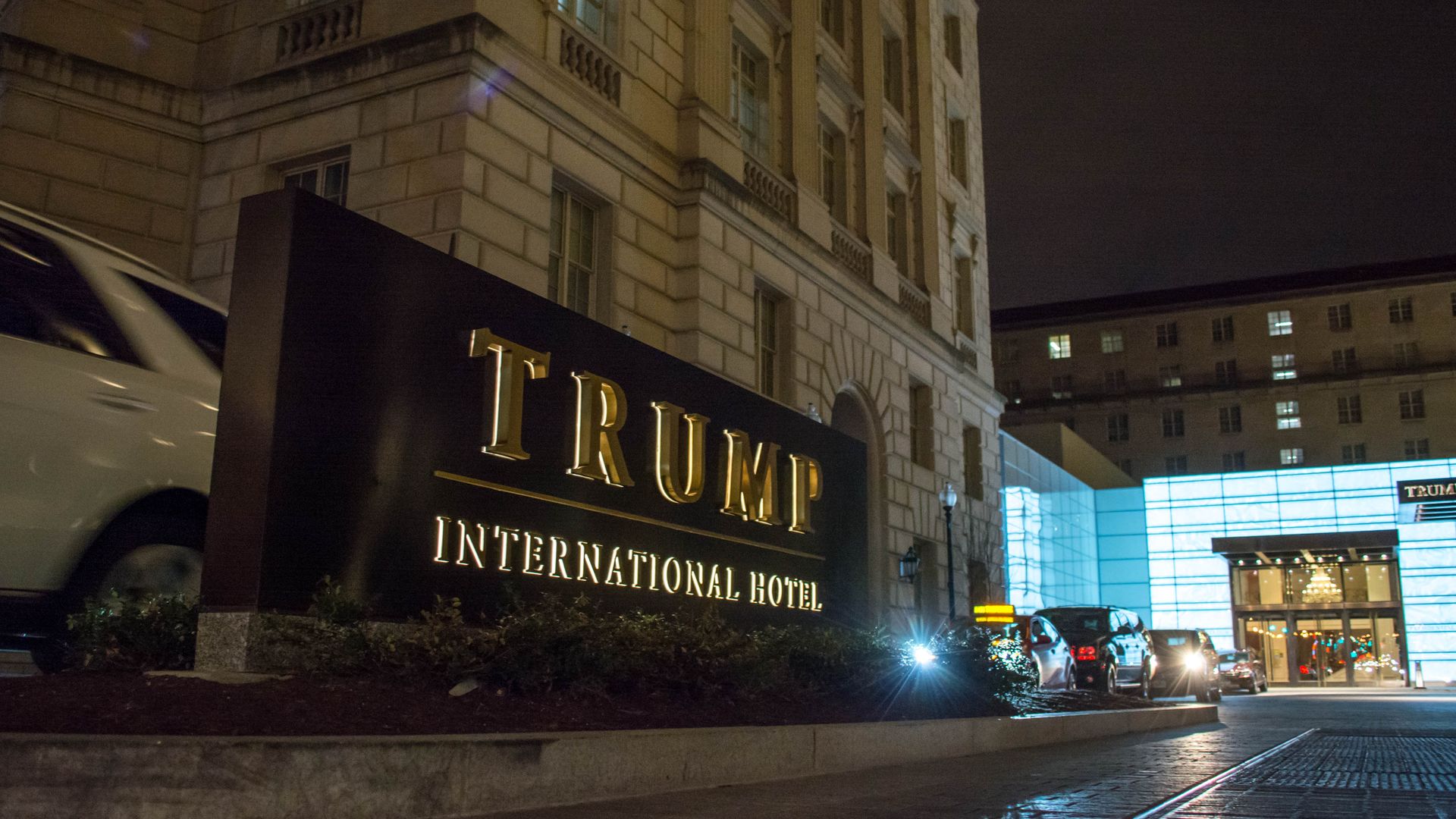 A federal judge in Maryland said Wednesday that a lawsuit alleging President Trump violated the Constitution's Emoluments Clause — which states he cannot accept gifts or payments from foreign entities — by refusing to remove himself from his business dealings can proceed, reports the New York Times.
Why it matters: The basic questions behind the Emoluments Clause have never been decided in court, so the suit itself is groundbreaking. Should it survive further legal challenges, it could provide a pathway to examine Trump's financial records and tax returns — which he has so far refused to publicly disclose.
Go deeper