Waymo unveils Jaguar partnership and first vehicle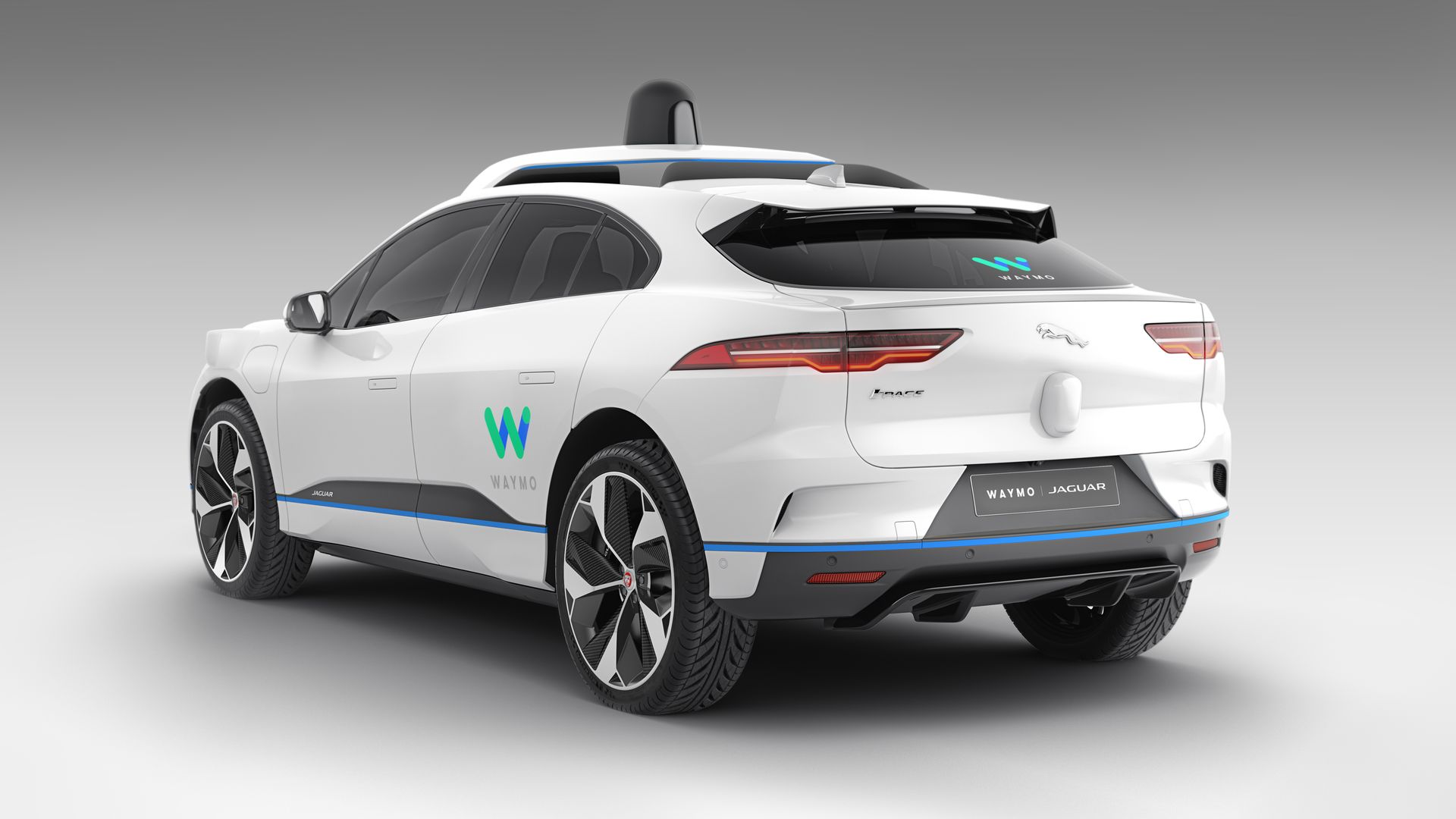 On Tuesday, Waymo announced a new partnership with Jaguar Land Rover, including the companies' first collaboration: an all-electric Jaguar I-PACE vehicle outfitted with the former's autonomous driving tech.
Why it matters: Waymo plans to roll out its commercial ride-hailing service with self-driving cars this year (starting in Phoenix) and says it will add 20,000 of these I-PACE cars to its fleets for testing over the first two years. According to the company, these vehicles alone would be able to complete one million trips.
Electric power: Hybrid and all-electric vehicles have been popular choices for makers of self-driving car technology. General Motor's Cruise unit, for example, is developing an autonomous version of its all-electric Chevy Bolt, and Waymo has already been working with Chrysler Pacifica Hybrid minivans.
The story has been updated to correct an editing error that it's General Motors, not General Electric.
Go deeper