No charges against officers in Alton Sterling shooting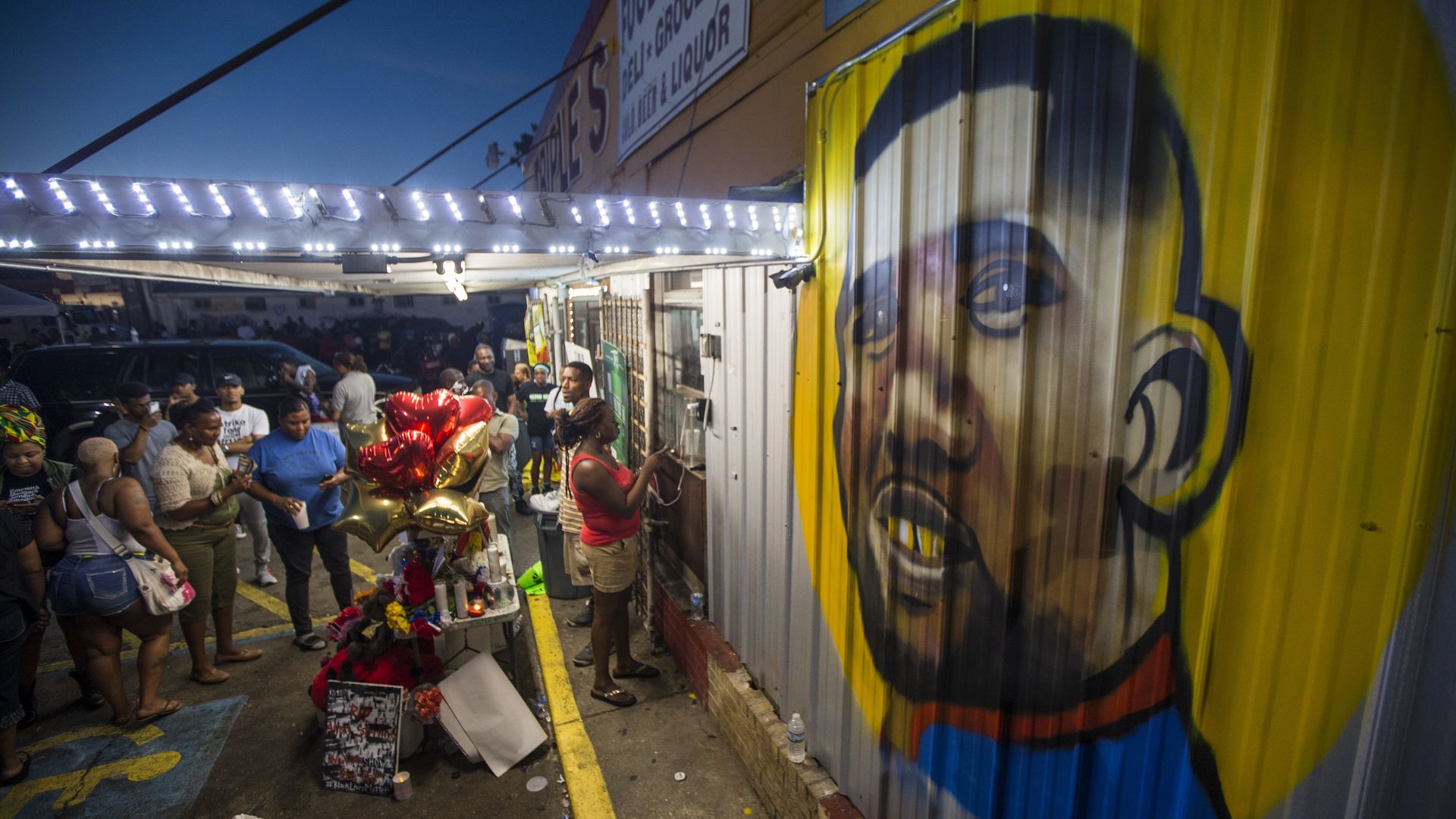 Louisiana Attorney General Jeff Landry announced Tuesday that there will be no charges against two Baton Rouge police officers in the shooting of Alton Sterling, reports the AP. Sterling, a black man, was shot while being arrested by a pair of white police officers in July 2016 outside of a convenience store where he was selling homemade CDs. The police report states that the officers saw Sterling reach for a gun in his pants as he was being restrained.
The big picture: Sterling's death sparked outrage and protests nationwide after multiple cellphone videos of the shooting were released, but the Justice Department declined to file federal charges against the officers last year. Sterling family attorney Michael Adams said during a press conference today that the decision not to charge the officers was disappointing, but said "the fight is not over with." Adams added that the Sterling family has filed a civil lawsuit against the Baton Rouge police department.
Go deeper