Federal judge orders voting changes for Florida ex-felons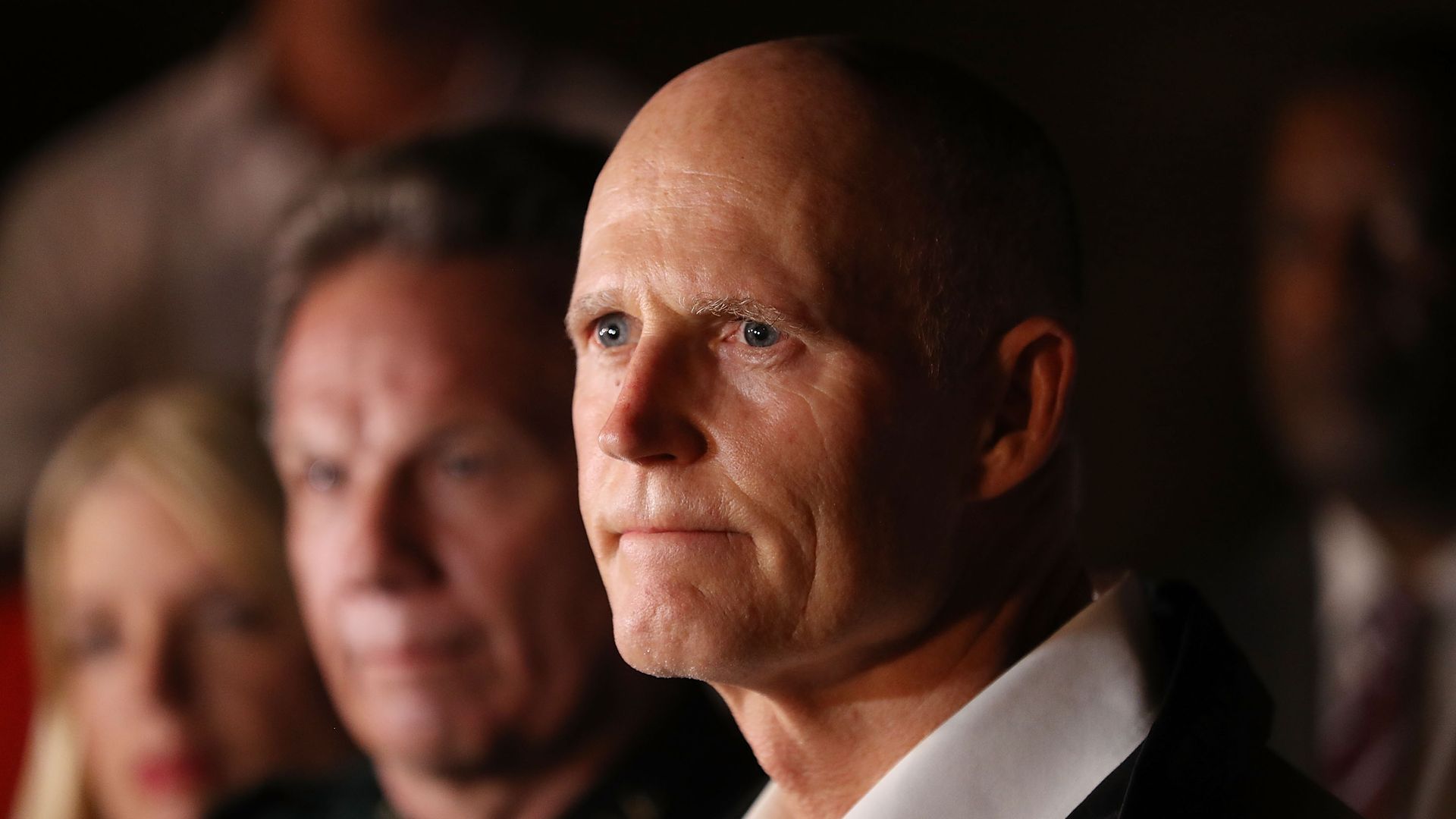 A federal judge in Florida on Tuesday ordered the state's executive clemency board to establish new rules to decide how and when former felons can get their voting rights restored.
The details: U.S. District Judge Mark Walker gave state officials until April 26 to introduce a new process. His permanent injunction blocks the state's current system that forces ex-felons to wait up to eight years before they can apply to restore their voting rights. Walker did not specify what measures the state must implement, but emphasized that changes "must be robust and meaningful."
The backdrop: This comes almost two months after Walker ruled that the current system crafted by Gov. Rick Scott's administration was unconstitutional and driven by politics. The state's constitution automatically prohibits felons from voting after completing their sentence, but they can seek restoration of rights in front of Florida's Executive Clemency Board, which is comprised of Scott and three elected Cabinet members.
The ruling is in response to a lawsuit filed last year by the Fair Elections Legal Network, a voting rights group, on behalf of nine former felons to overturn the ban. An estimated 1.5 million Floridians have been permanently disenfranchised due to felony convictions.
John Tupps, a spokesman for Scott, defended the current process in a statement saying, "We will review the court's ruling. Officials elected by Floridians, not judges, have the authority to determine Florida's clemency process for convicted felons." He said the Republican governor believes ex-felons "should demonstrate that they can live a life free of crime while being accountable to our communities."
In November, Florida voters will decide on a ballot initiative to automatically restore voting rights to some convicted felons. If passed with at least 60% approval, it has the potential to shift the makeup of the country's largest swing state.
Go deeper: The decades-long fight for Florida's ex-felons to regain voting rights
This story has been updated to include a statement from the governor's spokesman.
Go deeper