Former Catalonian president's arrest sets off massive protests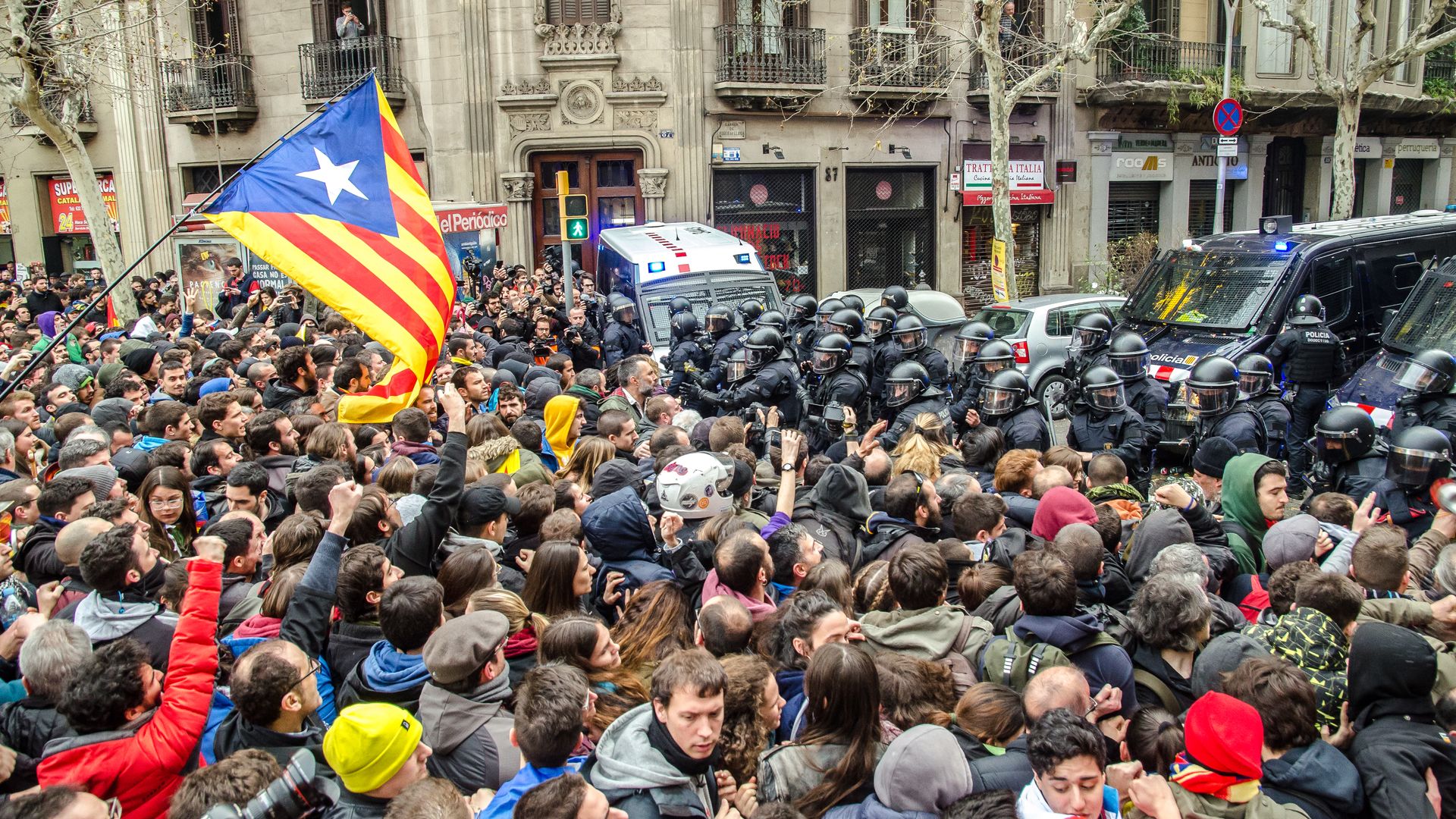 The arrest of Carles Puigdemont, the former president of Catalonia, sparked large protests in the Spanish region on Sunday, injuring 89, reports the BBC. Puigdemont was attempting to cross into Germany from Denmark on his way to Belgium when he was detained on a recently reissued European warrant for sedition and rebellion.
The backdrop: Catalonia declared its independence from Spain last October, causing the Spanish government to impose direct rule and dissolve Puigdemont's autonomous Catalan government. Puigdemont and other Catalan leaders fled to Belgium before warrants were issued for their arrest — and later were elected in exile to a new Catalan government late last year.
Go deeper