HBO's "Silicon Valley" kicks off 5th season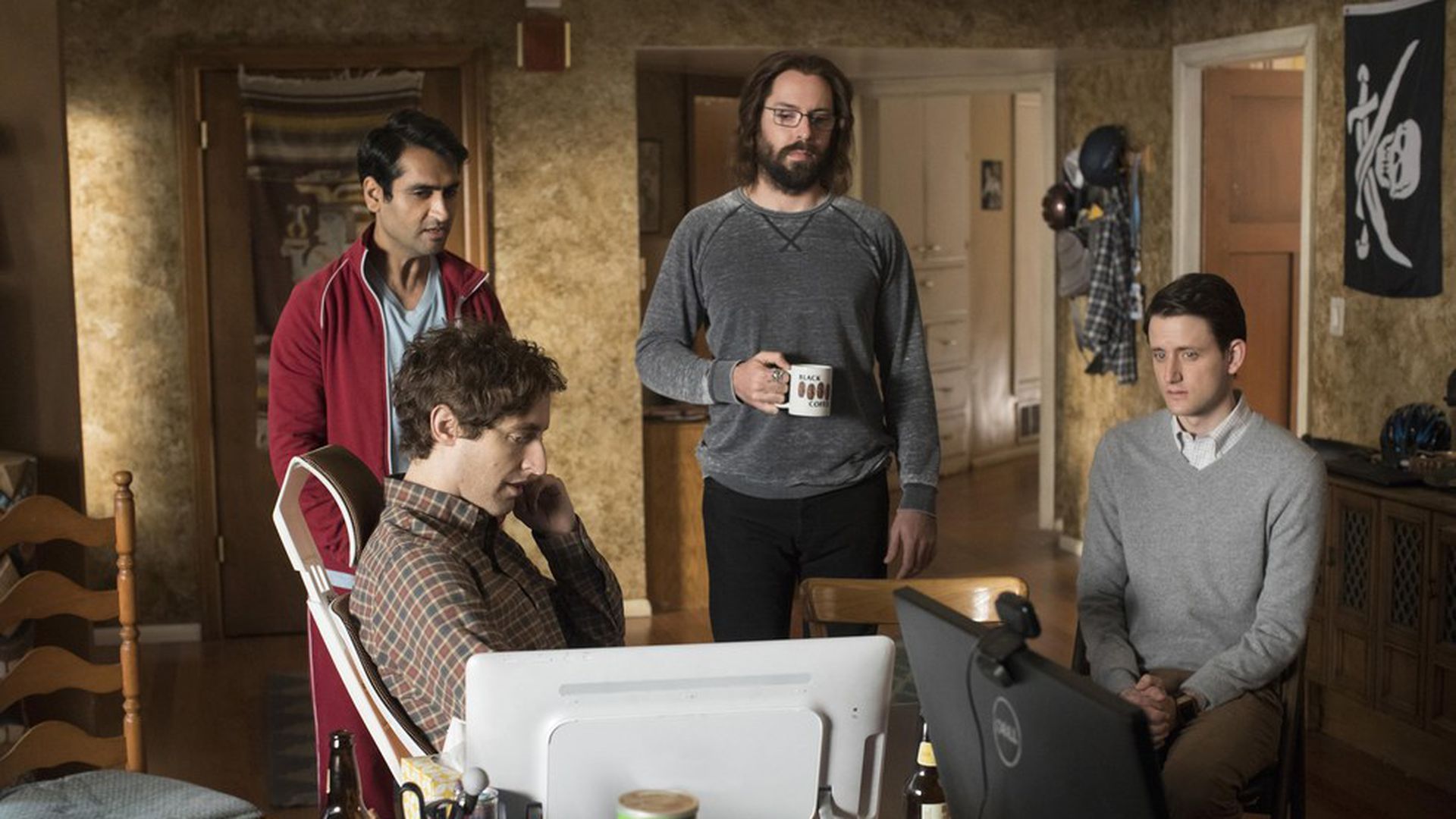 HBO's "Silicon Valley" kicked off its fifth season last night and already, a clear theme emerges: survival. It also has to contend for the first time without Erlich Bachman, an early investor in protagonist startup Pied Piper, but whose actor, T.J. Miller, quit the show.
Our take: Similarly to previous seasons, the show promises to fuse storylines that can be universally entertaining, along with details and references that denizens of the real Valley will appreciate.
Setup: After securing new funding to build a "decentralized internet," Pied Piper needs to hire more engineers, but CEO Richard Hendricks finds out that it's harder than it seems, resorting to creative acquisition deals to poach engineers. Meanwhile, Gavin Belson, recently returned CEO of tech giant Hooli, begins to worry that his company is focused on old technology that will soon become obsolete.
Real Valley references: As usual, the show doesn't lack nods to the real tech industry and its culture. A few:
Facebook's Russia link: In the opening credits, Facebook's sign flips from English to Russian in a nod to the use of the social network (among others) to meddle in U.S. elections, as Adam Best points out.
"Openly alt-right guy:" The industry is still trying to reckon with a more visible minority of workers who are on the right-wing of politics, and how that squares with its efforts of being more inclusive. In this episode, Pied Piper needs to hire fast, but of course wants to avoid this candidate, among others.
On-demand delivery math: Sliceline, a new startup Pied Piper encounters, is ordering pizzas from Domino's and selling them for a lower price — a wink at the dubious, unprofitable economics of many delivery startups. Moreover, Hendricks takes a page from the dirtiest tactics alleged in ride-hailing competition and orders hundreds of pizzas from Sliceline at once.
Go deeper