Stormy Daniels claims 2011 parking lot threat: "Leave Trump alone"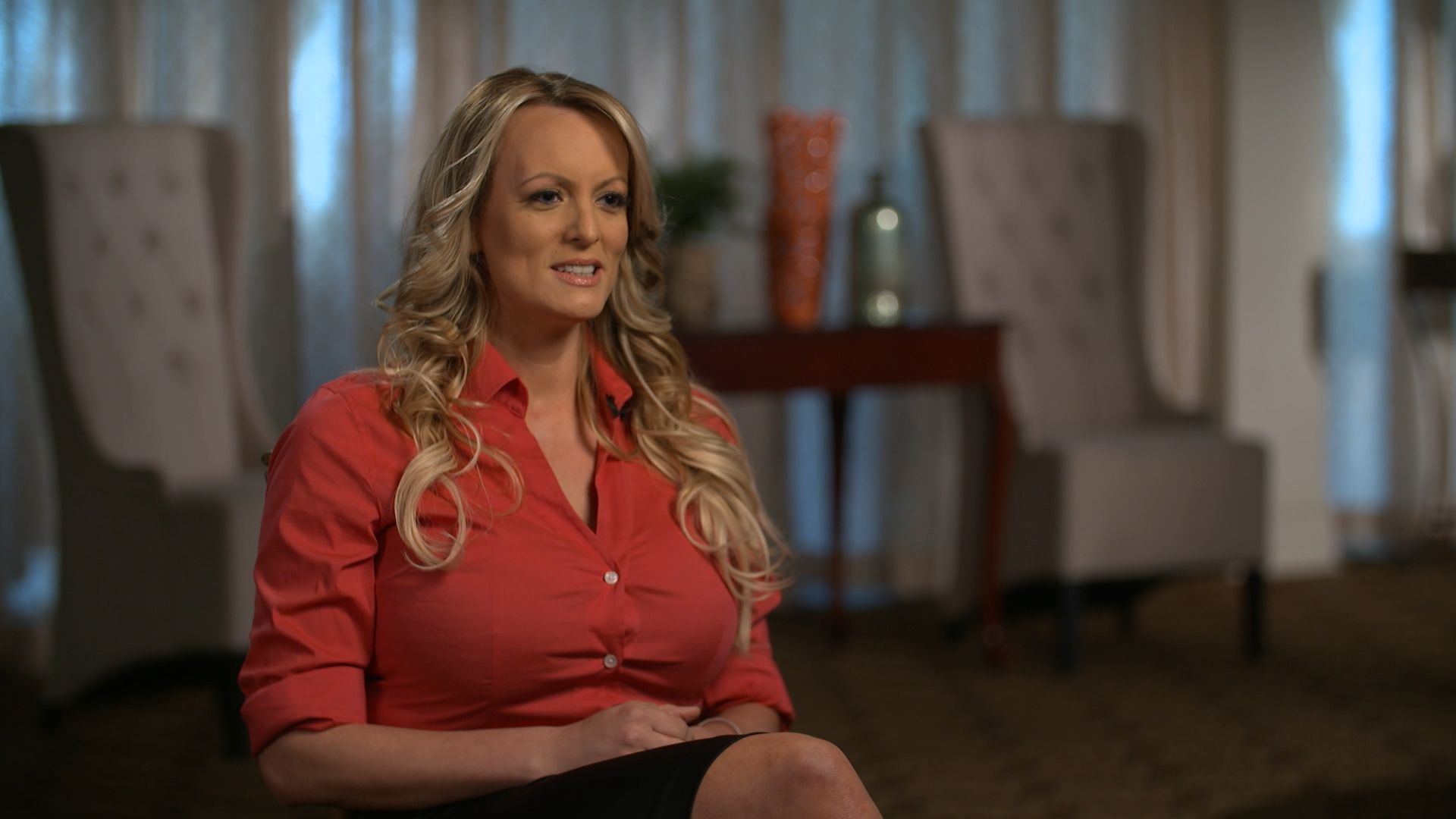 In a highly anticipated interview on Sunday with Anderson Cooper on CBS' "60 Minutes," adult film star Stormy Daniels detailed her alleged affair with President Trump in 2006 and the $130,000 payment she received from Trump's lawyer Michael Cohen to keep quiet.
One new thing: Daniels, whose real name is Stephanie Clifford, said an unknown man physically threatened her in 2011 in parking lot with her infant daughter after she granted a tell-all interview to In Touch magazine. Daniels recalled, "I was in a parking lot ... And a guy walked up on me and said to me, 'Leave Trump alone. Forget the story.' And then he leaned around and looked at my daughter and said, 'That's a beautiful little girl. It'd be a shame if something happened to her mom.' And then he was gone."
Daniels' story on "60 Minutes" regarding her alleged relationship with Trump largely lines up with the details in the 2011 In Touch interview. That interview never ran after Trump attorney Michael Cohen threatened to sue the magazine after Trump was contacted for comment. Some of the details of their alleged encounters, as recounted by Daniels:
They met at a celebrity golf tournament in Lake Tahoe in 2006 and had unprotected sex in his hotel suite after he invited her to his room. During this first encounter, he insinuated that he might be able to get her a spot on his NBC reality series, "The Apprentice." Daniels claims this was the only time the pair had sex.
The pair remained in touch over the next year — with visits at a Trump vodka launch in California and Trump Tower in New York.
In August 2007, Trump told Daniels that he wouldn't be able to get her a spot on "The Apprentice" after all — and they never met again after that.
Other highlights:
If she'd be able to recognize the person she claims threatened her: "100%. Even now, all these years later. If he walked in this door right now, I would instantly know."
A lingering question: Both Daniels and her attorney were evasive when asked if she had any messages or photos from Trump. She said, "My attorney has recommended that I don't discuss those things."
Why she did the interview: "Because people are just saying whatever they wanted to say about me, I was perfectly fine saying nothing at all, but I'm not okay with being made out to be a liar, or people thinking that I did this for money and people are like, "Oh, you're an opportunist."
Her message to Trump: "He knows I'm telling the truth."
Another looming question: If Cohen's $130,000 payment — which he claims he made personally — actually violates campaign finance laws. Former FEC chairman Trevor Potter spoke to "60 Minutes" about the situation, stating that Cohen could be in trouble if he was never reimbursed by Trump:
If Trump paid Cohen back: "If he was then reimbursed by the president, that doesn't remove the fact that the initial payment violated Cohen's contribution limits. I guess it mitigates it if he's paid back by the candidate because the candidate could have paid for it without limit."
If Trump didn't pay Cohen back: "Then he is still out on the line, having made a illegal in kind contribution to the campaign."
Some color to the evening, from the NYT's Maggie Haberman:
Go deeper