The truth about David Shulkin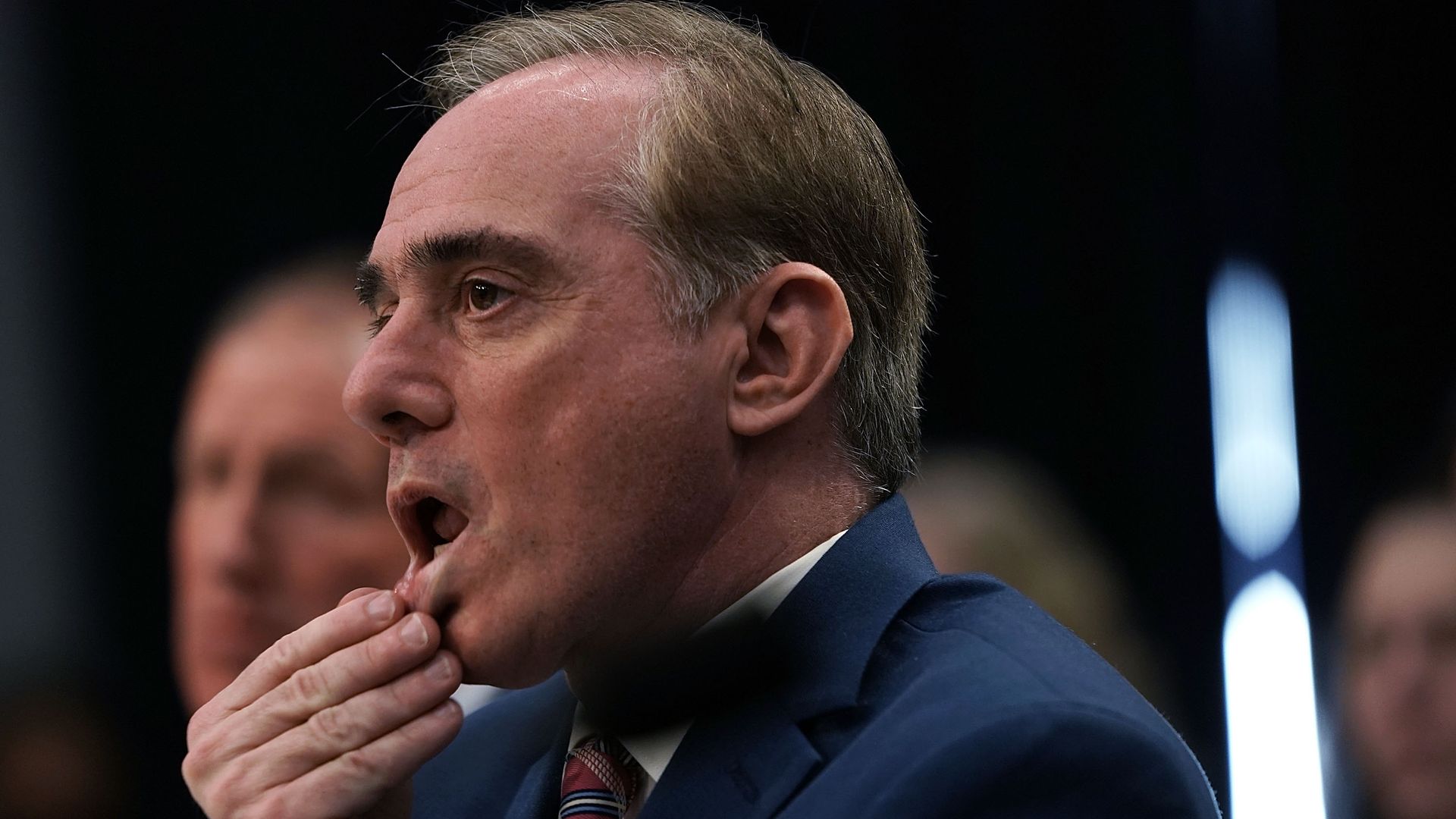 Trump's Mar-a-Lago buddy Chris Ruddy made a splash on TV today, telling ABC's "This Week" that the president told him yesterday he expected to make "one or two major changes to his — to his government very soon." Ruddy went on to say that "other White House sources, not the president, tell me that Veterans Affairs Secretary David [Shulkin] is likely to depart the Cabinet very soon."
Here's what I know about the Shulkin situation, from conversations with sources involved in the sensitive discussions and with sources — (not Ruddy) — who've spoken with Trump as recently as yesterday: Trump hasn't made any final decisions yet. The president has, however, lost confidence in the VA Secretary and is strongly inclined towards replacing him.
Right now, Trump is happy to watch Shulkin twist in the wind for a while. Remember how unhappy we told you John Kelly and others have been about Shulkin's handling of internal problems in his department and especially his freelancing to the New York Times? A prolonged period of job insecurity and public humiliation is a uniquely Trumpian form of payback.
The White House — specifically the president, Kelly, the White House Office of Presidential Personnel, and the director of Trump's Domestic Policy Council Andrew Bremberg — have been asking allies for names of people they'd recommend to replace Shulkin.
Behind the scenes: Marvel Entertainment chairman Ike Perlmutter, another Mar-a-Lago friend of the president's, is playing a major backstage role in shaping Trump's thinking about Shulkin. Perlmutter originally recommended Shulkin to Trump, but a source familiar with his thinking tells me Perlmutter "feels betrayed by Shulkin and regrets ever putting his name in front of the president."
Trump spent time yesterday with Perlmutter at Mar-a-Lago, and the two discussed various pressing issues at the VA, according to a source with knowledge of their meeting.
Perlmutter has recommended at least one potential Shulkin replacement to the White House, according to two sources with direct knowledge.
Go deeper