Trump: Transgender people "disqualified" from the military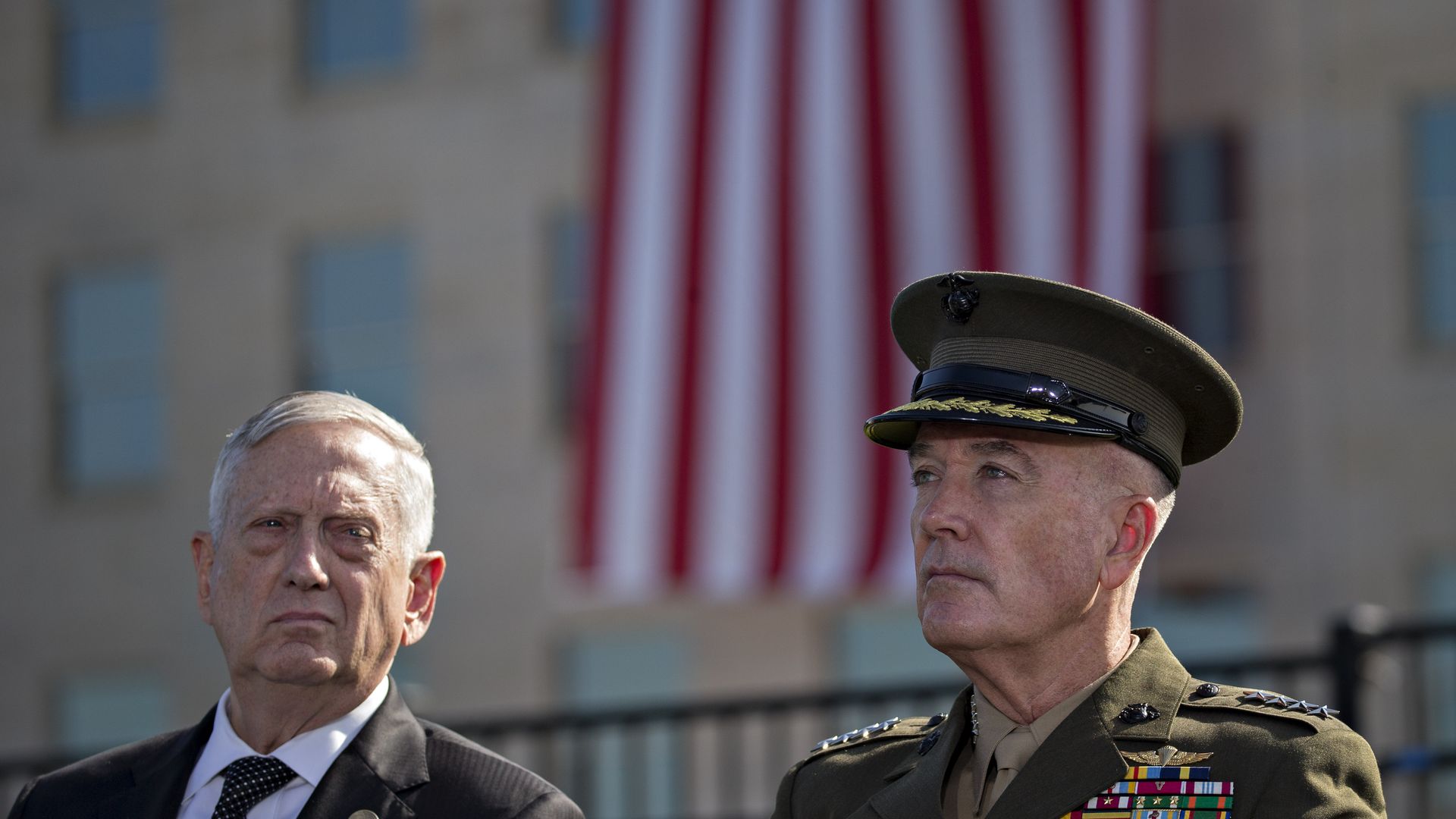 President Trump late Friday issued an order disqualifying most transgender people from serving in the military.
"[T]ransgender persons with a history or diagnosis of gender dysphoria -- individuals who the policies state may require substantial medical treatment, including medications and surgery -- are disqualified from military service except under certain limited circumstances."
Why it matters: Anything short of an inclusive policy for transgender troops will be viewed as a continuation of the ban Trump announced on Twitter in August.
What's happened: Since Trump's announcement in August of last year, the ban has been blocked in four federal courts over the likelihood that it was unconstitutional. Transgender troops have been able to enlist in the military since January 1 this year in spite of the announcement.
Secretary of Defense Jim Mattis had reportedly supported not implementing the ban and recommended existing transgender troops be allowed to serve.
Shannon Minter, the legal director for the National Center for Lesbian Rights, told Axios that "it is the same categorical ban that Trump announced in August" and that they will continue to challenge it.
The National Center for Transgender Equality issued a statement: "This plan has no basis in science, medicine, facts, or military readiness—only weak, after-the-fact justifications for President Trump's irresponsible tweets. It aims to force out trained, capable service members and prevent the military from obtaining the most qualified personnel."
Full White House statement:

Today, the President rescinded his previous memorandum on transgender service in the military in order to allow Secretary Mattis to implement a new policy developed through extensive study by senior uniformed and civilian leaders, including combat veterans.  The experts' study sets forth a policy to enhance our military's readiness, lethality, and effectiveness.  On the advice of these experts, the Secretary of Defense and the Secretary of Homeland Security have concluded that the accession or retention of individuals with a history or diagnosis of gender dysphoria—those who may require substantial medical treatment, including through medical drugs or surgery—presents considerable risk to military effectiveness and lethality.  This new policy will enable the military to apply well-established mental and physical health standards—including those regarding the use of medical drugs—equally to all individuals who want to join and fight for the best military force the world has ever seen. The Secretary of Defense's memorandum and accompanying report have been made public today.
Go deeper