A look at Lebanon's upcoming election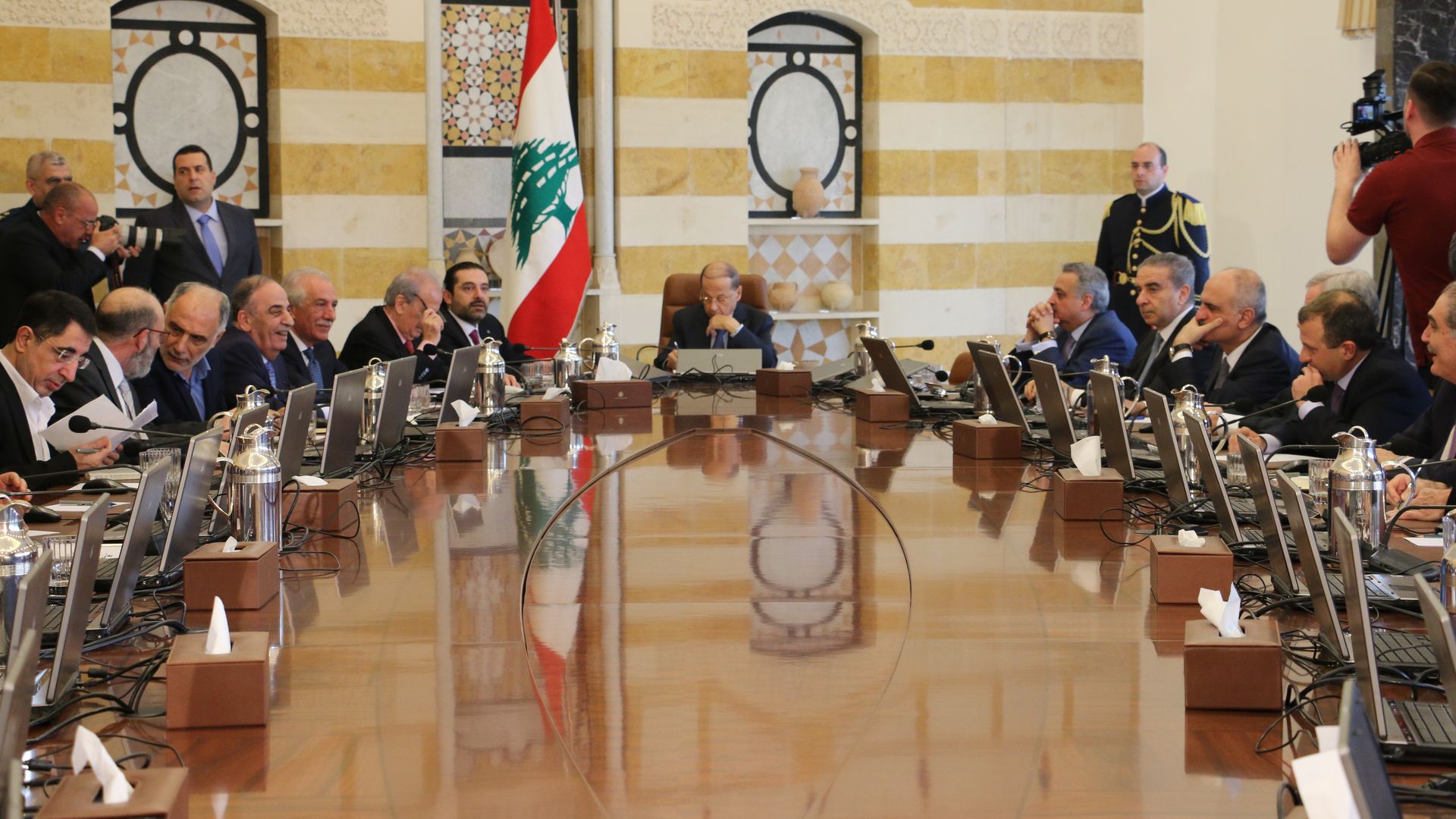 Lebanon is having its first parliamentary election in almost 10 years on May 6.
The bigger picture: The U.S. had concerns that Iranian-backed Hezbollah would sweep the election. But Dr. Joseph Gebeily of the Lebanese Information Center tells Axios that there's "less anxiety" about a Hezbollah victory because of the group's waning popularity. Meanwhile, incumbent President Michel Aoun and Prime Minister Saad Hariri run again after "a lot of disappointment" over the last year, Gebeily said.
Electricity and trash clean-up
These are two areas that have gone largely unattended to in Lebanon.
Gebeily told Axios there are no power or trash-processing plants being built in the country: "It's not clear why nothing is happening...this is a big failure of the government."
Currently, power is being provided by ships from Turkey, which overcharges. Hariri and Aoun back this method, but have been criticized of accepting payments from the company organizing the ships. Meanwhile, the ships are keeping the lights on.

"The fact that so far Hariri and Aoun are refusing to consider other options almost proves that theory," added Gebeily.
Out-of-country voting
This is the first time Lebanese expats will be allowed to vote.
But, but, but: Of about 2 million expats, only around 90,000 are registered to vote. In the U.S. alone, only 10,000 of half a million Lebanese registered.
Gebeily says this will still be interesting to watch, given that expats are "less subject to briberies," which are frequent from candidates.
The uncertainties
The Christian districts could be where the country sees "significant seats at play," Gebeily said: Christians are "split between Aoun and [Samir] Geagea," who heads the Lebanese Forces.
Hariri will be challenged more than usual. Gebeily said there are candidates registering to run against him, who used to run on his list, though it's expected he'll still be victorious.
Aoun is also facing a challenge, because he didn't achieve much in office. He's been asking voters for another chance, Gebeily told Axios, saying: "We promise we're going to do what you expect from us."
A State Department Spokesperson told Axios: "We look forward to free, fair, and transparent parliamentary elections in May...we stand firmly with the Lebanese people and Lebanon's legitimate state institutions as Lebanon faces formidable challenges as well as threats in the region."
Go deeper