Climate change goes to business school(s)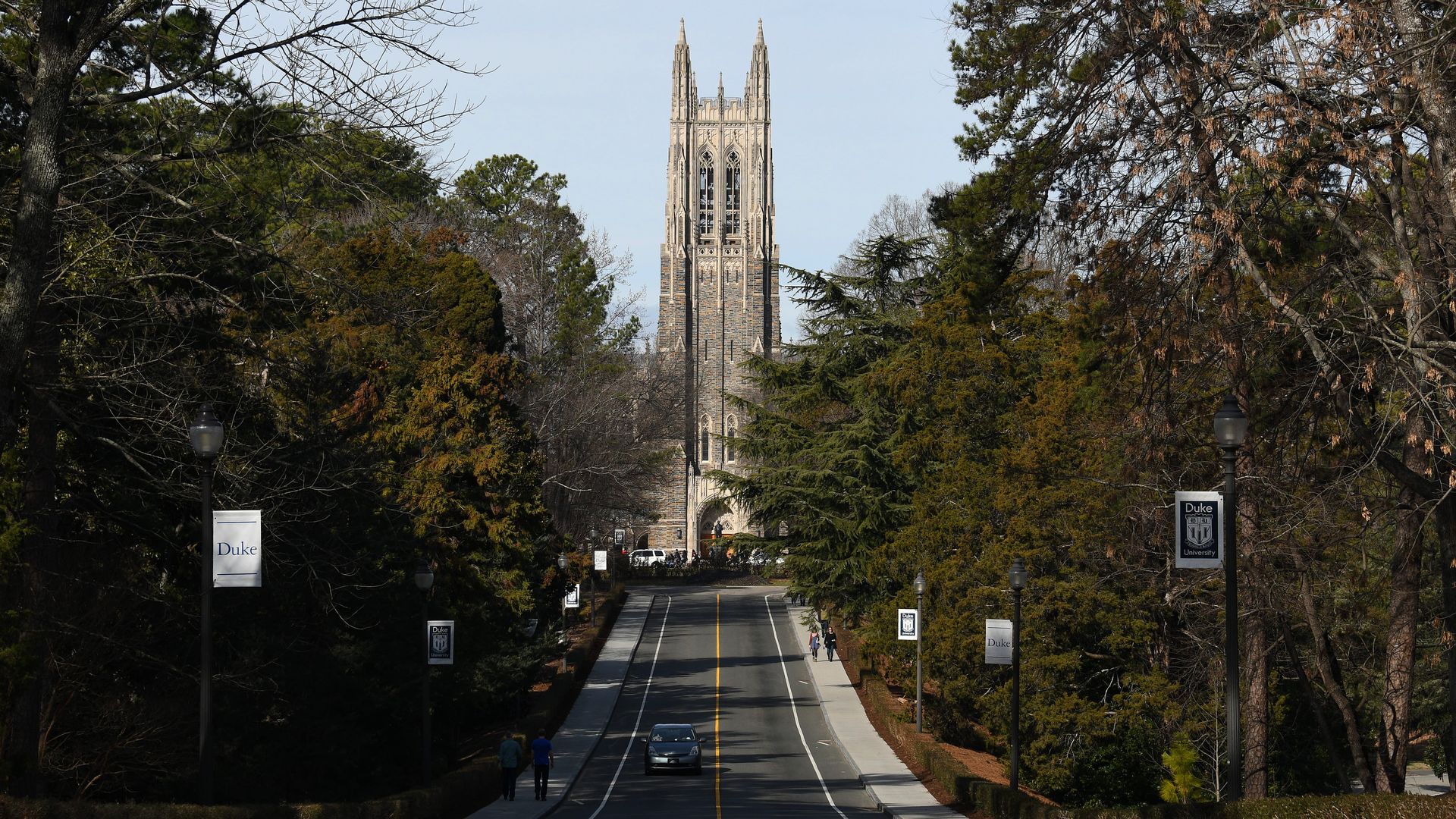 More than a dozen business schools and some of Wall Street's biggest firms are converging for the next two days at Duke University to discuss the business effects of climate change.
Why it matters: This conference is being billed as the first to bring together students from a range of business schools to address the issue. That reflects both how climate change is becoming more of a tangible business concern and that younger people care more about it than older generations.
"This summit is not about politics. It's not about policy. It's about which businesses and investors will successfully navigate a more turbulent future because they've identified these risks and adapted accordingly—and which will be left flat-footed."
— Daniel Vermeer, professor at Duke University's Fuqua School of Business
Gritty details:
More than 150 students and 80 other attendees are expected to attend this inaugural conference at Duke's business school in Durham, N.C.
JPMorgan Chase is a lead sponsor, and other big-name Wall Street firms sending speakers include Goldman Sachs, Morgan Stanley and Lazard. Another sponsor is Equinor (formerly Statoil), a particularly progressive oil company when it comes to climate change.
Many of the sessions will be live-streamed here beginning at 5:30pm ET today.
What's next: It's not that big, yet, but its organizers intend for it to grow as it rotates to other business schools in future years.
Go deeper