McMaster out, Bolton in as National Security Adviser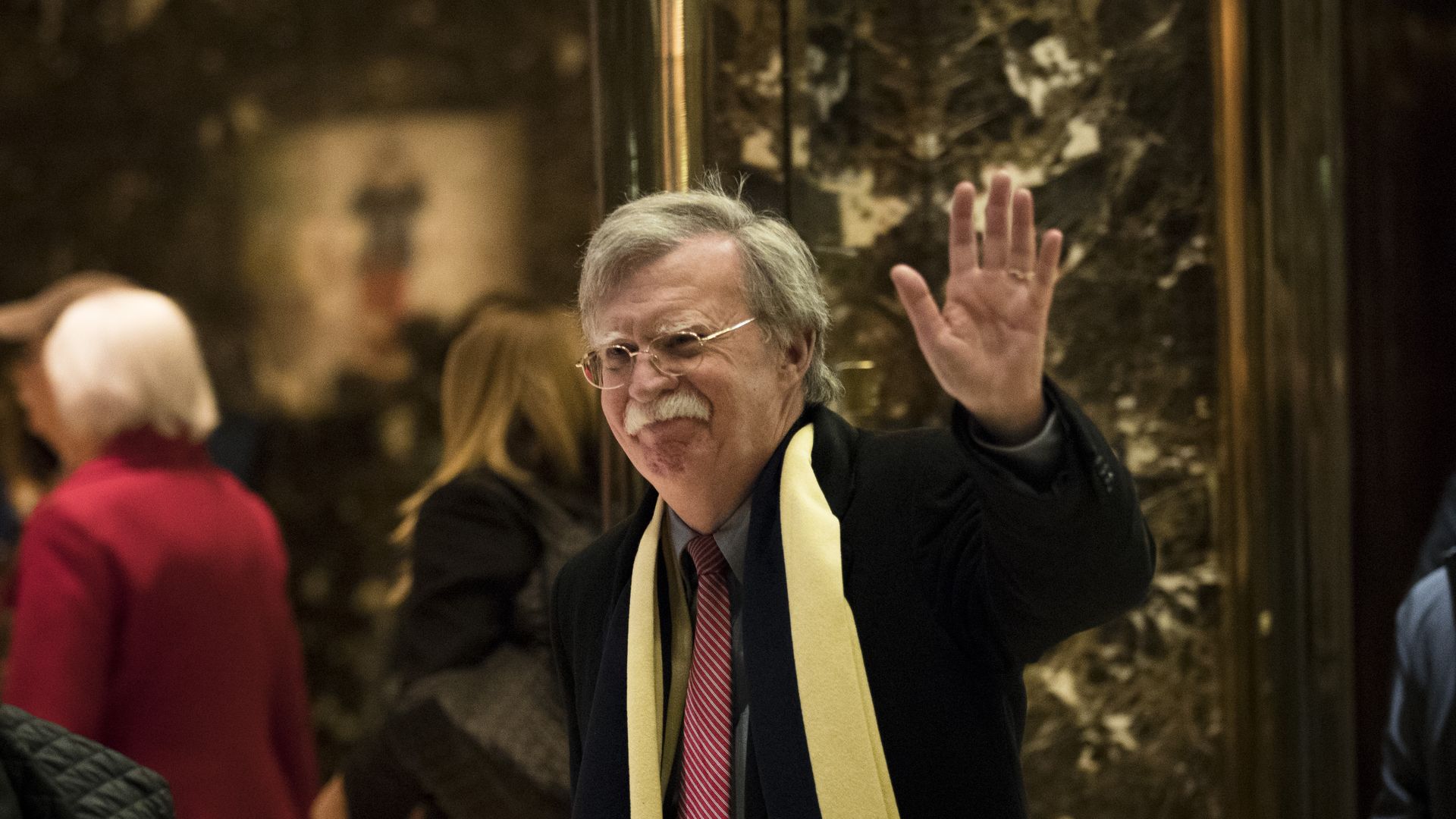 H.R. McMaster plans to resign and will be replaced as national security adviser by former U.N. ambassador John Bolton. The White House said McMaster's departure had been under discussion for some time and that the process was sped up to end speculation about the role. McMaster will stay on until mid-April.
Bottom line: This isn't about ideology — unlike Trump, Bolton is hawkish and interventionist on foreign policy. This is about personal chemistry. 
Last week's WaPo story accelerated the end for McMaster, according to a source familiar. McMaster knew he was a dead man walking and didn't think there was much point sticking around for four months until the summer. But the timing — and the decision of John Bolton — took some senior officials by surprise. Trump met with Bolton at 3pm today and senior officials believe he made his final decision in the room. Trump informed McMaster of his decision in a "cordial and respectful" phone call after his Bolton meeting, according to the source. Key senior staff learned of the decision shortly after 5pm.
A White House official told me:
"This shows yet again that personal chemistry is the most powerful currency with Trump — more than ideology, perhaps even more than loyalty. McMaster never had it. Trump respected his credentials, he thought he looked the part. But from the very early briefings, the interpersonal dynamic just wasn't good. Whether it's staff or foreign leaders, everything is put in personal terms with Trump. When he says our relationship with China is better than its ever been, he means he and Xi personally get along. At a staff level, this is why Gary Cohn "the globalist" left on his own terms, but HR McMaster did not.
Bolton is a veteran of the Reagan and both Bush administrations and a prominent neoconservative. One area where he and Trump contrast sharply is the Iraq War — Trump has called the war a "huge mistake" while Bolton insists it was the correct move.
While both are outspoken opponents of the Iran nuclear deal, Bolton has gone so far as to call for Iran to be bombed. He also wrote a WSJ op-ed last month headlined, The Legal Case for Striking North Korea First.
Though his time in the White House was far from smooth, McMaster is leaving on better terms than his predecessor, Michael Flynn, who was fired for lying about his contacts with Russia's ambassador to the U.S. and has since pleaded guilty in the Mueller probe.
Gen. H.R. McMaster Statement:
"After thirty-four years of service to our nation, I am requesting retirement from the U.S. Army effective this summer after which I will leave public service. Throughout my career it has been my greatest privilege to serve alongside extraordinary servicemembers and dedicated civilians.  
I am thankful to President Donald J. Trump for the opportunity to serve him and our nation as national security advisor. I am grateful for the friendship and support of the members of the National Security Council who worked together to provide the President with the best options to protect and advance our national interests.
I am especially proud to have served alongside the men and women of the National Security Council Staff who established a strong foundation for protecting the American people, promoting American prosperity, achieving peace through strength, and advancing American influence.  I know that these patriots will continue to serve our President and our nation with distinction."
President Trump Statement
"H.R. McMaster has served his country with distinction for more than 30 years. He has won many battles and his bravery and toughness are legendary. General McMaster's leadership of the National Security Council staff has helped my administration accomplish great things to bolster America's national security. He helped develop our America First National Security Strategy, revitalize our alliances in the Middle East, smash ISIS, bring North Korea to the table, and strengthen our nation's prosperity. This work and those achievements will ensure that America builds on its economic and military advantages. I thank General McMaster and his family for their service and wish them the very best."
Go deeper