Jamie Dimon's $141 million payday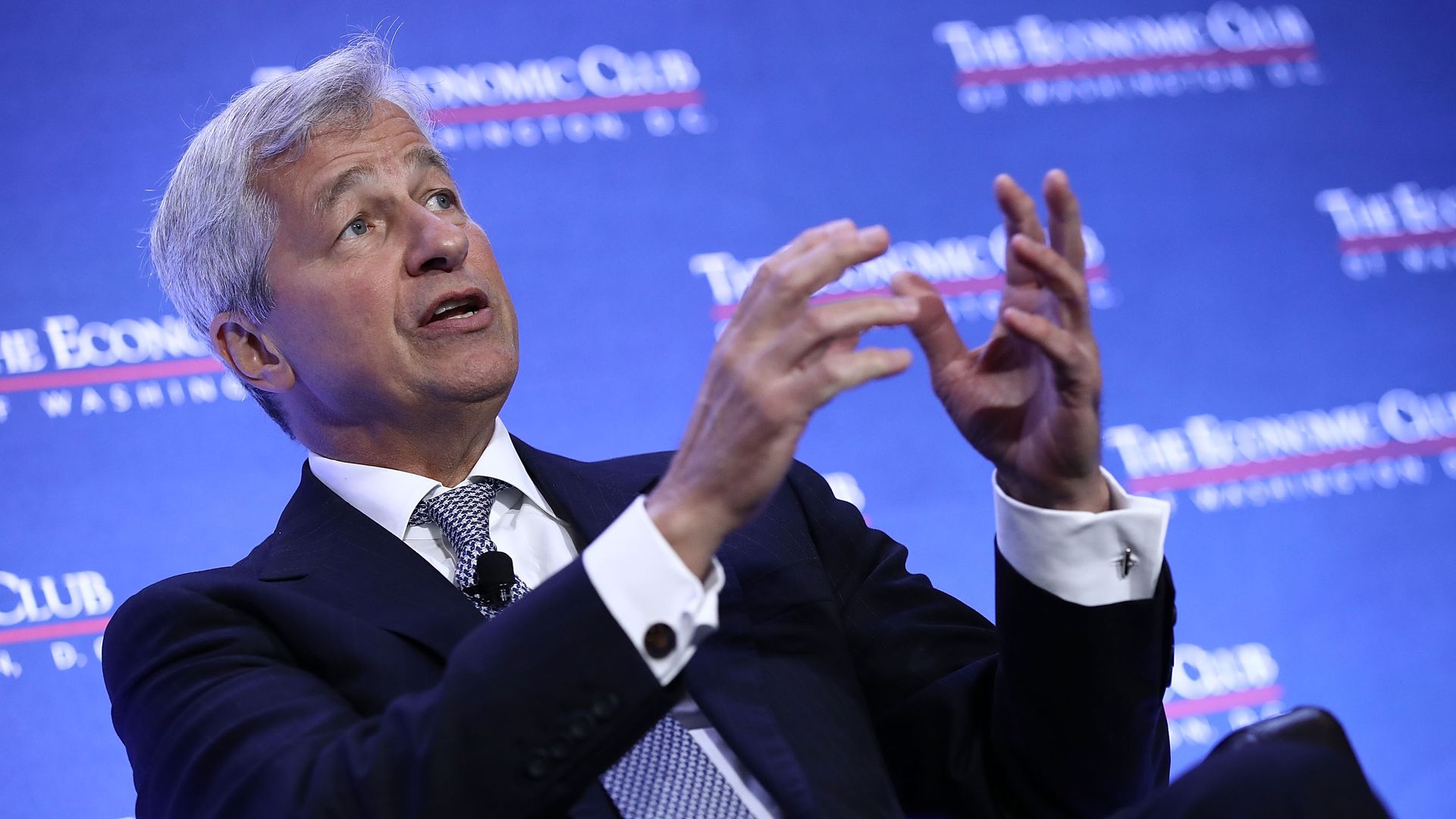 JPMorgan Chase CEO Jamie Dimon took home more than $141 million in 2017 after calculating the actual realized value of his stock, according to a preliminary draft of the banking giant's annual proxy document. Dimon's compensation is calculated as $28.3 million when using the estimated fair value of his stock. But that compensation figure doesn't matter as much because it doesn't reflect what executives report in their personal income tax filings.
Why it matters: It's the highest pay package of any active corporate CEO from 2017, based on Securities and Exchange Commission documents that have been filed thus far. Dimon's compensation is also 1,818 times higher than what the average JPMorgan employee makes.
Go deeper