Congress rebuffs Trump on green energy cutbacks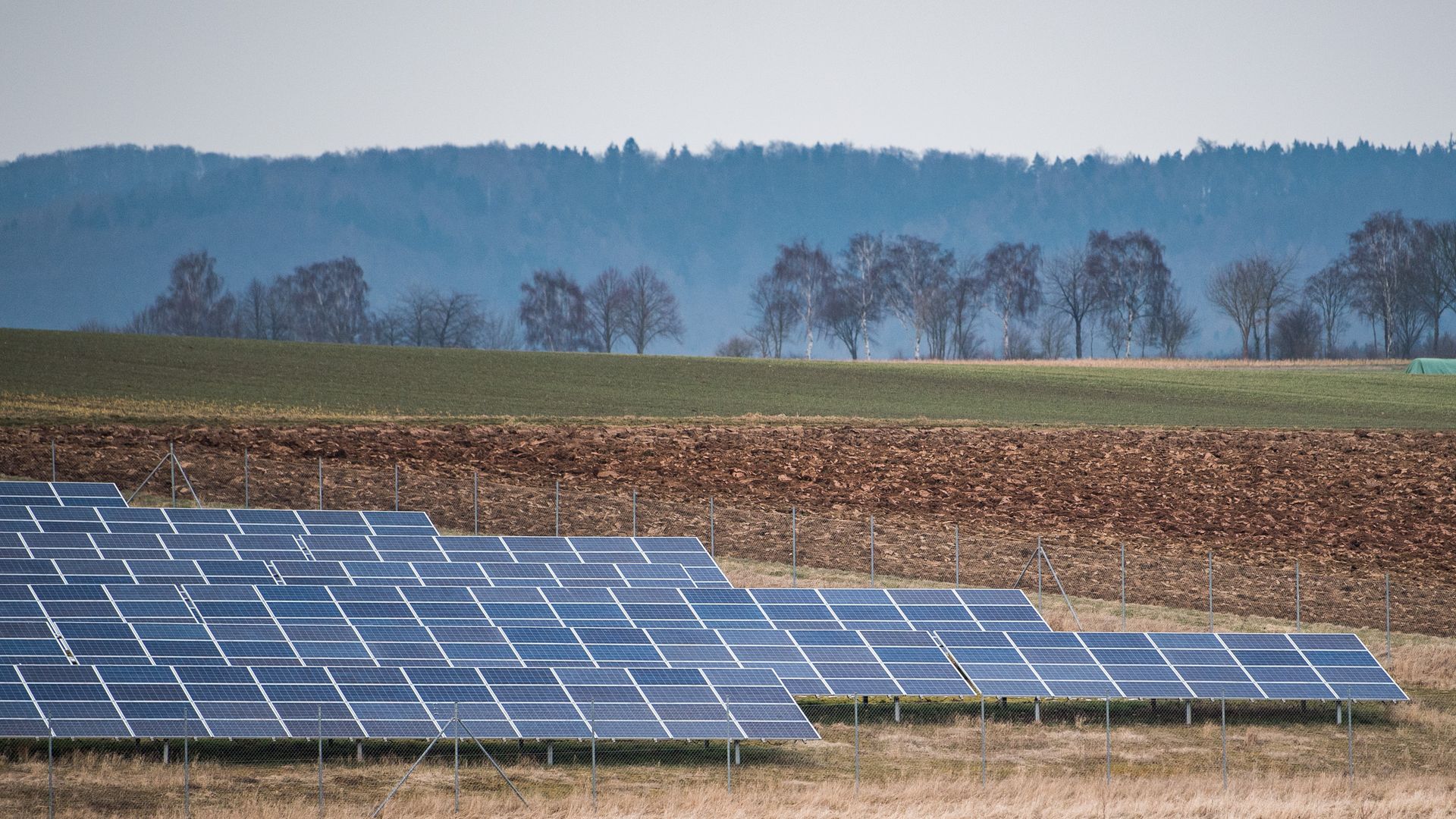 The newly-released Capitol Hill government spending plan rejects the White House's push to sharply cut renewable energy R&D and kill an Energy Department program that seeds breakthrough technology innovation.
Why it matters: There's little GOP appetite on Capitol Hill for the White House's energy spending agenda, even as Republicans largely support the Trump administration's efforts to unwind regulations and expand fossil fuel development.
A few numbers: The sweeping fiscal year 2018 spending plan would . . .
Provide over $2.3 billion for DOE's Office of Energy Efficiency and Renewable Energy, an increase over current levels that rejects the White House's proposal to cut funding by two-thirds.
Provide $353 million for DOE's Advanced Research Projects Agency — a roughly $48 million boost that bats aside the White House effort to end the program that's popular on both sides of the aisle.
Increase funding for DOE's fossil energy arm to roughly $727 million, in contrast to the White House request for a cut in its fiscal year 2018 request. The Office of Fossil Energy includes work to develop low-carbon coal tech.
DOE's Office of Science would see an $868 million boost to $6.26 billion, per Science Magazine — instead of the 15% cut the White House wanted.
Our thought bubble: While the White House budget plan is always DOA, it nonetheless helps to set parameters around decisions. So that's one reason — though hardly the only one — that advocates for a huge increase in clean tech R&D spending won't have traction anytime soon.
Go deeper: This Washington Examiner piece looks at EPA funding and the bill's mandate for another round of sales from the Strategic Petroleum Reserve.
Go way deeper: You can read the whole 2,232 page, $1.3 trillion federal spending bill here.
Editor's note: This story has been corrected to compare the omnibus to the White House's FY 2018 proposal and not FY 2019 proposal.
Go deeper