State Department approves $1 billion arms sale to Saudi Arabia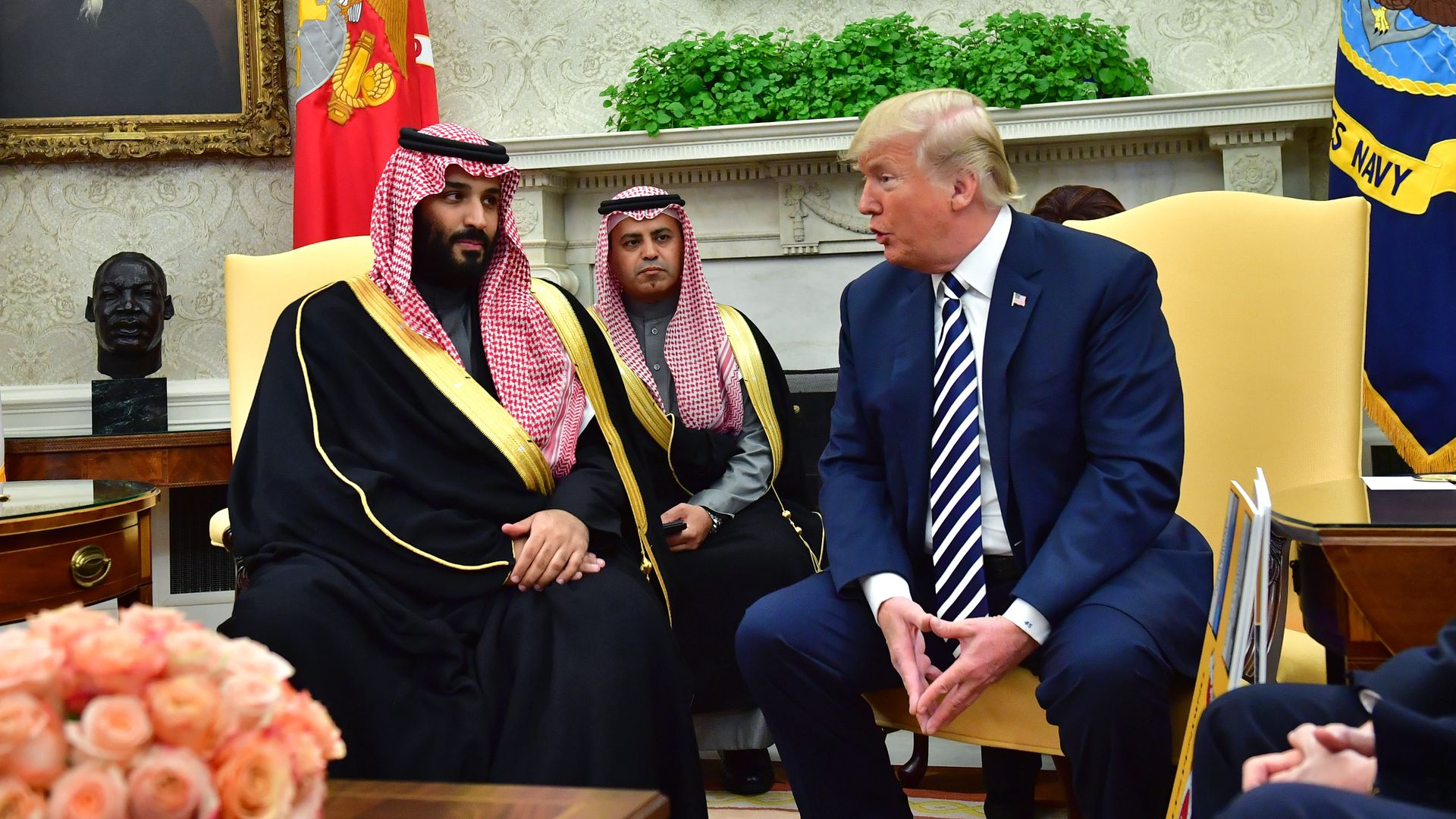 The Trump administration has approved three possible Foreign Military sales to Saudi Arabia, worth slightly over $1 billion. The sale includes more than 6,500 missiles, helicopter maintenance support, additional parts for land vehicles, and more.
Why it matters: This comes the same day Saudi Crown Prince Mohammed bin Salman met with Defense Secretary Jim Mattis and days after Prince Mohammed bin Salman met with the president. The Senate recently voted down a resolution that would have pulled U.S. military support from the Saudi coalition in Yemen.
Go deeper