Sexual assault reporting system coming to Silicon Valley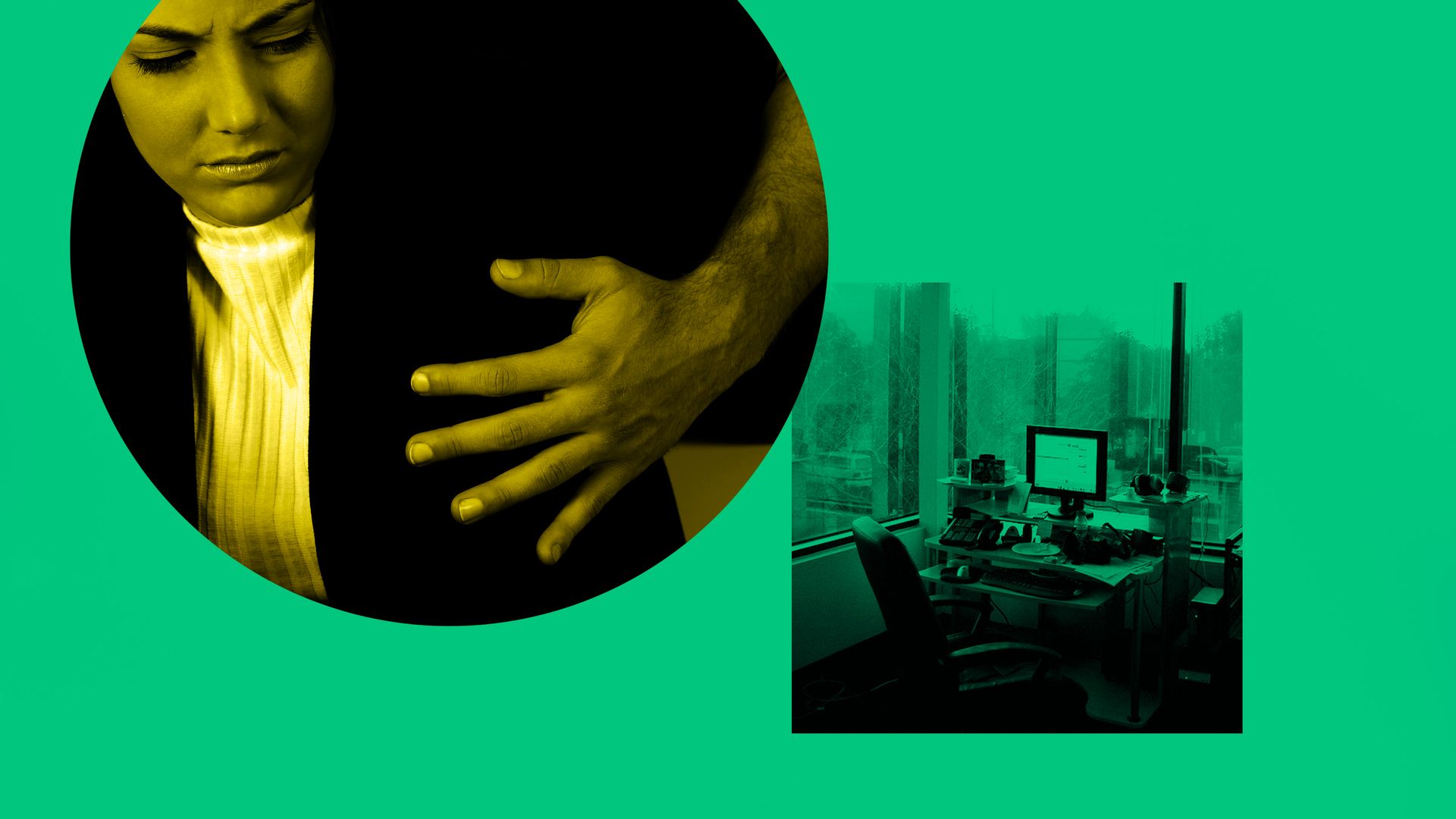 Callisto, a non-profit that provides sexual assault reporting software to college campuses, is expanding to Silicon Valley this summer, it announced on stage during Y Combinator's Demo Day on Tuesday.
Why it matters: After last year's wave of reported sexual harassment and assault accounts, it's not a surprise the organization is tackling the tech industry. Callisto's system hinges on a powerful concept: information escrow. In the case of Callisto, this means that an incident report triggers the involvement of a counselor only if or when at least one other victim reports the same perpetrator.
How it'll work: In the Silicon Valley version, victims will submit a timestamped report of the incident confidentially. Once there's a match of victims with the same perpetrator, a Callisto counselor will review the cases and discuss with the victims their options, which can vary from reporting to law enforcement to going to the press.
At least at first, Callisto's counselors will be attorneys, an approach that will allow the victims' information and discussions to be covered by attorney-client privilege in the event of legal action.
Initial support: So far, Callisto has received donations from a handful of VC firms, including Greylock Partners, First Round, Data Collective, Obvious Ventures, and Uncork Capital.
Go deeper