Trump's Energy Secretary to Congress: Please ignore my boss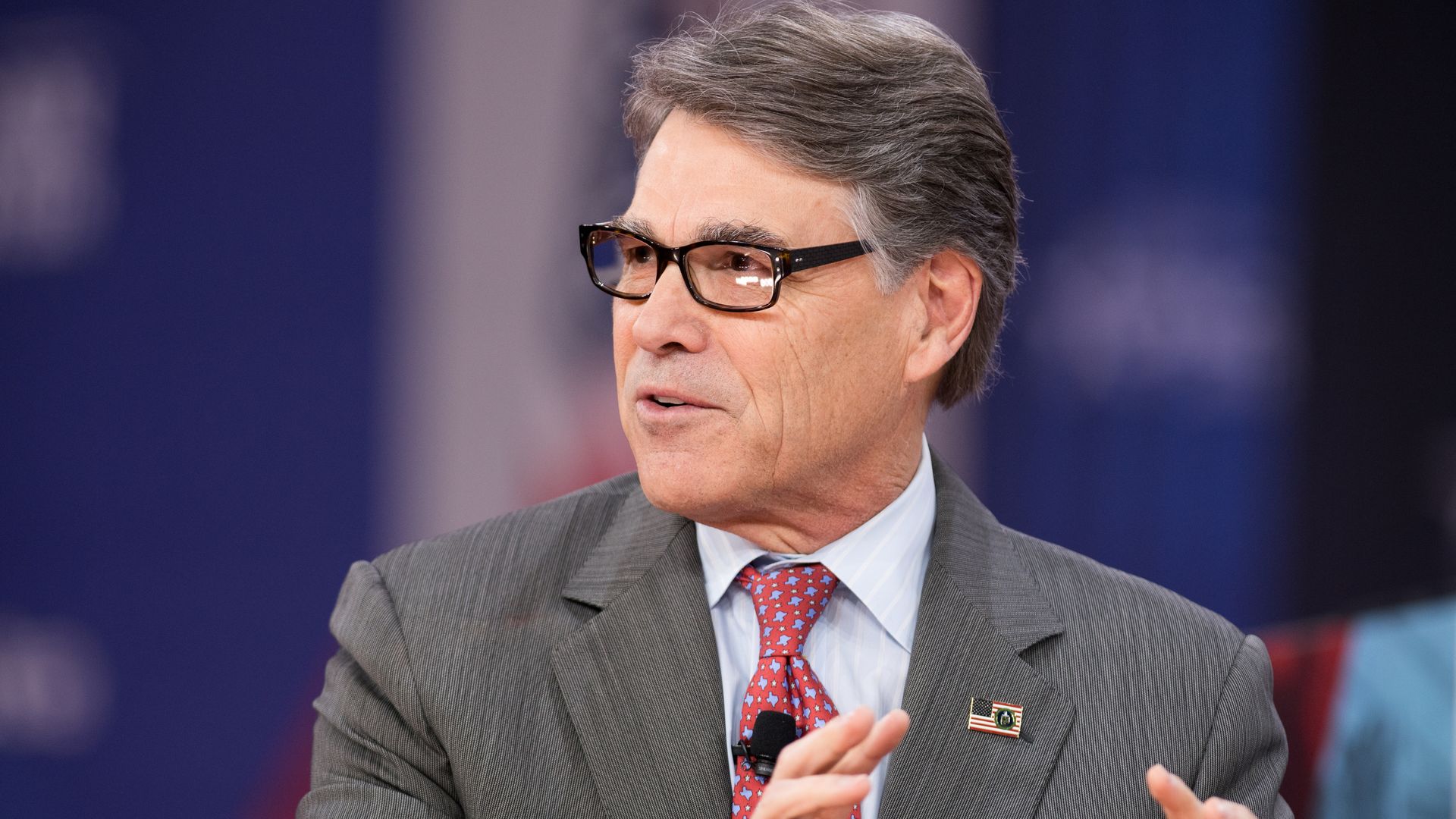 Tasked with defending the Trump administration's 2019 Department of Energy budget to a Senate committee yesterday, Secretary Rick Perry instead hinted that senators should overrule White House cuts to energy innovation.
"If this Congress, this committee, supports the funding of that, it will be operated in a way you will be most pleased at," Perry said of ARPA-E, an agency that invests in breakthrough energy technology bets and is slated for elimination in Trump's budget.
How we got here: Last June, Perry testified about Trump's 2018 budget — which also slashed funding for research, development and demonstration (RD&D) of new energy technologies — but distanced himself from the proposal by noting that it was crafted before he was confirmed as secretary.
What's new: This time, Perry couldn't escape the uncomfortable position of defending steep cuts to departmental innovation programs he supports. For example, he recently called improved battery technology "the holy grail," but Trump's budget slashes RD&D for energy storage by 74% and for renewable energy by 66%.
Perry likely could not count on the Office of Management and Budget, helmed by deficit hawk Mick Mulvaney, to sustain funding for energy innovation, but he knows Congress will reject the White House's cuts. The Senate has already opposed them, and Congress passed a bipartisan budget deal in February that authorized $57 billion more than Trump budgeted. That paves the way for Congress to fund line items such as ARPA-E and maybe even budget increases: Senators from both sides of the aisle yesterday called for more technological innovation funding, from carbon capture to renewable energy.
Why it matters: Because it can boost economic growth and shore up energy security, energy innovation enjoys bipartisan support. Trump's cuts have been successfully opposed thus far, but the real test is whether Congress can marshal the political will to increase support for energy innovation to a level that will reap its full benefits.
Varun Sivaram is the Philip D. Reed Fellow for Science and Technology at the Council on Foreign Relations and the author of "Taming the Sun: Innovations to Harness Solar Energy and Power the Planet."
Go deeper