Report: FBI's McCabe investigated Sessions over Russia testimony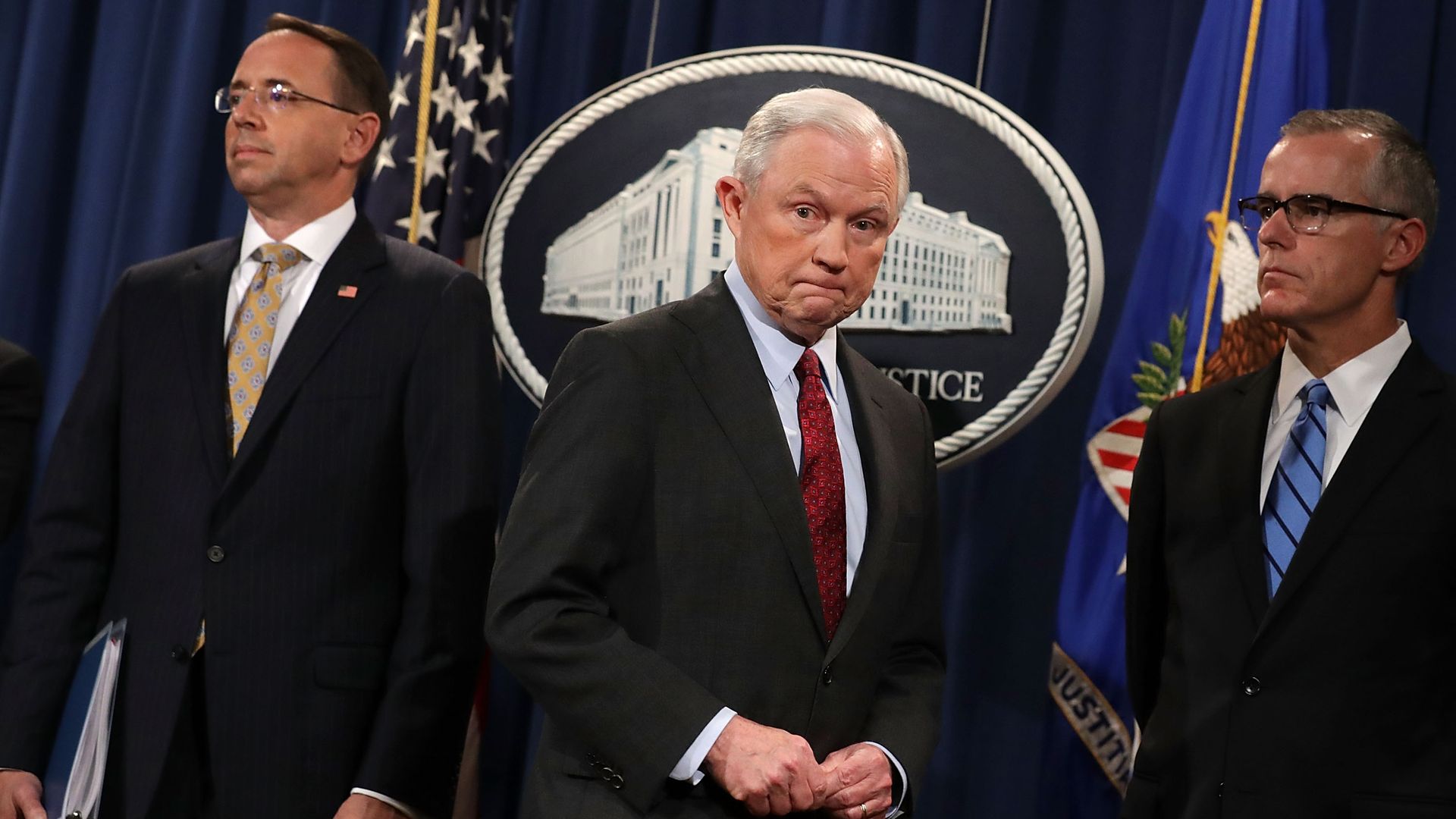 ABC News is reporting that Andrew McCabe, who was fired last week as the FBI's deputy director days before he was set to retire, authorized a criminal investigation into Attorney General Jeff Sessions last year.
About the investigation: Per ABC, it was into whether Sessions "lacked candor when testifying before Congress about contacts with Russian operatives," and top lawmakers from both parties were briefed on it by McCabe and Deputy Attorney General Rod Rosenstein. A source close to Sessions told Axios that "he was not aware of this investigation at the time McCabe was fired."
The investigation was passed on to Robert Mueller "within weeks" when he was appointed Special Counsel, per ABC.
Sessions' lawyer, Chuck Cooper, told ABC: "The Special Counsel's office has informed me that after interviewing the attorney general and conducting additional investigation, the attorney general is not under investigation for false statements or perjury in his confirmation hearing testimony and related written submissions to Congress."
Worth noting: "It's unclear how actively federal authorities pursued the matter in the months before Sessions' interview with Mueller's investigators. It's also unclear whether the special counsel may still be pursuing other matters related to Sessions and statements he has made to Congress — or others — since his confirmation," Levine writes.
Go deeper