Trump on sanctuary cities: "We're going to take care of the problem"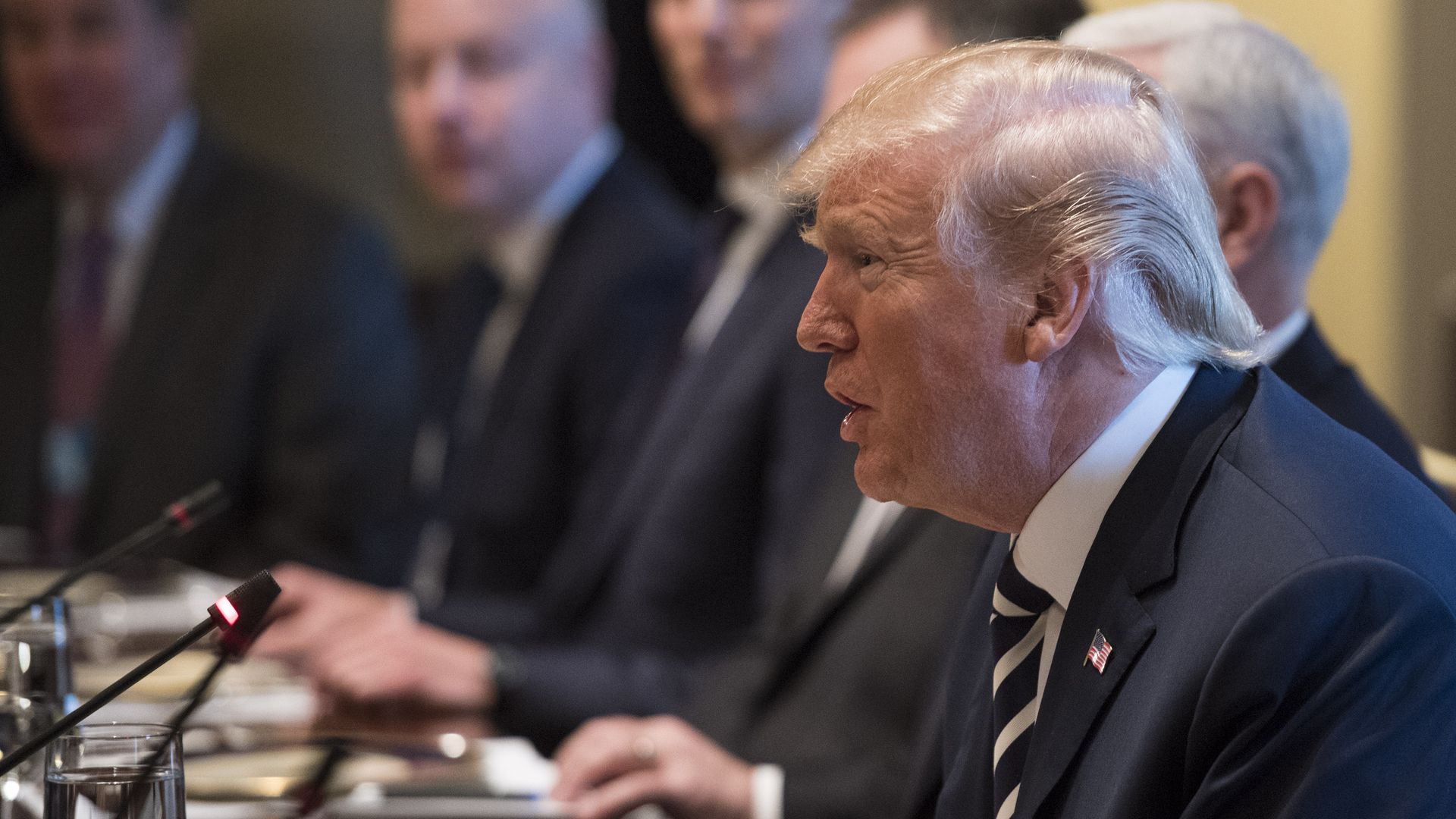 President Trump reiterated his commitment to fighting sanctuary cities on Tuesday, saying at a roundtable with law enforcement and state representatives that "we're going to take care of the problem."
Why it matters: This follows an escalating struggle between the Trump administration and the state of California, as well as a failed attempt by conservatives to cut funding for sanctuary cities. Trump said that California has "put innocent Americans at the mercy of hardened criminals, hardened murderers."
Trump praised Attorney General Jeff Sessions, telling him: "The level of strength from the Justice Department on this issue...has been fantastic."
Sessions called sanctuary cities "radical" policies: "They are irrational, they make no sense."
Homeland Security Secretary Kirstjen Nielsen said that the idea of sanctuary cities "has been contorted, it has been perverted, and now all we have is a sanctuary for criminals."
Sen. Tom Cotton said: "They are not sanctuary cities, they are outlaw cities."
Rep. Martha McSally said "if these dangerous policies continue out California, we might need to build a wall between California and Arizona as well."
Go deeper