Senate rejects resolution to pull support from war in Yemen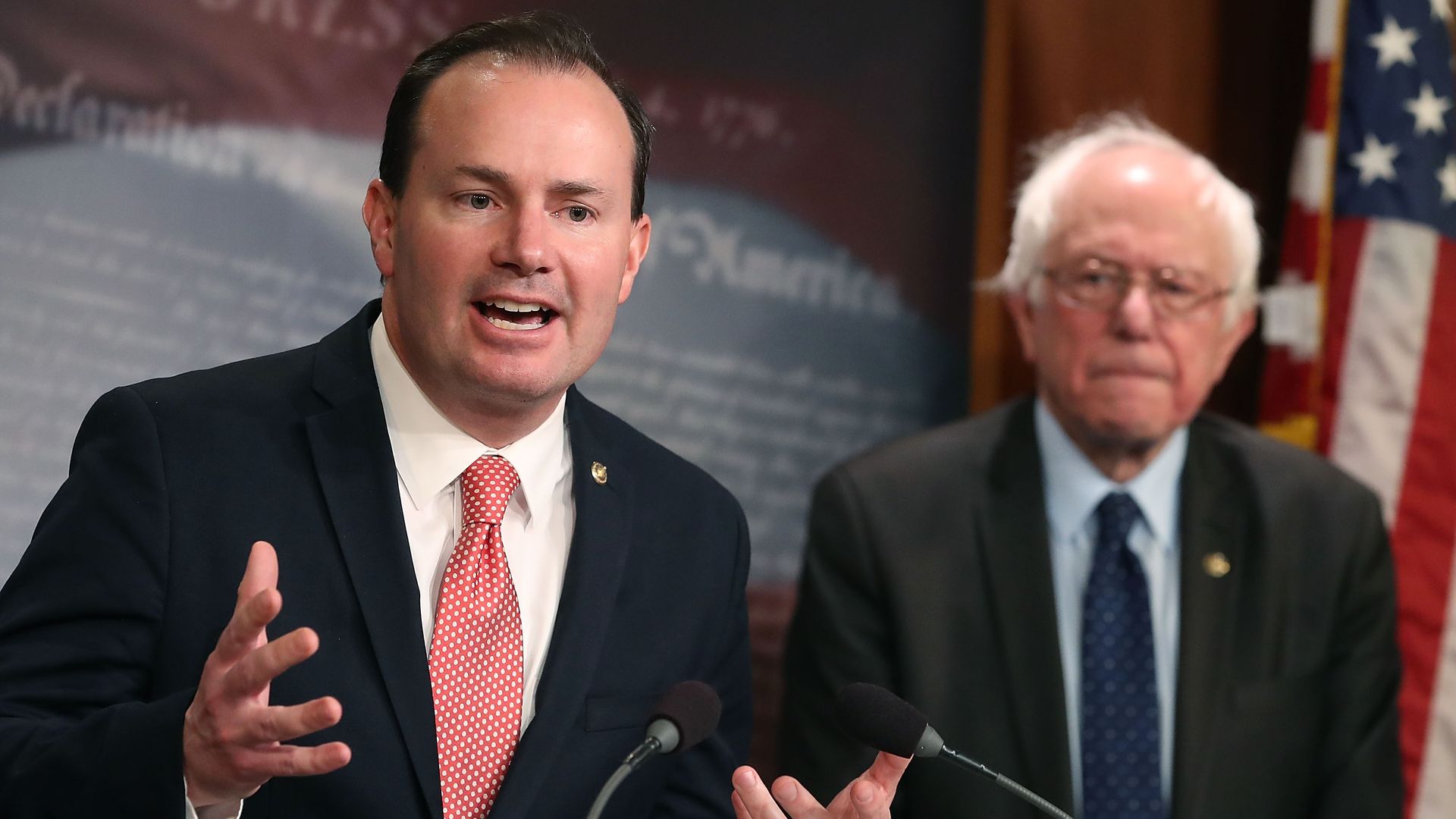 The Senate rejected a resolution which would have halted U.S. military aid to the Saudi-led coalition in Yemen on Tuesday by a 55 to 44 vote.
Why it matters: The bipartisan resolution, introduced by Sens. Bernie Sanders, Chris Murphy, and Mike Lee at the beginning of the month, argues that U.S. involvement in the war in Yemen is unconstitutional because Congress never approved it. It's been opposed primarily by Republicans, with Majority Leader Mitch McConnell saying he would vote no earlier in the day.
Sen. Bob Corker, chairman of the Senate Foreign Relations Committee, pushed to table the motion and "let the committee do its work...let us bring something to the floor that will actually have an outcome, and then lets have a debate down the road."
Worth noting: The vote comes on the same day of Saudi Crown Prince Mohammed bin Salman's D.C. visit.
Go deeper