Former French president held over claims Gaddafi funded campaign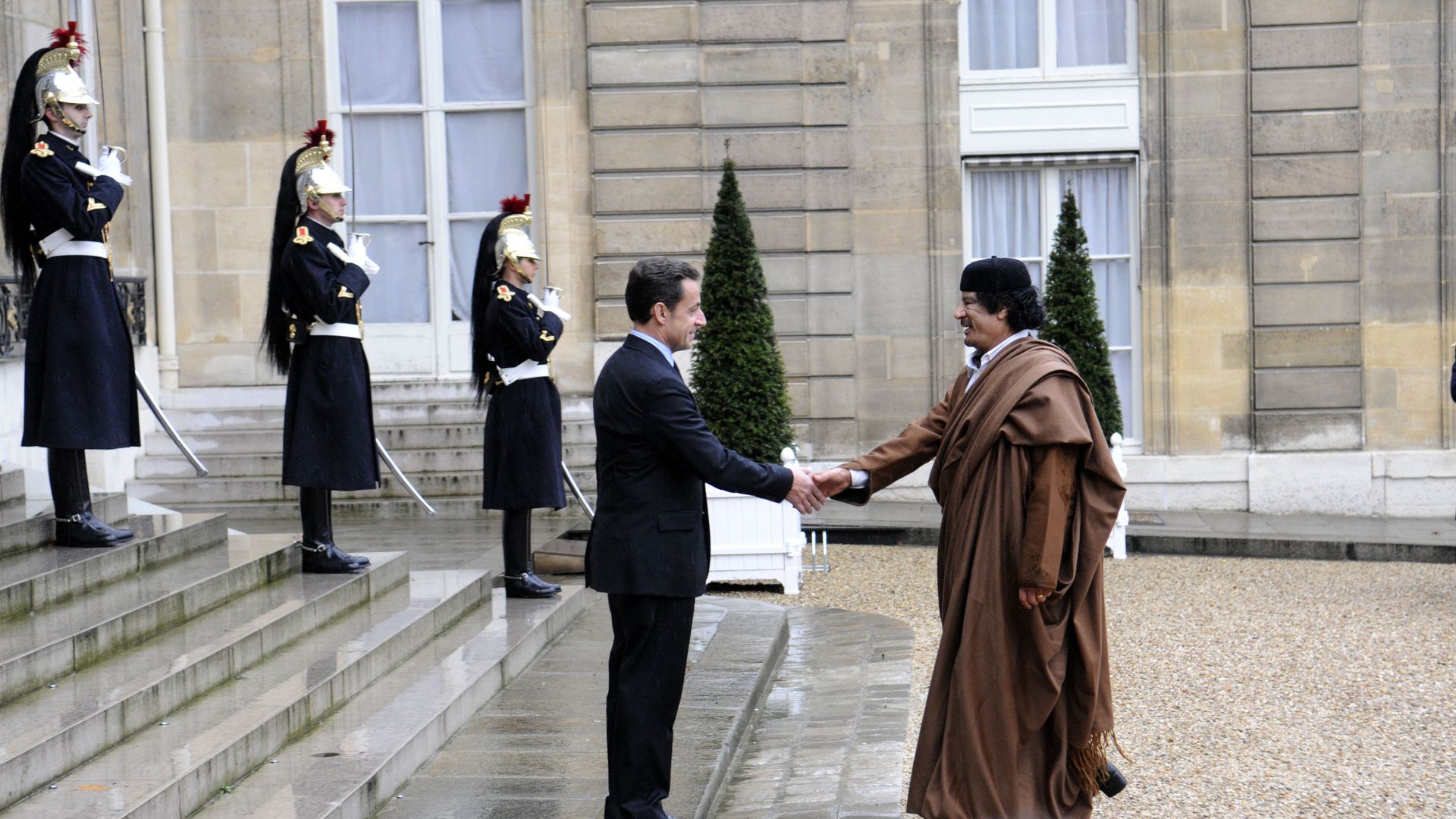 Former French President Nicolas Sarkozy was taken into police custody on Tuesday over claims Muammar Gaddafi, the late Libyan dictator, spent millions to fund Sarkozy's successful 2007 presidential campaign. Sarkozy, who denies the allegations, welcomed Gaddafi to France for a five-day state visit in 2007. Four years later later, Sarkozy played a key role in the NATO campaign that ultimately toppled Gaddafi's regime.
Why it matters, per the AP: "Investigators are examining claims that Gaddafi's regime secretly gave Sarkozy 50 million euros overall for the 2007 campaign. Such a sum would be more than double the legal campaign funding limit... [and] would violate French rules against foreign financing and declaring the source of campaign funds."
Go deeper