Turkey claims control of Syria's Afrin as U.S. expresses "deep concern"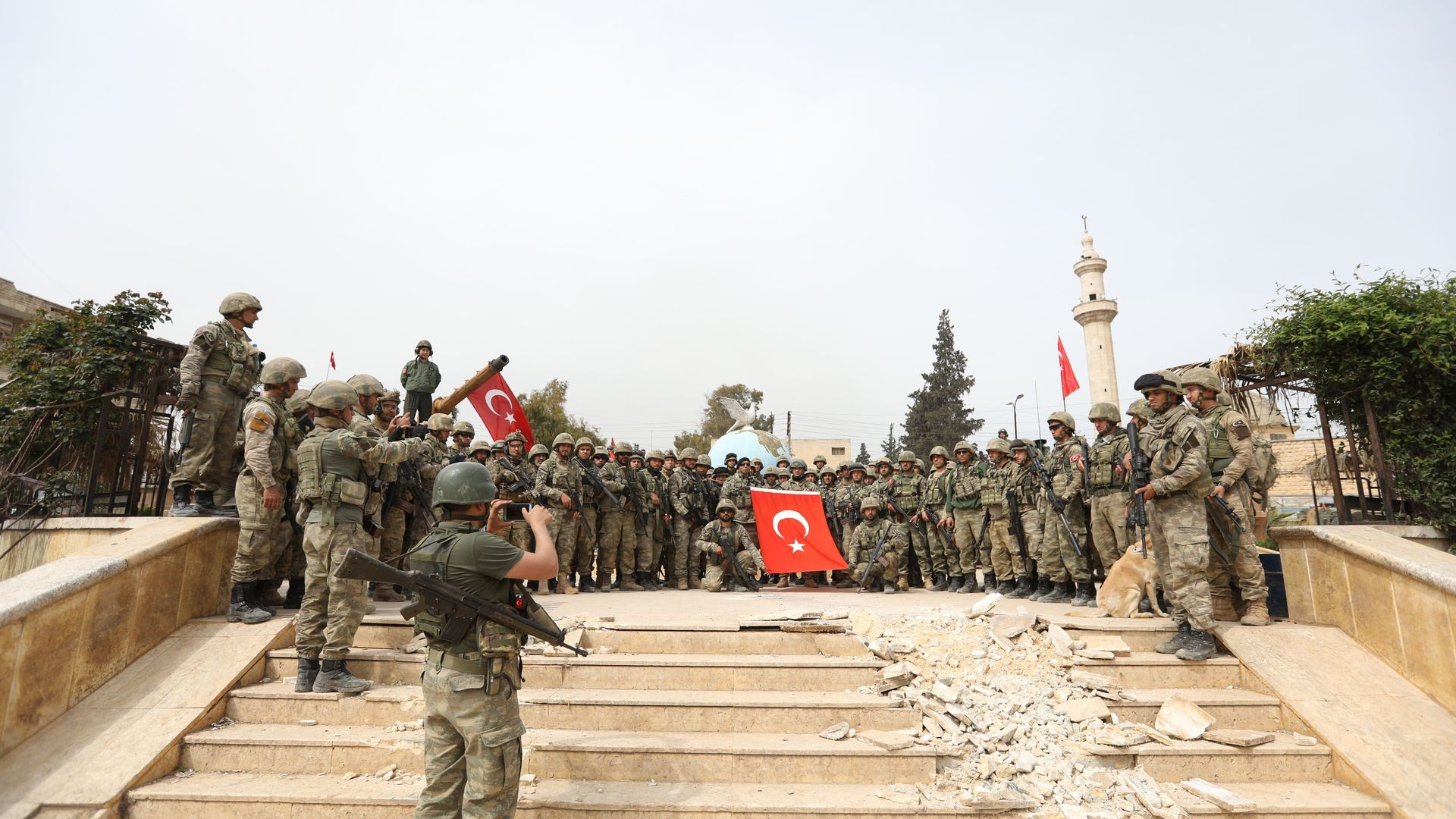 Two months into an offensive in northwest Syria, President Recep Tayyip Erdogan says Turkey is in "total control" of the key city of Afrin, per the Washington Post. The State Department has issued a statement saying the U.S. is "deeply concerned" over reports from the city:
"It appears the majority of the population of the city, which is predominantly Kurdish, evacuated under threat of attack from Turkish military forces and Turkish backed opposition forces. This adds to the already concerning humanitarian situation in the area, with United Nations agencies reporting a displaced population in or from Afrin district in the hundreds of thousands, who now require immediate shelter and other assistance to meet basic needs. We are also concerned over reports of looting inside the city of Afrin."
— From the State Dept. Statement
The big picture:
In addition to a potential humanitarian crisis, this appears to be a major setback for Syrian Kurdish efforts to build greater autonomy, and eventually a Kurdish state.
It's being proclaimed as a big victory by Turkey, which considers the Kurdish YPG militia, which controlled Afrin, a terrorist group.
It underlines the increasingly fraught relationship between Turkey and NATO allies like the U.S., for whom the Syrian Kurds have been a crucial ally against ISIS.
What's next: A Kurdish official told the Post the YPG withdrew "to begin a new stage of resistance." She said: "Our military forces will continue to fight, but there are large numbers of civilians in need of urgent help." Another official said the YPG would wage a guerrilla war.
Go deeper